Entertainment
The Saddest Romance Movie Deaths That Make You Think Love Too Is Dead

Updated January 22, 2020
1.2k votes
266 voters
4.6k views
15 items
List Rules Vote up the movies that make you think love is just a cruel joke.
Movies can affect us on a profound emotional level. Some romantic movies inspire that loving feeling and can warm even the most jaded heart. By the same token, some movie deaths can scar us for life. Famous movie deaths of characters like Dumbledore, Bambi's mother, and, well, every Disney parent, actually, can leave a lasting emotional impact. Plus, there's all the crying.
When you combine romance with gut-wrenching tragedy, you get an emotional rollercoaster that can leave you wanting to throw a wine bottle at your screen. Keep your tissues at the ready, because these are some of the saddest romantic movies that end in death.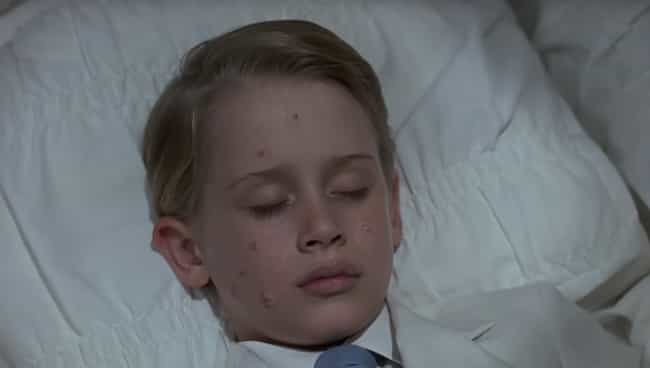 My Girl, on paper, may not seem like a romance, but when you think about it, it's a first love story. A young girl named Vada Sultenfuss (Anna Chlumsky) with no mother and serious daddy issues falls for an unavailable man. Granted, it's just a crush on her teacher, Mr. Bixler (Griffin Dunne). Meanwhile, she ignores her best friend Thomas J. Sennett (Macaulay Culkin), who is madly in love with her.
If everyone in this movie were older, this would sound like a romantic comedy. Yes, Vada is only 11, but this movie captures the pain of first love and first heartache - and a ton of loss.
Thomas J. gets an extremely sad death. The kid goes to get her mood ring and is swarmed by bees. Try to watch this scene and not cry. While it ends on a bit of a high note, with Vada learning to be happy, it's not a movie that sells you on love. Here's a girl who lives in a mortuary, has lost her mother, and now loses her best friend. Plus, the two barely get to learn about their feelings for each other. It's just a sad loss for love.
Released: 1991
Directed by: Howard Zieff

Is love a cruel joke?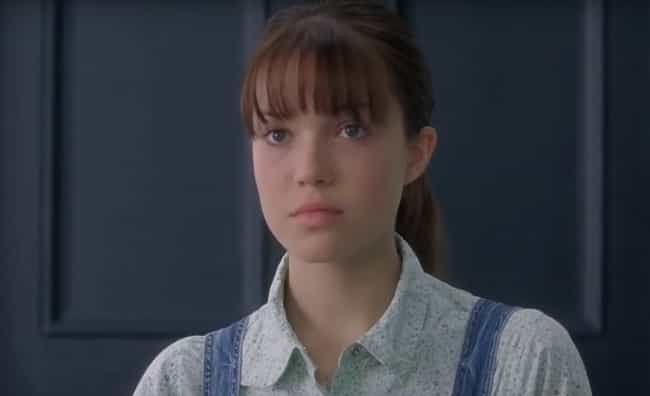 Cherubic Mandy Moore plays Jamie Sullivan, the local preacher's daughter, who falls for bad boy Landon Carter (Shane West). Various high school hijinks bring the two together, leading to friendship and a budding relationship. Landon is inspired to turn over a new leaf as Jamie gets the standard plain-turned-pretty makeover. But then Landon learns she has leukemia.
Jamie's passing is so gut-wrenching because the movie makes us fall in love with this gentle, sweet outcast. She gives major Snow White energy, being sweet and kind and bullied for no reason. She finally gets the guy after he's tried to keep her a secret and taken her for granted, but as he finally sees how amazing she is, the other shoe drops.
The couple even get married and have a sweet, albeit short, pre-death marriage. And, in the end, it's pretty clear that Landon will always love Jamie - even well into his adult life.
Released: 2002
Directed by: Adam Shankman

Is love a cruel joke?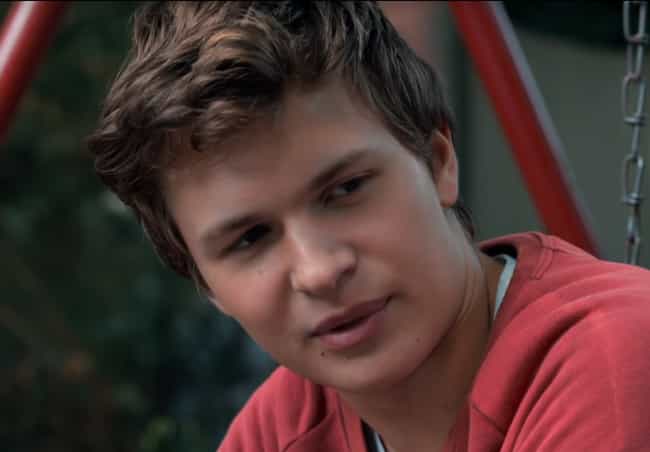 Shailene Woodley and Ansel Elgort play lovable and surprisingly emotionally mature young people dealing with the ravages of cancer.
Hazel (Woodley) has terminal thyroid cancer. It's spread to her lungs and she's justifiably depressed about it. But at a support group, she meets Gus (Elgort), a charming, seemingly cancer-free boy whose disease has given him a lust for life.
This movie, based on the book by John Green, is such a bait-and-switch. You spend the whole movie emotionally preparing yourself for Hazel's death. You desperately want her to enjoy her time with Gus. But then, it's actually Gus who dies because his cancer comes back. This movie really brings the tears because it gives you hope and plucks it away. Their whole relationship is centered in his joie de vivre. This one can definitely hit home for anyone who has ever lost a family member to cancer.
Released: 2014
Directed by: Josh Boone

Is love a cruel joke?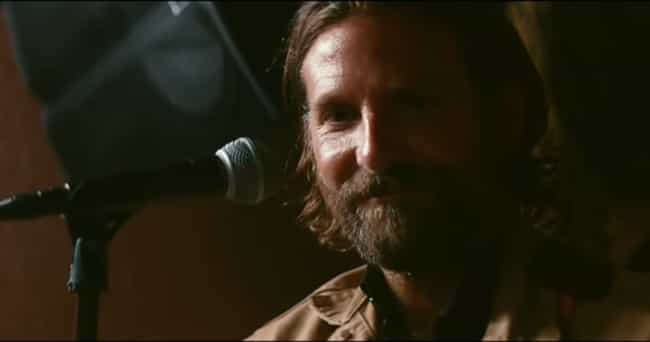 Can't a talented woman have it all? In this third remake of A Star Is Born, Lady Gaga plays Ally, a young ingenue, who meets and falls for famous musician Jackson (Bradley Cooper). The alcoholic singer takes her from singing in a drag bar to national tours and super stardom. The two fall in love, but it seems doomed from the start. Her career is clearly on the rise, but she must also deal with Jackson's drinking and temper. Despite all that she does for him, Jack chooses to end his life.
This one definitely makes you question love. It seems like Ally is the only one putting love into this relationship, and she even questions if he loved her at all.
Ally consistently chooses a man who is struggling with his own demons over herself and her career, making his end that much more of a punch to the gut. Her singing "I'll Never Love Again," the song he wrote about her but never sang to her, guarantees waterworks. It's so unfair that she gets her dreams but also has to deal with the blow of losing a man she's given so much to.
Released: 2018
Directed by: Bradley Cooper

Is love a cruel joke?