Mockery
The Saddest Valentines Day Craigslist Personal Ads

557 votes
217 voters
66.5k views
21 items
Valentine's Day can be a tough holiday. All the fancy champagne, heart-shaped chocolate, and feelings are enough to make anyone forlorn. But the day of love is especially rough for the sad, lonely lovers on Craigslist.
If you're lucky enough to have a beau, you spend the weeks leading up Valentine's Day planning romantic dates, buying intimate gifts, and composing personalized love poems to express your deepest emotions. If you don't have a significant other, you spend those same weeks trolling for attention in the saddest online personal ads ever.
When it comes to Craigslist personal ads, there are the mildly sad and the ones where people really put themselves out there. Valentine's Day personals are the saddest, most pitiful Craigslist posts of the entire year. From the unusual to the heartbreaking, this list of the best Valentine's Day Craigslist persona ads is full of electronic pleas for help.
If you want to feel better about being alone on Valentine's Day, take a break from searching for Valentine's e-cards and lingerie, and revel in the things people are willing to post online.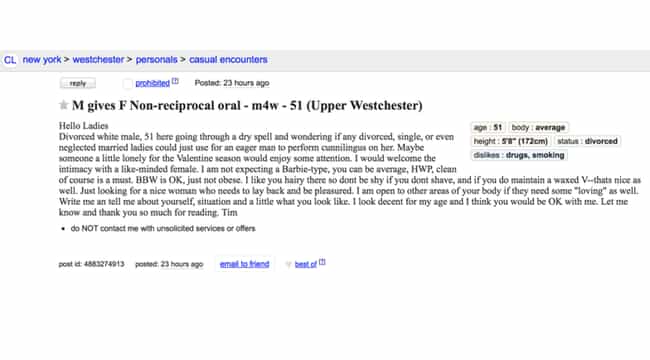 Is this sad?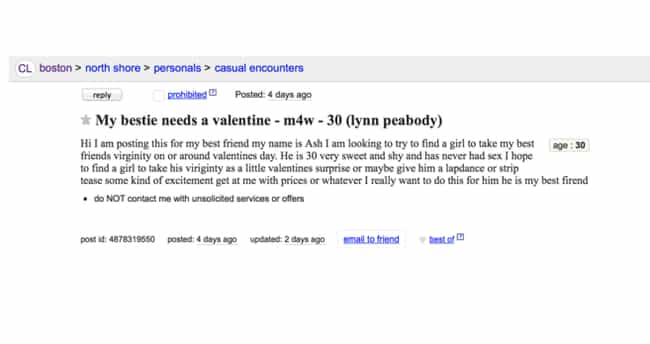 Is this sad?
Herpes Happens, Even To Nice People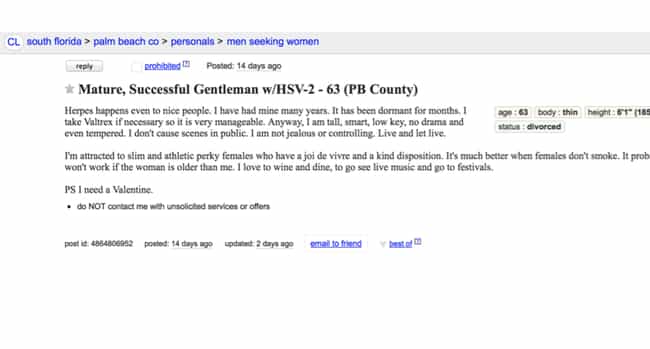 Is this sad?
Sorry Your Boyfriend Is The Pits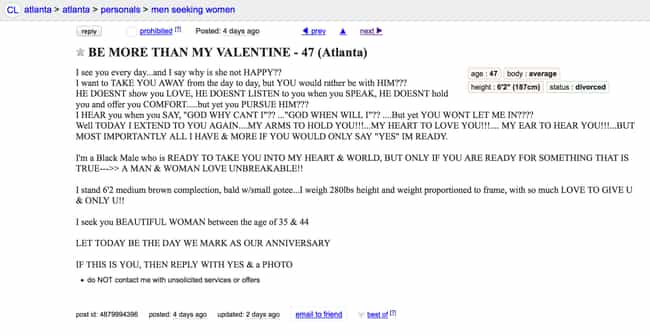 Is this sad?