Buildings
List of Samuel Hannaford Architecture

Updated June 8, 2017
6.9k views
38 items
List of Samuel Hannaford buildings, listed alphabetically with photos when available. Most, if not all prominent Samuel Hannaford architecture appears on this list, including houses, churches and other structures where applicable. This list contains information like what city the structure can be found in, and when it was first opened to the public. If you want to find out even more about these famous Samuel Hannaford buildings you can click on the building names to get additional information.
Examples include Walter Field House and Brittany Apartment Building.
This list answers the questions, "What buildings did Samuel Hannaford design?" and "What do Samuel Hannaford structures look like?"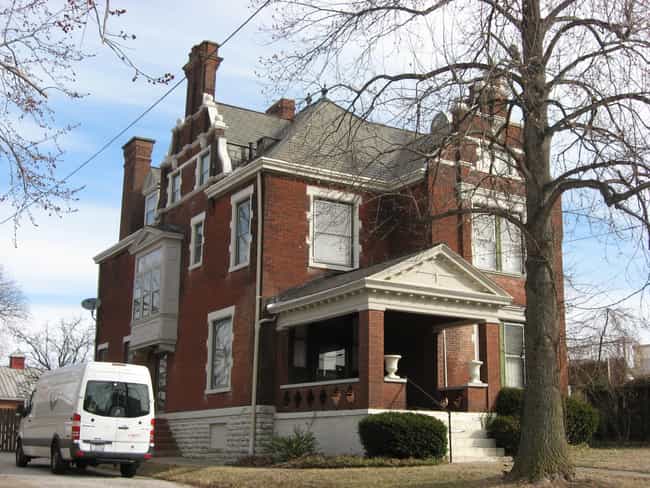 The A.M. Detmer House is a historic residence in Cincinnati, Ohio, United States. Constructed in the 1880s, it has been named a historic site as an example of the work of a prominent architect. A.M. Detmer was a leading member of the firm of Warburg and Company, which was located at Sixth and Main Streets downtown; it did business as a "merchant tailor", serving high-end buyers of custom clothing. Detmer had the house built in 1885, choosing leading Cincinnati architect Samuel Hannaford to produce the design; Hannaford had become prominent because of his design for Music Hall in the 1870s, and by 1885 he was approaching the end of his time in independent practice. Detmer's house is a brick ...more on Wikipedia
City/Town: Cincinnati, Ohio, USA
Architect: Samuel Hannaford
Created By: Samuel Hannaford
Style: Victorian architecture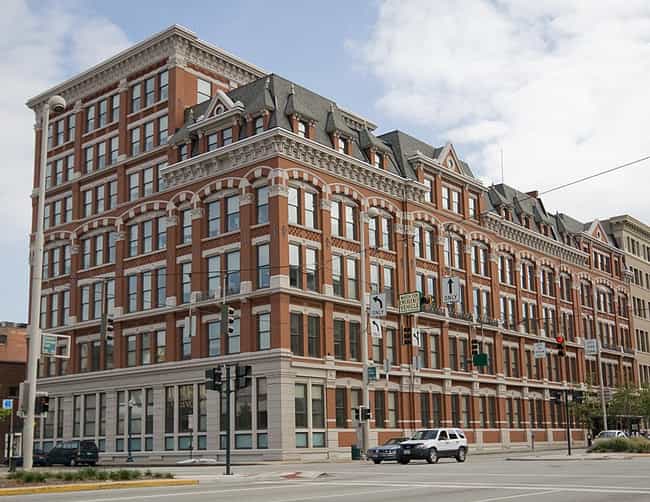 The Alms and Doepke Dry Goods Company is a historic commercial building in Cincinnati, Ohio, United States. Located along Central Parkway on the edge of downtown, it is a late Victorian structure designed by Samuel Hannaford, a renowned Cincinnati architect. William F. Doepke, William H. Alms, and Frederick H. Alms established a dry goods store in Cincinnati in 1865 and moved to the northeastern corner of the intersection of Main Street and the Miami and Erie Canal two years later. Starting in 1878, they erected the core of the present structure at that location; it would later be expanded in 1886, 1890, and 1906. Seven stories tall, it is a brick building with a stone foundation and a slate ...more on Wikipedia
City/Town: Cincinnati, Ohio, USA
Opened: Jan 01 1878
Architect: Samuel Hannaford
Created By: Samuel Hannaford
Style: Victorian architecture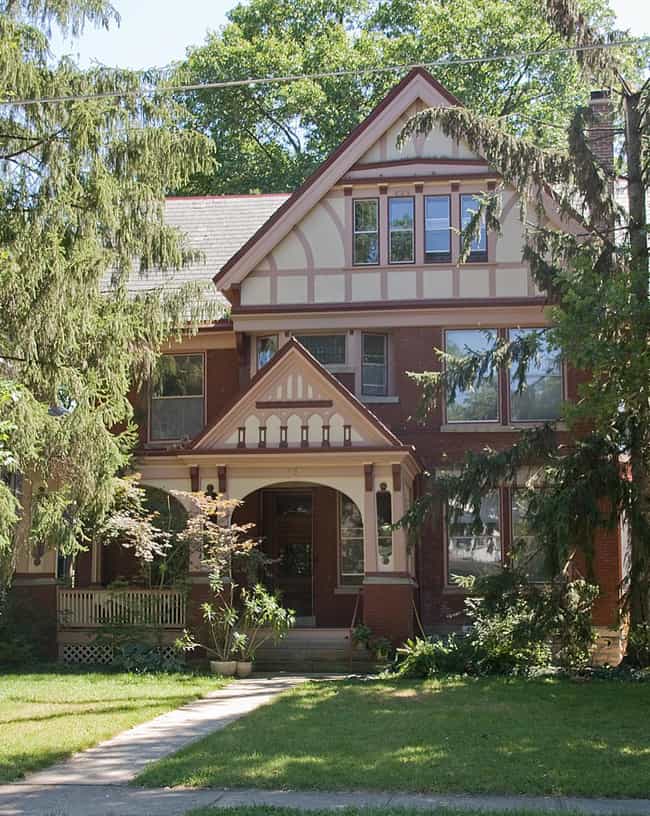 The Balch House is a historic house in Cincinnati, Ohio, United States. Located along Greendale Avenue in that city's Clifton neighborhood, it is a two-and-a-half-story building constructed primarily in the Queen Anne style of architecture. In 1892, Cincinnati, Hamilton, and Dayton Railroad executive George Balch moved to Clifton. Four years later, deciding to construct a house for himself, he chose renowned Cincinnati architect Samuel Hannaford. Balch was one of many Clifton residents to commission designs from Hannaford: having built a reputation as one of Cincinnati's premier Gilded Age architects, Hannaford had designed large numbers of houses for the residents of upscale neighborhoods ...more on Wikipedia
City/Town: Cincinnati, Ohio, USA
Opened: Jan 01 1896
Architect: Samuel Hannaford
Created By: Samuel Hannaford
Style: Queen Anne Style architecture (United States)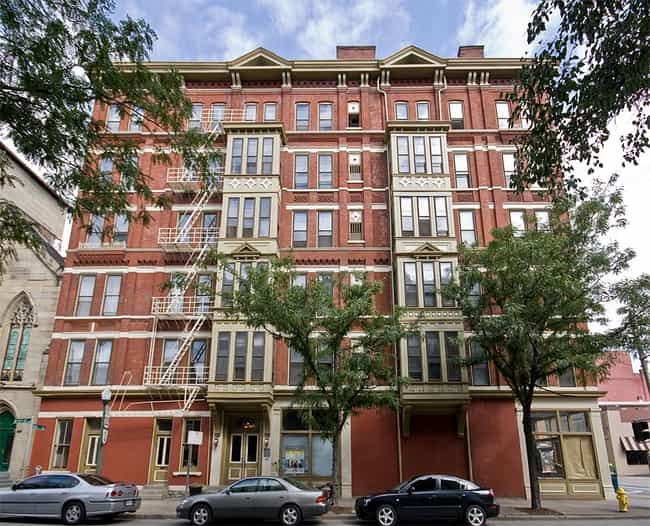 The Brittany Apartment Building is a historic apartment building in downtown Cincinnati, Ohio, United States. A Queen Anne structure constructed in 1885, it is a six-story rectangular structure with a flat roof, built with brick walls and elements of wood and sandstone. It was built by the firm of Thomas Emery's Sons, Cincinnati's leading real estate developers during the 1880s. It is one of four large apartment complexes erected by the Emerys during the 1880s; only the Brittany and the Lombardy Apartment Buildings have endured to the present day. Both the Lombardy and the Brittany were built in 1885 according to designs by Samuel Hannaford; at that time, his independent architectural ...more on Wikipedia
City/Town: Cincinnati, Ohio, USA
Opened: Jan 01 1885
Architect: Samuel Hannaford
Created By: Samuel Hannaford
Style: Queen Anne Style architecture (Great Britain & Australia), Queen Anne Style architecture (United States)