Entertainment
San Andreas Movie Quotes

Updated November 6, 2017
99 votes
66 voters
7.6k views
7 items
San Andreas movie quotes follow what happens when a massive earthquake hits the popular California fault line. The disaster film was adapted by Allan Loeb, Carlton Cuse, Carey Hayes and Chad Hayes from a script by by Jeremy Passmore and Andre Fabrizio. Directed by Brad Peyton, San Andreas opened in theaters on May 29, 2015.
In San Andreas, viewers are introduced to a separated family led by father and decorated rescue helicopter pilot Ray Gaines (Dwayne Johnson). He is divorced from Emma (Carla Gugino) and trying to keep his relationship with college-aged daughter Blake (Alexandra Daddario) somewhat intact. Juggling a demanding, high-profile job and putting together the pieces of his family proves to be quite difficult.
So when a massive earthquake hits California along the San Andreas Fault, Ray's first priority is to make sure his family is safe. As millions flee the United States following warnings from Lawrence (Paul Giamatti) that the effects of the quake will span the country, Ray flies his chopper to first rescue his wife, then head to San Francisco to try to find daughter Blake. None of these tasks are easy.
San Andreas
brings the thrills to theaters already showing other great films such as
Tomorrowland
,
Poltergeist 2015
Mad Max: Fury Road
,
Pitch Perfect 2
,
Playing It Cool
and
Hot Pursuit
.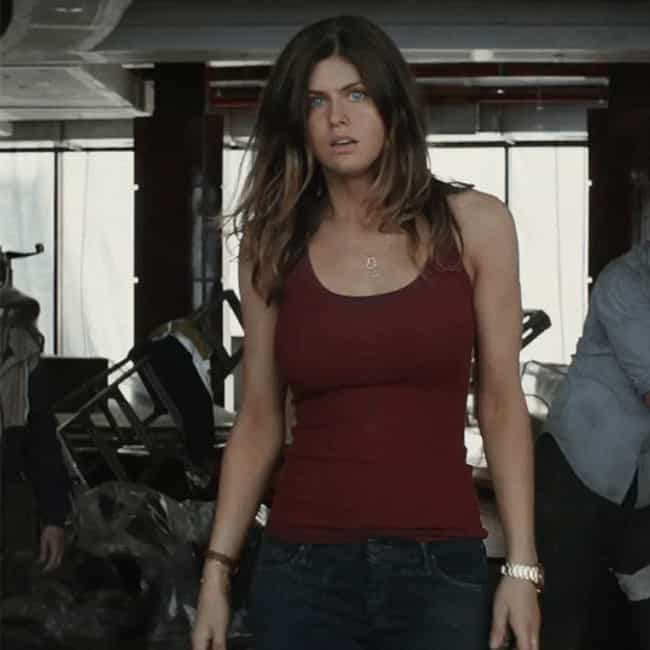 Blake: I love you, dad!
Ray: Don't you quit on me!
When Ray finds Blake trapped underwater in a car, he does what he does best, saves her. At least that is his intent, if she's willing to work with him for both of their safety.
Should this be higher or lower?
The Way It Used To Be Was Perfect
Ray: Nothing is where it used to be and the way it used to be was perfect. We were supposed to protect our kids.
Ray reflects on his life with his family and comes to a conclusion that the way things before he and wife Emma split up were perfect, despite it not feeling that way at the time. It's this tragedy that made him realize what is really important in life.
Should this be higher or lower?
The Earth Will Literally Crack Open
Lawrence: People need to know that the shaking is not over. We're going to get hit again and it's going to be a bigger monster. The earth will literally crack open. You will feel it on the East Coast. I cannot emphasize this enough. You need to get out and I mean now. If you can't, god be with you.
Lawrence explains in great detail the danger that lies ahead of the devastating earthquake in Los Angeles. No one in the US is safe as the earth cracks open.
Should this be higher or lower?
We Need to Get Over It Before It Crests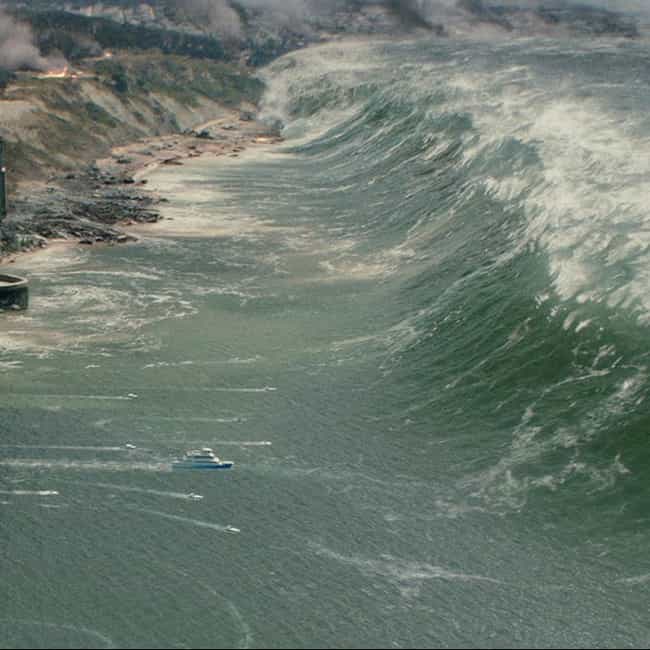 Ray: All right, hold on! We need to get over it before it crests.
Ray and Emma try to escape San Francisco via boat. This seems like a good idea, at least until a massive tsunami wave appears before them.
Should this be higher or lower?