Buildings
List of Famous San Diego Buildings & Structures

Updated June 8, 2017
14.7k views
49 items
List of the famous landmarks that make up the San Diego skyline, listed alphabetically with photos when available. San Diego architectural landmarks as well as other major buildings, dwellings, and other structures in San Diego are included on this list. Information about these San Diego buildings is included on this list, such as when the building first opened and what architectural style it falls under. List includes both new buildings in San Diego and older historic landmarks.
A list made up of buildings like Petco Park and San Diego International Airport.
This list answers the question, "What are the most famous buildings in San Diego?"
This is a good reference for research into the historical architecture in San Diego. Famous architectural houses within the city of San Diego are included as well, sometimes by address, other times listed by the name of the original home owner.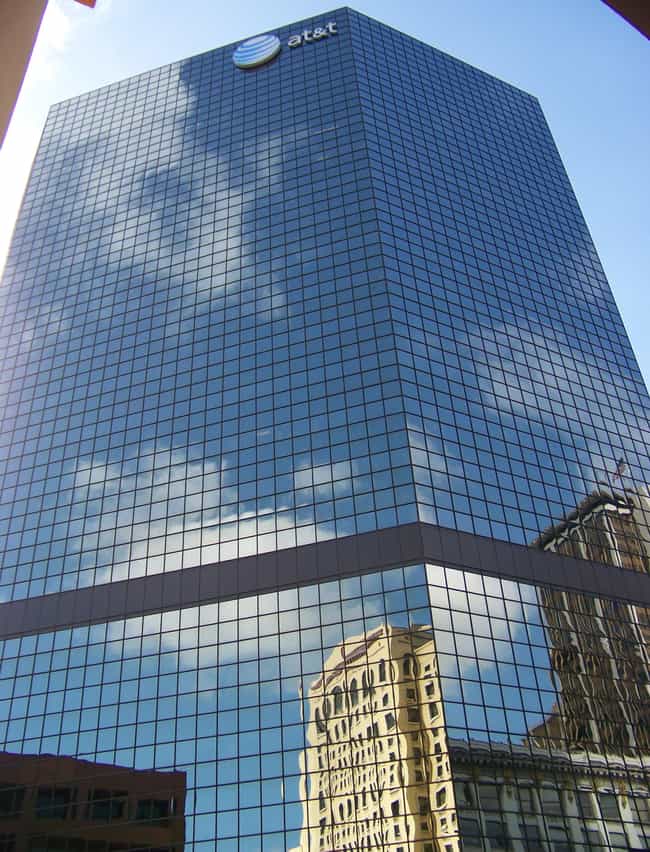 AT&T Building is the 24th tallest building in San Diego, California and is a prominent fixture in San Diego's skyline. The 20-story skyscraper has a height of 355 ft and is located in the Horton district of Downtown San Diego. It was constructed in 1982 and was designed by architect Langdon Wilson. ...more on Wikipedia
City/Town: San Diego, California, United States of America, North America
Opened: Jan 01 1982
Structural Height (m): 106.07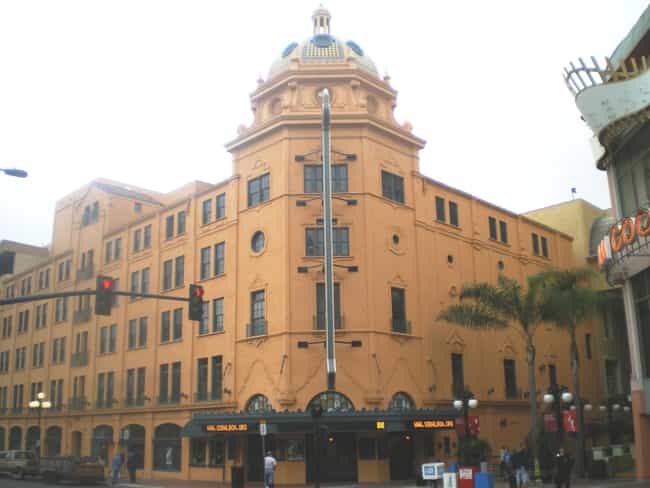 Balboa Theatre is a theater located in downtown San Diego, California. It was listed in the National Register of Historic Places in 1996. Built in 1924, the Balboa Theatre was a grand 1920s movie palace with a seating capacity of 1,600. The theater was converted to housing for the U.S. Navy during World War II. After the war, it resumed operation as a movie theater but struggled and was slated for demolition in 1959 before being bought and converted into an action movie house. The theater was designated as a local historic site in 1972, but closed its doors in the 1970s and remained vacant for many years. In 1985, the City of San Diego bought the theater with plans to restore it. Restoration ...more on Wikipedia
City/Town: San Diego, California, USA
Opened: Jan 01 1924
Style: Mission Revival Style architecture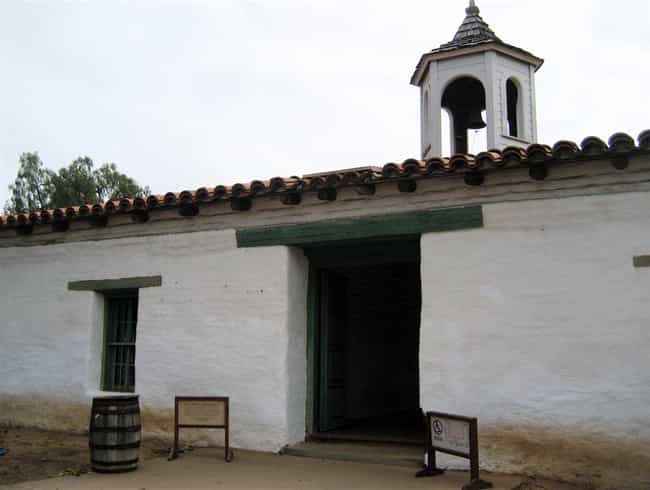 The Casa de Estudillo, also known as the Estudillo House, is a historic adobe house in San Diego, California, United States. It was constructed in 1827 by José María Estudillo and his son José Antonio Estudillo, early settlers of San Diego, and was considered one of the finest houses in Mexican California. It is located in Old Town San Diego State Historic Park, and is designated as both a National and a California Historical Landmark in its own right. Besides being one of the oldest surviving examples of Spanish architecture in California, the house gained much prominence by association with Helen Hunt Jackson's wildly popular 1884 novel Ramona. The Casa de Estudillo is one of three ...more on Wikipedia
City/Town: San Diego, California, USA
Opened: Jan 01 1827
Style: Spanish Colonial Style architecture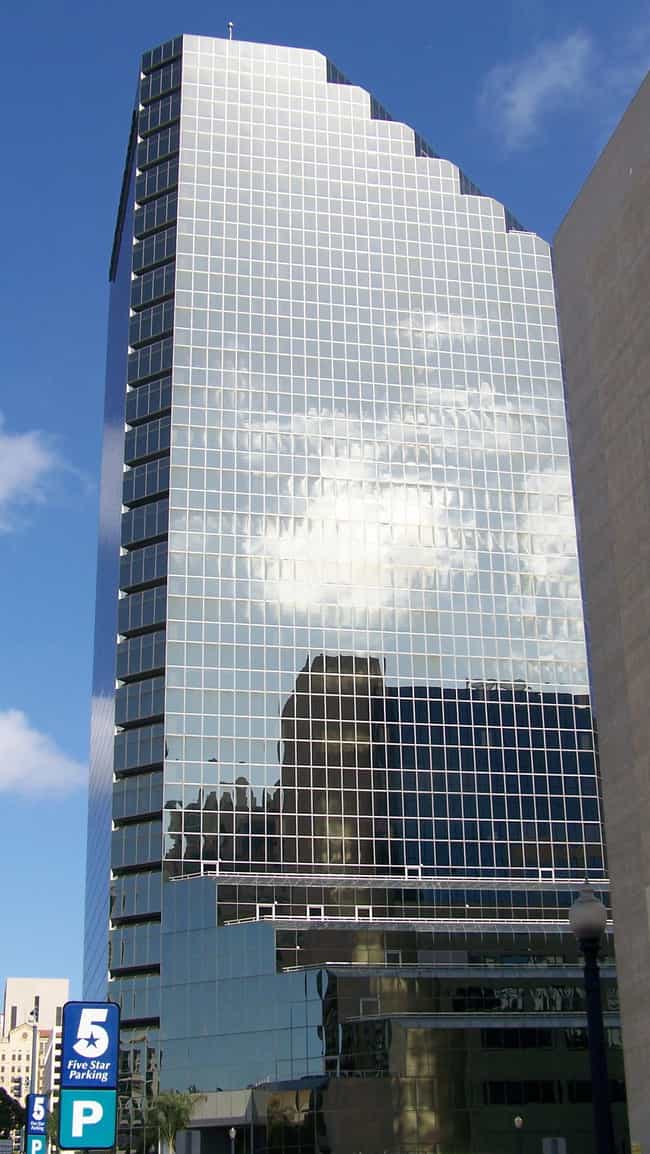 The Comerica Bank Building is an American office building, located in San Diego, California. ...more on Wikipedia
City/Town: Core, San Diego, California, USA
Opened: Jan 01 1974
Structural Height (m): 103.33