Disasters

Times San Francisco Was Destroyed on Film

71 votes
44 voters
1.3k views
20 items
List Rules Vote up the most epic San Francisco destruction, not the best films
Have you noticed that there have been a lot of movies where San Francisco is destroyed onscreen lately? It's a very recent and very specific trend, so we've created a list of San Francisco disaster movies. The City by the Bay has taken beatings in everything from the new Planet of the Apes and Terminator reboots to Ant-Man, its first Marvel movie. Even Godzilla - last seen terrorizing New York in 1998 - recently rampaged in Fog City.
So what is it about San Francisco? It's certainly iconic with it's sheer hills and beautiful architecture. It also has the Golden Gate bridge, which allows for both land and sea destruction. It also has the benefit of both the ocean and being geographically close to Los Angeles. But we think maybe people are just jealous. It's got a $15 minimum wage, it's stunning, and is the center of the tech industry. Maybe LA is just feeling some spite for SF.
Regardless of the reason, we wanted to take a look back all of the San Francisco films in which the city has seen destructive action or come close to total annihilation. Vote up your favorite action sequences below, because just which film will sit atop this list of times San Francisco's been destroyed on film is up to you.
Earthquake/Tidal Wave, San Andreas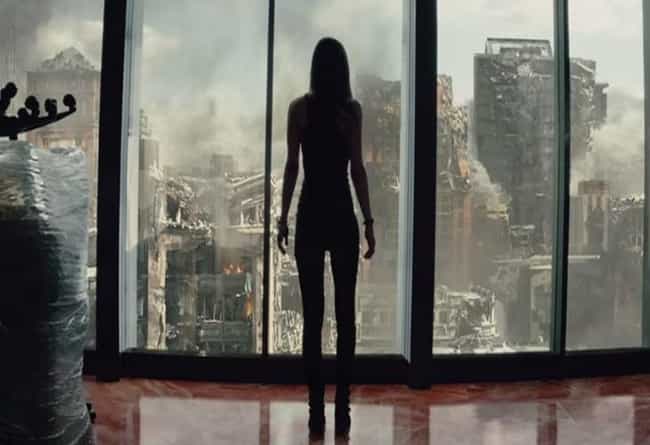 Sure, the trailers and commercials focused on all the of Los Angeles destruction, but the lion's share of the madness in San Andreas is actually based in San Francisco. The city experiences an even stronger
earthquake than LA, complete with a tsunami and frickin' chasms tearing open in the ground.

Agree or disagree?
Starship Crash, Star Trek Into Darkness
After a space battle against the Enterprise, the starship USS Vengeance falls from the sky, crashing into downtown San Francisco and demolishing a massive swath of futuristic Fog City.

Agree or disagree?
Red Matter, Star Trek (2009)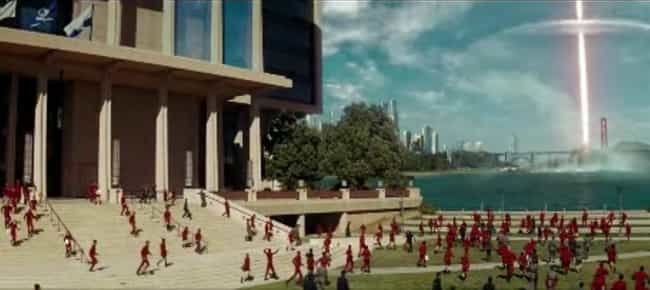 From space, Captain Nero drills directly into the San Francisco Bay in an attempt to deposit Red Matter (a highly destructive substance) in Earth's core and wipe out the entire planet.
Although the city survives with relatively little destruction, the fact that this attempt to implode the planet starts in the Bay earns Star Trek a spot on the list..

Agree or disagree?
Godzilla stomps the yard, Godzilla (2014)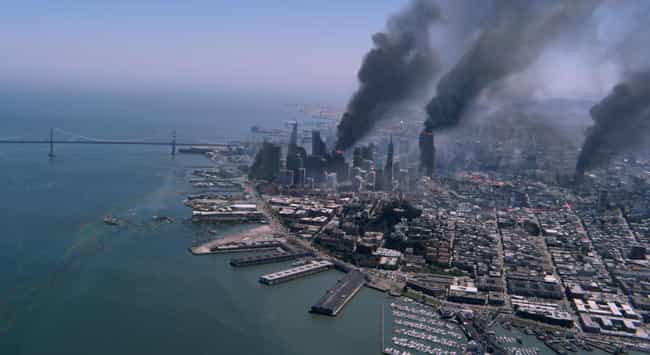 In the newest American interpretation, Godzilla appears on the West Coast. As usual, the iconic beast has no problem throwing his weight around. When he goes toe to toe against two other monsters, the city really takes a beating. But then he saves everyone, ending the movie with one of the funniest breaking news updates ever: "King of the Monsters - Savior of Our City."

Agree or disagree?