Bands/Musicians

The Best Satire Bands/Artists

129 votes
59 voters
7.5k views
13 items
Satire artists list, with photos, ranked best to worst by votes. List of good satire bands includes a filter so you can sort by the groups's label and what albums they've put out. This list of the top satire bands in the world includes all musicians who have released recordings that have gotten distribution, and is an up-to-date list. Satire groups and artists are shown below along with any additional genres in which their music belongs. If available, you can also see information about where all satire bands on this list got started. These are truly the greatest satire bands of all time, since the most famous satire artists ever are listed, and the order is decided by actual fans of the best satire music.
You can click on the satire band names to see more information about that particular notable satire group. If they're near the top of the best satire artist list, though, then they should have at least some information available. All the top satire bands named on the list also have discographies on their pages if you click on the satire band names themselves.
A factual list, featuring artists like Vivian Stanshall and Tom and Doug. Make this one count by downvoting the worst artists on this list. Thumbs up artists you like -- Neil Innes and Brendon Small for example.
All important, significant and iconic names in satire music history deserve your votes, so make sure to choose wisely. You can only vote once on this list.
The list includes all new satire bands, and if there are any missing on the list, you can always add them yourself. Just make sure they aren't already on the list and check your spelling, because this is already an accurate compilation of the best examples of satire, as well as a good place to start if you're asking yourself, or friends, exactly how to get into satire music. Especially since the bands at the top of the list will at the very least be the best choices if you're looking for a list of good satire bands with which to start out. No point in listening to them if they aren't actually good or even half-way decent satire bands.
This list answers the questions "who are the best satire bands of all time?" and "who is the greatest satire musician ever?"
If you know enough about the genre, please vote based on the quality of the band's music instead of just voting for the most popular satire bands that you might've heard of, but not really listened to closely enough to cast an informed vote.
Re-rank this entire page then share it to see what your friends think. (13 items)
Ranker may collect a commission from links on this page.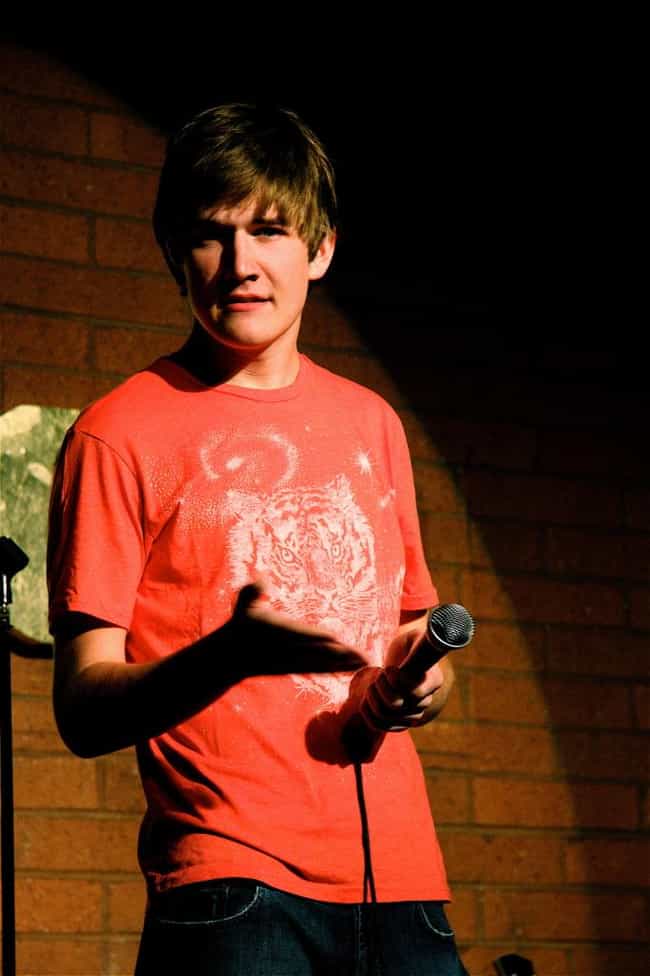 Robert Pickering "Bo" Burnham is an American comedian, singer-songwriter, musician, poet, and actor. Writing comedic and satirical songs with a politically incorrect slant, he achieved fame when his YouTube videos took off and received more than 124 million views by January 2014. Burnham signed a four record deal with Comedy Central Records and released his debut EP, Bo Fo Sho in 2008. His first full-length, Bo Burnham, was released the following year. In 2010, Burnham's second album was released and Words Words Words, his first live comedy special, aired on Comedy Central. Burnham also has a large following on Vine. His third album and second comedy special, what., was released in 2013 on ...more on Wikipedia
Genres (Music): Satire, Comedy
Albums: Bo Burnham, Bo Fo Sho, Words Words Words, What.
Nationality: United States of America
Labels: Comedy Central Records
Career Began: Hamilton, Massachusetts, United States of America
see more on Bo Burnham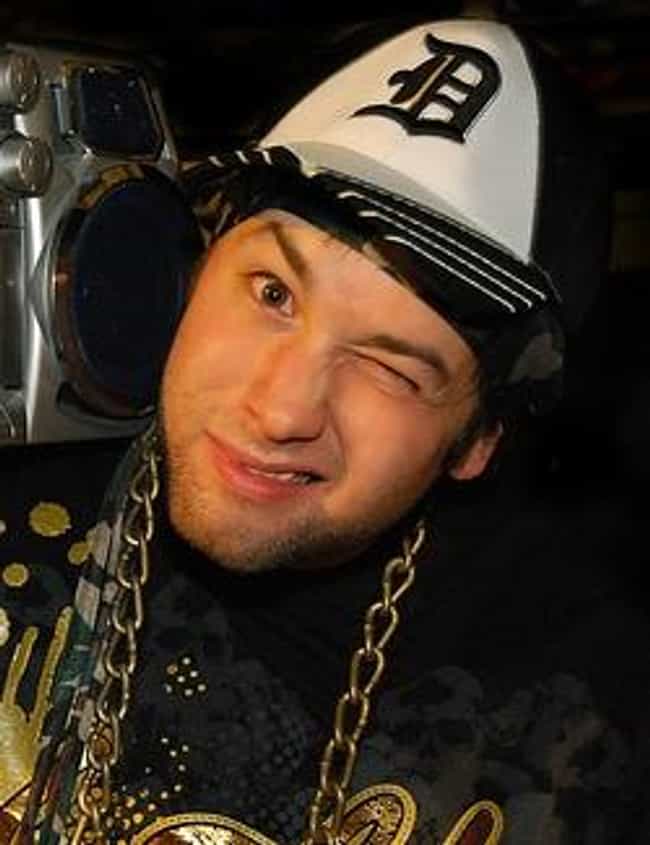 Rucka Rucka Ali is an American rapper, radio personality, singer, comedian, and satirist most noted for his song parodies on YouTube. He has been labeled one of the most successful artists to come out of YouTube, where he has received over 100 million hits with parodies such as "Ching Chang Chong", "Ima Korean", "Justin's Beaver" and "Ebola". He has released six independent studio albums, three of which charted in the Billboard Top Comedy Albums. ...more on Wikipedia
Genres (Music): Satire, Rhythm and blues, Comedy music, Parody music, Comedy hip hop, + more
Albums: Rucka's World, Straight Outta West B, I'm Black, You're White & These Are Clearly Parodies, What the Black Says, + more
see more on Rucka Rucka Ali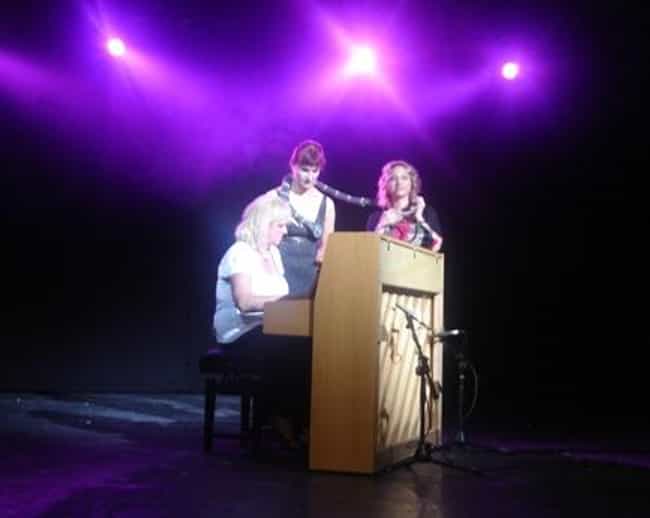 Fascinating Aïda is a British comedy singing group and satirical cabaret act. ...more on Wikipedia
Genres (Music): Cabaret, Satire, Comedy
Albums: It, Wit, Don't Give A Shit Girls, One Last Flutter, Cheap Flights, + more
see more on Fascinating Aïda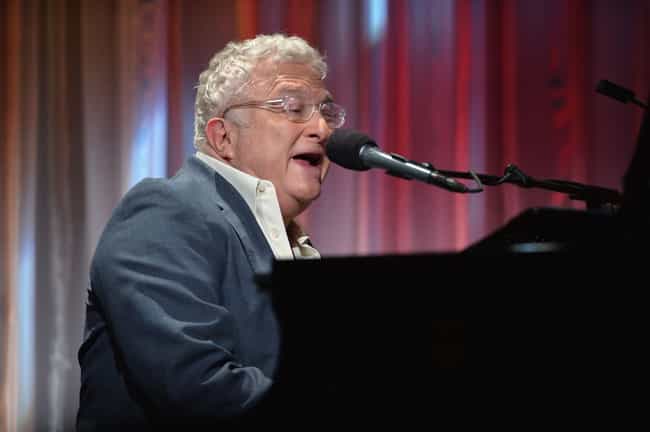 Randall Stuart "Randy" Newman is an American singer-songwriter, arranger, composer, and pianist who is known for his distinctive voice, mordant pop songs, and for film scores. Since the 1980s, Newman has worked mostly as a film composer. His film scores include Ragtime, Awakenings, The Natural, Leatherheads, James and the Giant Peach, Cats Don't Dance, Meet the Parents, Cold Turkey, Seabiscuit, and The Princess and the Frog. He has scored seven Disney-Pixar films: Toy Story, A Bug's Life, Toy Story 2, Monsters, Inc., Cars, Toy Story 3, and most recently, Monsters University. Newman has been nominated for 20 Academy Awards, winning twice. He has also won three Emmys, six Grammy Awards, and ...more on Wikipedia
Genres (Music): Pop music, Rock music, Soft rock, Film score, Roots rock, + more
Albums: Toy Story 2, The Natural, Land of Dreams, 12 Songs, Harps and Angels, + more
Nationality: United States of America
Labels: Walt Disney Records, Universal Music Group, Reprise Records, Interscope Records, DreamWorks Records, + more
Career Began: Los Angeles, California, United States of America
see more on Randy Newman