Comedy
17 Ingenious Satirical Movies You Need To Watch

The history of satire in film is rich and fabulously varied. At its best, the art is incalculably more enduring (that is, more socially pertinent, imaginative, and flat-out entertaining) than the thing that's being satirized. Of course, this is basically the goal of all social criticism (and even private vendettas), but not every writer/director has the vision and wit to spin straw into gold.
From classic satirical movies like Tony Richardson's The Loved One (which pretty much cremates the niceties surrounding the western way of death) to Dusan Makavejev's Sweet Movie, which turns in-the-box concepts of group therapy into out-the-ass concepts of poop therapy, mockery is never at a standstill in cinema. Below are examples of satires better than what they satirize and movies better than their inspiration; of films that took everything from totalitarianism to overpopulation to Hollywood itself to task.
Meta comedy, eat your heart out.
back to page 1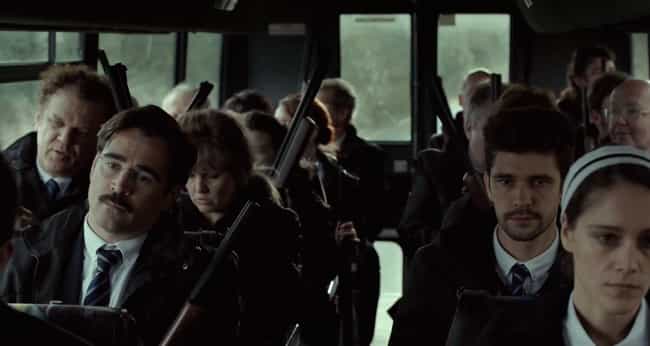 Q: "Did you read the leaflet?"

A: "Yes, I did."

Q: "As you understand from your brother's experience, if you fail to fall in love with someone during your stay here, you will turn into an animal. As an animal you will have a second chance to find a companion."
That about sums up Yorgos Lathimos's ingeniously imaginative The Lobster, in which hotel guests have 45 days to find someone to love, or else be turned "into an animal of their choice." David (Colin Farrell) arrives with his brother, who has already failed the proverbial acid test and been transformed into a dog; he himself has chosen to become a lobster, should be fail to find a partner in time.
It's not just about romance: John (Ben Whishaw) has a limp from a failed attempt to reconnect with his mother, who was turned into a wolf after his father left. Grim, hilarious, and wise, Lathimos's film ain't better than true love, but it's definitely better than societal expectations about relationships, and the way people make themselves miserable by insisting that being with anyone (even, presumably, a cockroach) is better than being alone.
see more on The Lobster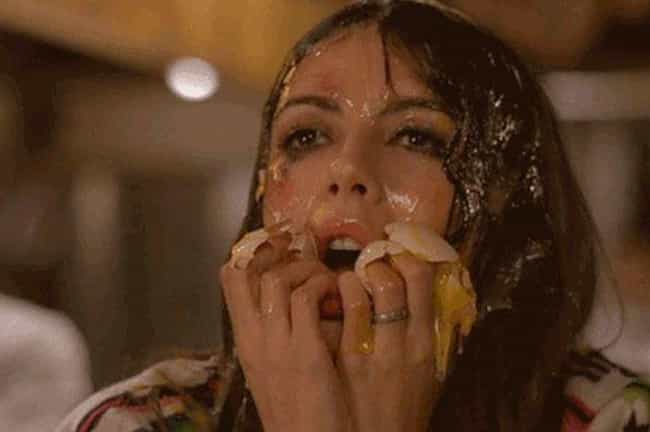 Banned (even still) in more countries than you can shake a stick at, Dusan Makavejev's Sweet Movie has everything: penises magically turning to animal tongues, people singing Beethoven arias as they sh*t at the supper table, gynecological "beauty pageants," Karl Marx's giant head making its way down the river at the prow of a ship, and, best of all, a pretty young lady stabbing her lover to death in a massive vat of confectionery sugar. Makavejev's 1974 arthouse comedy was clearly designed to shake up the status quo; it manages to satirize capitalism, communism, sexual repression, and the stupidities of history all in one blow.
As Makavejev once said of his films, "Lenin was very passionate, very alive, so can you do anything worse to him than to turn him into a beautiful corpse, like a piece of pink pastry?" Rarely has political satire been so utterly repugnant, and so festooned and beautiful.
see more on Sweet Movie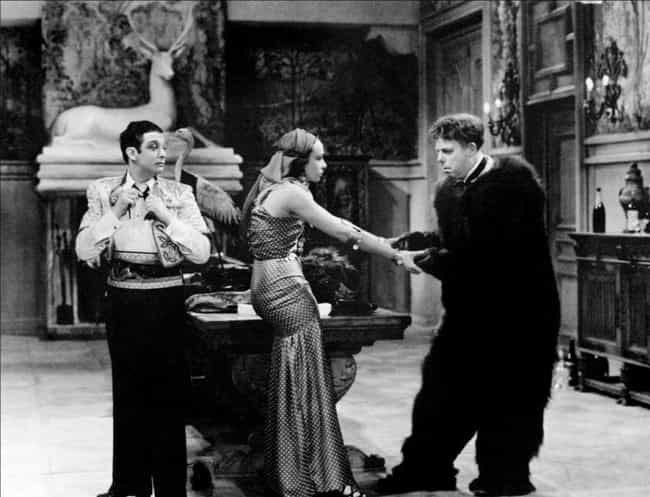 Jean Renoir's The Rules of the Game is a delicious slice of very wicked cake on which everyone should gorge at least once in life. Perhaps too rich for some, though just right for others, the film is a sometimes absurd, sometimes pitch-black satire of the faux-civility and unrepentant, amoral savagery of the super wealthy.
The Rules of the Game focuses on a group of French aristocrats who head to the country for a weekend retreat with their servants on the eve of World War Two. There, they display all the surface pleasantry expected of the landed gentry, while reveling in the seething, deeply rooted viciousness the world has come to love of the extremely wealthy. The superficial civility and amoral brutality of the characters parallels Europe in the lead up to World War 2.
The object of satire in The Rules of the Game is maybe best summed up by a quote from Lisa Yoneyama's Hiroshima Traces: Time, Space, and the Dialectics of Memory:
"The fact that the horrors of Nazism and the Holocaust occurred in the heart of Europe, and the realization that they were not necessarily aberrations but were arguably logical outcomes of European modernity and its foundations, compelled postwar thinkers to depart radically from conventional philosophical formulations that have located virtue, purity, and genuineness at the origin of modern Western civilization."
Certainly, Renoir's satire is more appealing than the long history of brutal acts committed by the aristocracy, and the remorseless violence lurking beneath the manners of modern Western society.
see more on The Rules of the Game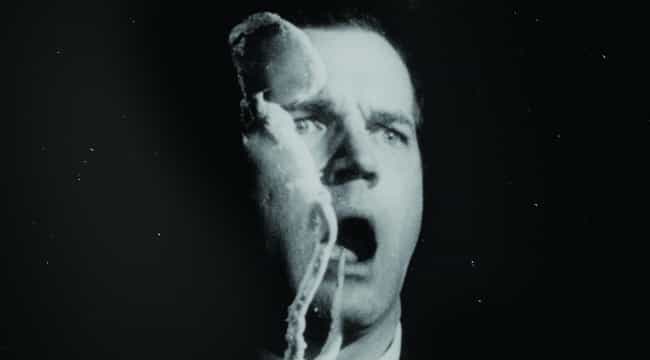 Menstruating chickens on plates, long-necked alien fetuses who scream in the night, seductive, ovary-cheeked chanteuses who gleefully crush malevolent sperm under their heels: all these things can be found in David Lynch's 1977 breakout Eraserhead. The film, which basically seems to be about the horrors of reproduction and (in particular) fatherhood, impressed comedian Mel Brooks enough to inspire him to offer his project The Elephant Man to Lynch, which seems to prove artistic greatness (and a great eye) isn't limited to genre.
Though the film isn't classified as satire (or as anything, for that matter) Eraserhead, like most of Lynch's movies, is tremendously funny, and turns tired old notions of Freudian sexuality into veritable rabbit holes of glee. Eager beavers studying for their clinical psychiatry degrees could learn a lot by seeing this film, donning a chastity belt with teeth, and considering another career path.
see more on Eraserhead