Entertainment
Perfect Gifts for Saturday Night Live Fans

512 votes
188 voters
8.1k views
30 items
List Rules Upvote the gifts that you think Saturday Night Live fans would love the most.
Saturday Night Live gifts have been known to save a seriously blocked noggin when it comes to your holiday shopping. Even if your loved one isn't a SNL diehard fan, there are some bits and sketches that live above and beyond the show. This list of Saturday Night Live presents and Saturday Night Live collectibles includes kitchenware, clothing, tchotchkes for your desk, ironic dashboard delights, and much more. And this isn't just some cheap knock off Saturday Night Live merchandise list, either. There's some solid gold in here. Or heavy duty, high art crafted plastic at the very least.
For those loved ones who have watched since the show signed on in 1975, you'll be their favorite giver of cool Saturday Night Live gifts. Too bad Etsy artist bobobabushka is out of Stefon nested dolls, complete with bridal veil, because they were the bomb diggity of all of the Saturday Night Live present ideas. There are still some pretty cool Saturday Night Live gifts out there for the ordering, though.
If you've got a hard to please person in your life, consider some Saturday Night Live clothing. Go old school with the Bass-O-Matic tee and Mr. Bill vintage tee. Or how about something they can decorate their garage or home studio with? An original SNL cast member poster should do the trick.
Give the most delightful Saturday Night Live collectibles such as a Love-ahs magnet or Debbie Downer talking plush doll. If you want to keep your desk decor game strong, you can't go wrong with an The Ambiguously Gay Duo monitor mate or action figures. Lurking among Saturday Night Live products, there's lots of snark, such as the stackable Turd Ferguson mugs and the weirdo sassy talking Stefon plush doll.
One of the best Saturday Night Live clothing additions is a Mark Wahlberg-inspired hoodie. There's also an irreverent bib and a tell-all book in the Saturday Night Live shop. Want to perfect your killer Christopher Walken SNL impression? There's a DVD/download just for you to round out any Saturday Night Live collectibles list. You can get your own box of Colon Blow or a box of Schweddy Balls. Both are delicious, we're sure, and superb stocking stuffers and gifts for Saturday Night Live fans.
Which of these
Saturday Night Live
present ideas will make your list this year? Upvote your favorite
SNL
gifts and let the joy of over 40 years of live comedy into your heart or hot tub..
Ranker may collect a commission from links on this page.
Office party? Day at the beach? Long plane ride? Your friends can bring out their inner Spartan spirit with this ready to wear tee.
Price:
$28.97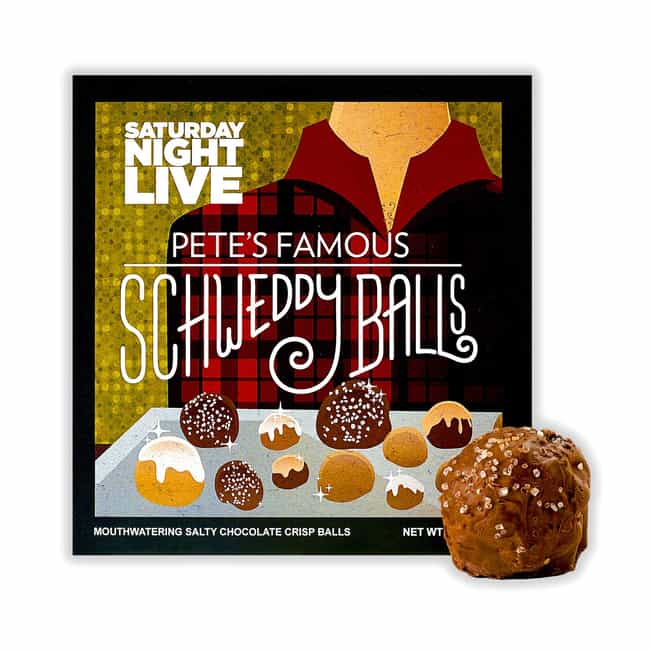 The NPR ladies (Molly Shannon and Ana Gasteyer) of Delicious Dish knew a good thing when they tasted it, and Pete (Alec Baldwin) knew how to deliver it. This box contains delicious salty chocolate crispy balls. You'll love having these balls in your mouth.
Price:
$18.99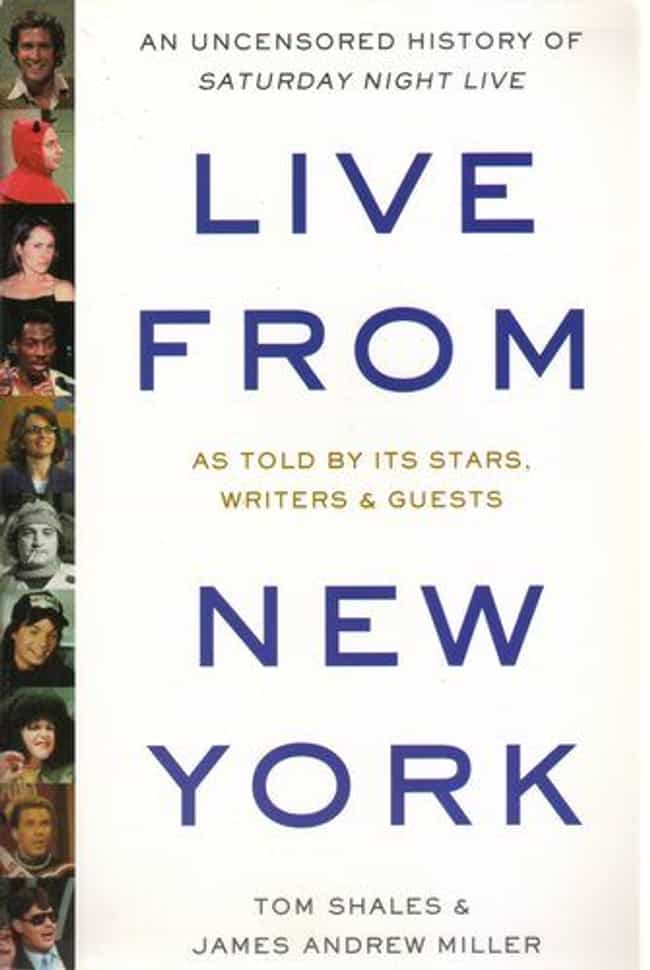 This dishy dishy dirt book on the behind the scenes of SNL is a must-have for fans, or even people who just love that inside grit. Just how awful was Chevy Chase? How controlling is Lorne? Who slept with whom? Who did which drugs? Who threw fits and acted a fool? It's all right here in Live from New York: An Uncensored History of Saturday Night Live, as Told by Its Stars, Writers and Guests by Tom Shales and James Andrew Millers.
Price:
$21.00
Great as cake toppers, handlebar mascots, or feminist tree decorations, bendable Tina and Amy are here to entertain and inform you.
Price:
$16.65