Attractions

List of Famous Savannah Buildings & Structures

List of the famous landmarks that make up the Savannah skyline, listed alphabetically with photos when available. Savannah architectural landmarks as well as other major buildings, dwellings, and other structures in Savannah are included on this list. Information about these Savannah buildings is included on this list, such as when the building first opened and what architectural style it falls under. List includes both new buildings in Savannah and older historic landmarks.
This list has a variety of buildings, like Cherry Mansion and Isaiah Davenport House, in it.
This list answers the question, "What are the most famous buildings in Savannah?"
This is a good reference for research into the historical architecture in Savannah. Famous architectural houses within the city of Savannah are included as well, sometimes by address, other times listed by the name of the original home owner.
Cherry Mansion is a historic antebellum house in Savannah, Tennessee, located on a bluff overlooking the east bank of the Tennessee River. It has historical significance for its role as General Ulysses S. Grant's headquarters at the time of the Civil War Battle of Shiloh. ...more on Wikipedia
City/Town: Savannah, Tennessee, USA
Opened: Jan 01 1829
Style: Georgian
3
Drouillard-Maupas House
City/Town: Savannah, Georgia, USA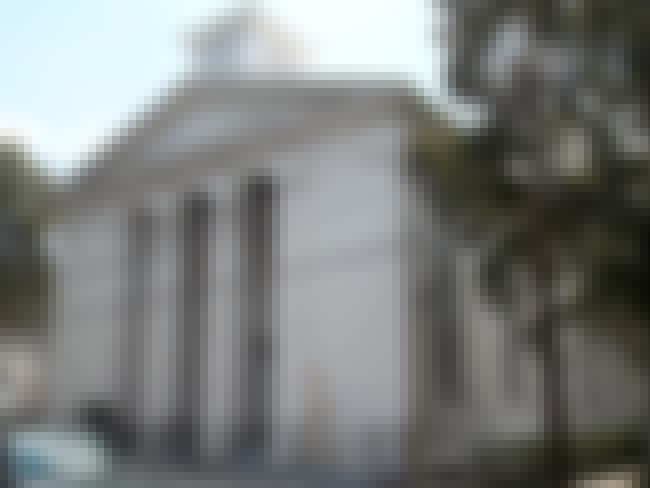 4
First Bryan Baptist Church
The First Bryan Baptist Church is an African-American church that was organized by Andrew Bryan in 1788. The site was purchased in 1793 by Bryan, a former slave who had also purchased his freedom. The first structure was erected there in 1794. By 1800 the congregation was large enough to split: those at Bryan Street took the name of First African Baptist Church, and Second and Third African Baptist churches were also established. The current sanctuary of First Bryan Baptist Church was constructed in 1873. In 1832, a controversy over doctrine caused the First African Baptist congregation at Bryan Street to split. Some members left, taking with them the name of First African Baptist Church. In ...more on Wikipedia
City/Town: Savannah, Georgia, USA
Opened: Jan 01 1873