Culture
Which 'Saw' Trap Are You Based On Your Zodiac Sign?

Since its inception, the Saw franchise has disgusted audiences with vaguely moralistic murder traps and excessively gruesome scenes. All of the films are horrific, but some Saw death traps are so ridiculous you have to laugh at them (at least until you witness the CGI gore). The villain, Jigsaw, plays sadistic games, torturing and confusing unsuspecting characters. He tends to stump the cops - and the viewers at home.
However, many diehard horror enthusiasts have their favorite Jigsaw traps. In fact, some of Jigsaw's most memorable traps align well with the astrological calendar. For example, if you're an Aries, you probably enjoyed the Public Execution Trap, because let's be real: Aries sure love an audience.
Do you want to play a game?
Aries are notoriously bold. Those with this fiery sign often exude confidence and love the spotlight. They can be intoxicating, stealing the show at every opportunity. And the Public Execution Trap from Saw 3D is the only weapon Jigsaw puts in a public place. It seeks attention - and easily gets it.
The victims in this trap are members of a love triangle.
see more on Aries (March 21 - April 19)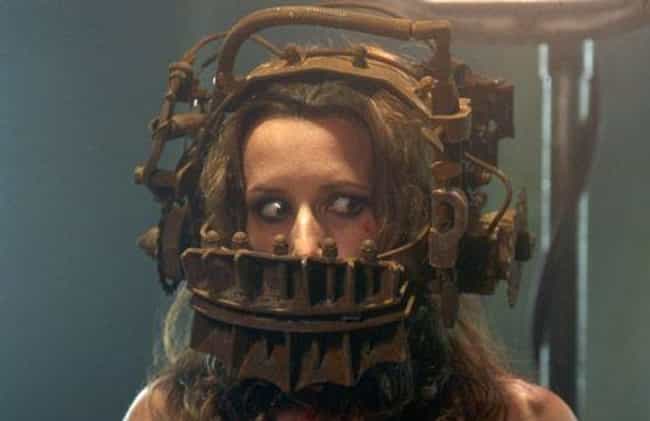 The Reverse Bear Trap is one of Jigsaw's signature devices. It's a practical serial killer weapon, not frilly and incredibly reliable, just like most Tauruses. This trap appears in multiple Saw movies, and apparently, it's not going anywhere.
Like this Earth sign, the Reverse Bear Trap is stubborn and formidable.
see more on Taurus (April 20 - May 20)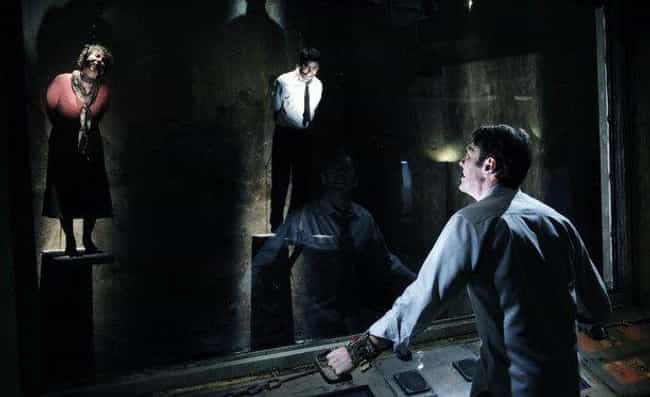 Many Geminis are notorious for their indecisive natures, and the Gallows Trap is similarly finicky. The dangerous contraption appears in the sixth installment of the Saw series. Two unfortunate victims hang on barbed wire nooses, while a third victim chooses who deserves to die.
The trap forces people to make impossible decisions, but really no choice is the right one.
see more on Gemini (May 21 - June 20)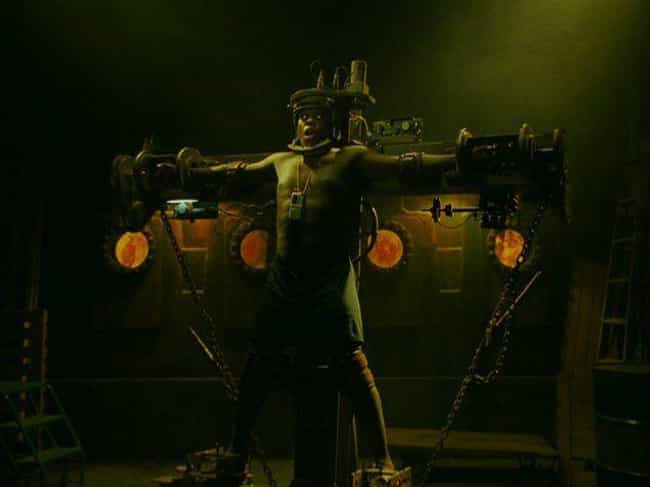 Some Cancers can't help being emotional martyrs. Even if they're not religious, they can be complicated and somewhat rigid, much like the crosses on The Rack. This trap first appears in Saw III, resembling a metal crucifix on a pedestal.
When a Cancer gets emotional, they tend to bottle up their emotions - but then they snap. Coincidentally, the Rack also snaps the bones of Jigsaw's unfortunate victims.
see more on Cancer (June 21 - July 22)