Photo: Wikimedia Commons/CC-BY
People Trivia
15 Scandalous Facts About Alice Roosevelt, America's Wildest First Daughter
Updated April 11, 2019
289.5k views
15 items
Alice Roosevelt was a legendary First Daughter. Among all of the naughty First Daughters who have come and gone in the White House, Alice and her antics stand out. She was wild, she was unpredictable, she was sharp and intelligent, and she was one-of-a-kind.
Born and raised in New York in 1884, Alice moved with her family to the White House in 1901, when her father, Theodore Roosevelt, became president. This rambunctious, snarky young woman made life difficult for her father and caused him numerous presidential woes. Her tenure as First Daughter led to some wild White House tales. Alice Roosevelt stories are usually full of humor, wit, and a heavy dose of mischief.
The Roosevelts left the White House in 1909, but Alice's connection with the political elite didn't end there. She spent the vast majority of her 96 years in the nation's capital, becoming a fixture of Washington high society. Anyone who was anyone in 20th century political culture knew Alice Roosevelt. The Wilsons, Trumans, Eisenhowers, Kennedys, Johnsons, and Nixons: they all knew and courted the celebrated and storied First Daughter.
These scandalous Alice Roosevelt facts reveal a bright, badass woman who consistently disregarded rules of respectability - and who knew how to have fun.
She Flouted Rules Of Respectable Behavior, Sometimes Carrying A Pet Snake Around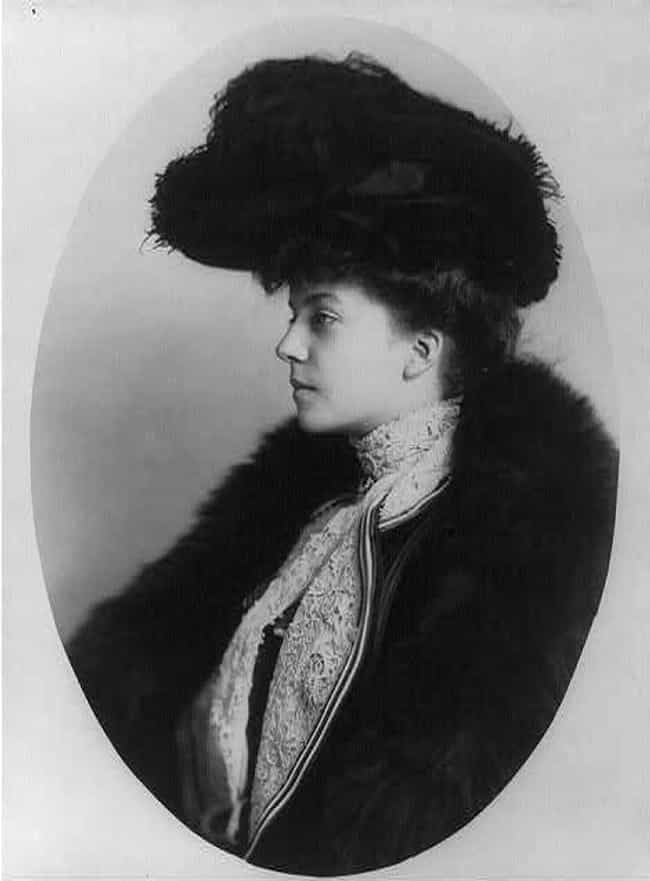 Despite - or maybe because of - Alice Roosevelt's celebrity, she often pushed the bounds of respectable behavior. In an era of gender respectability and transition - when women were demanding the right the vote in large numbers - Alice Roosevelt challenged ideas about what it meant to be a young American woman.
Though she attended parties and dressed tastefully, she also behaved unpredictably and without regard to social constraints. Among her renegade ways: she often concealed mini whiskey bottles in her evening gloves; was photographed riding in cars with young men; smoked cigarettes; and carried around a pet snake.
During this period in her life, she wrote in diary, "I pray for a fortune. I care for nothing except to amuse myself in a charmingly expensive way."
She Cut The Cake With A Sword At Her Legendary White House Wedding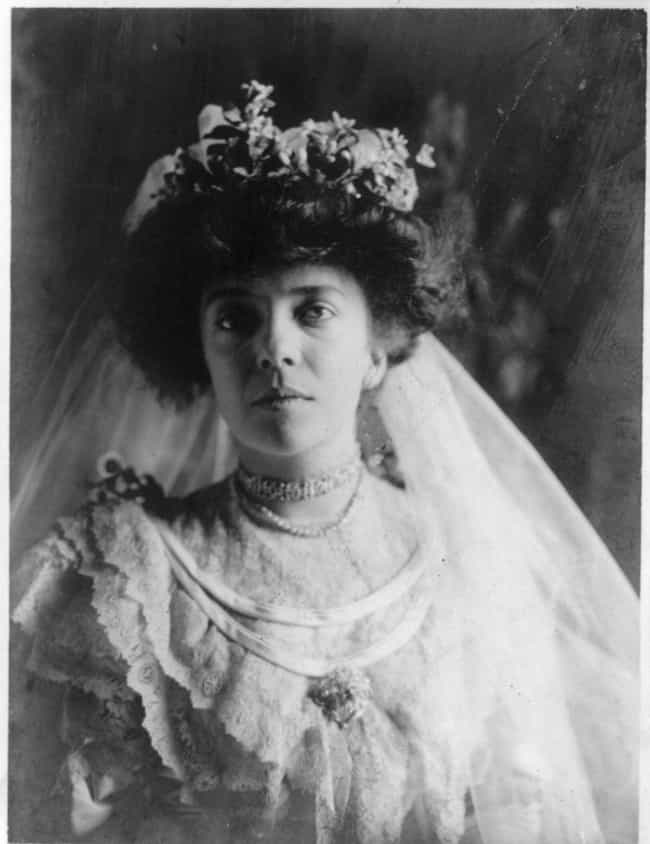 The wedding of First Daughter Alice Roosevelt and Republican Congressman Nicholas Longsworth was one of the biggest events in the history of the White House. On February 17, 1906, Roosevelt and Longworth married before a thousand guests and, as crowds of thousands gathered outside the White House for a glimpse.
Flanked by a huge wedding party, the new Alice Lee Roosevelt Longworth was said to have cut into her wedding cake with a ceremonial sword she took from her father's military aide.
She Was Banned From The White House After Her Family Moved Out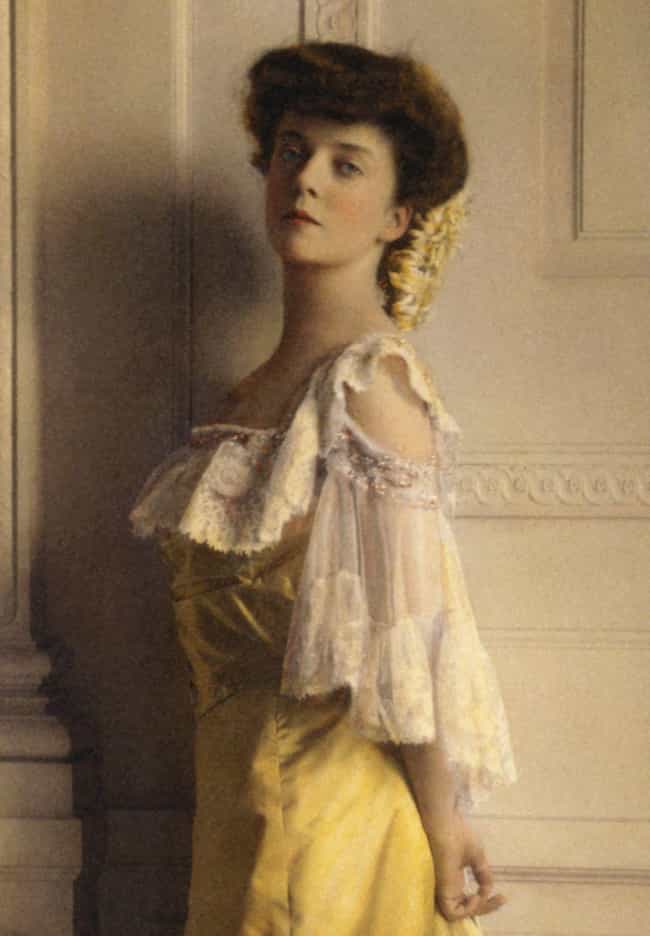 When the Roosevelts left the White House in 1909 to make room for the family of new president William Howard Taft, Alice buried a voodoo doll in the White House garden as a hex on the incoming First Family. The curse, it seems, worked, since William Howard Taft only served one term as president.
Both the Taft and Wilson administrations banned Alice from the White House, the latter because she made a rude joke at Wilson's expense.
She Was The Wit Of Washington For Several Decades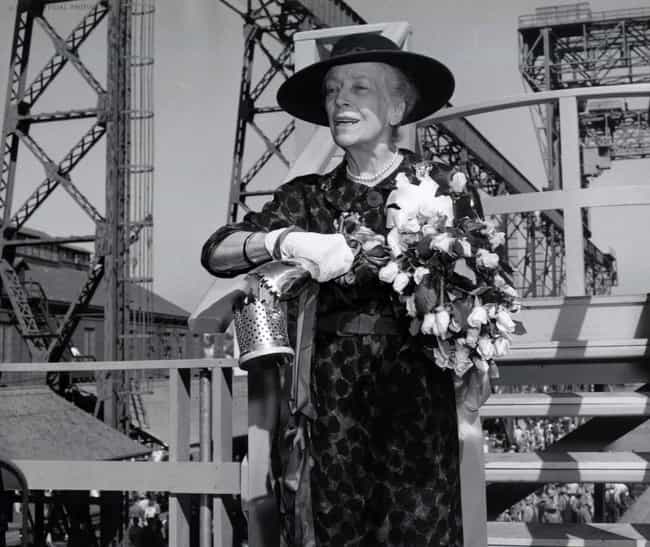 Alice Roosevelt was perhaps Washington's Queen of Quips. Her deep connections in DC meant she met all of the most important American politicians of the 20th century, and her verdict on them could be sharp and cutting. Her unofficial motto has since been muttered by generations of gossips: "If you haven't anything good to say about anyone, come and sit by me."
Alice famously claimed a Hoover vacuum was more exciting than President Herbert Hoover. When Senator Joseph McCarthy, who launched a Communist witch hunt in the early 1950s, made the mistake of calling her Alice, rather than Mrs. Longworth, she sharply retorted, "You will not call me Alice. The truckman, the trashman, and the policeman on the block may call me Alice, but you may not."