Weird History
10 British Royal Siblings Who Make Princess Margaret Look Like Mr. Rogers

Updated December 20, 2017
8.8k votes
2.3k voters
178.2k views
10 items
List Rules Vote up the royal siblings that bring the most shame on the House of Windsor.
When we think of the British royal family, we picture fancy hats, polo parties, and curtseys. We don't often picture prostitution, cocaine addiction, juicy extramarital affairs, and flings with ex-cons. Then again, who doesn't love a good royal scandal? The truth is that the royal family tree of England is like a who's who of dirty drama. The Queen's wild sister Princess Margaret is usually mentioned as the most wild offender, but that's not actually the case.
Princess Margaret had her fair share of royal scandals before her death in 2002: secret relationships with married men, partying with rock stars, and routinely cheating on her husband. Margaret's life was largely tabloid fodder, but she's hardly the most risque royal ever. Siblings within the British royal family are notorious for being caught in the middle of something salacious – whether it's Princess Eugenie caught red-handed at a strip club or Prince Harry's naked romp around Vegas (admit it: you totally want to play strip billiards with a prince), it seems scandal is never far from the House of Windsor.
The worst behaved royals live with caution (and tradition) thrown to the wind – and if all goes wrong, at least they've got a boatload of money and some really great hats to ease the blow.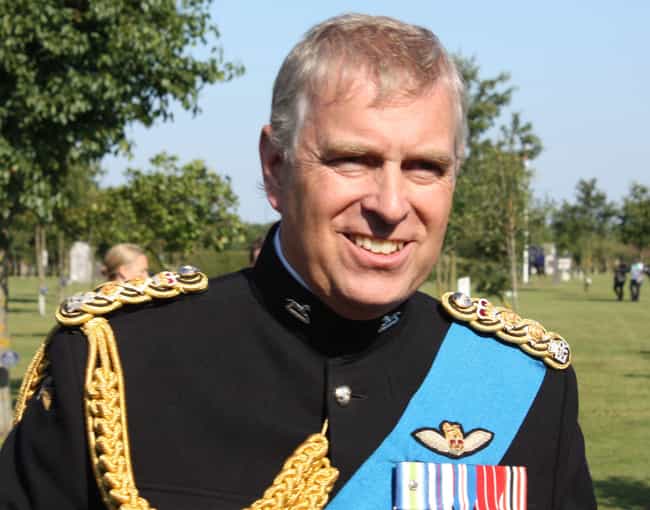 Who: Prince Andrew of York
Royal Relation: He's Queen Elizabeth II's third child and has three royal siblings -- Princess Anne, Prince Edward, and Prince Charles.
The Scandal: In 2011, an Australian mother-of-three publicly claimed that Prince Andrew's dear friend and associate Jeffrey Epstein (a now-convicted pedophile) forced her to become a sex slave when she was just 15 years old. The woman alleged that she was coerced three separate times into having sexual relations with Prince Andrew when she was just 17 and still an underage minor. Shortly thereafter, a photo surfaced of Prince Andrew with his arm around the waist of 17-year-old girl named Virginia Roberts, who everyone assumed must be his accuser. Prince Andrew denied all of the accusations and the case was eventually thrown out in court.
Age: 59

Is this too wild for the throne?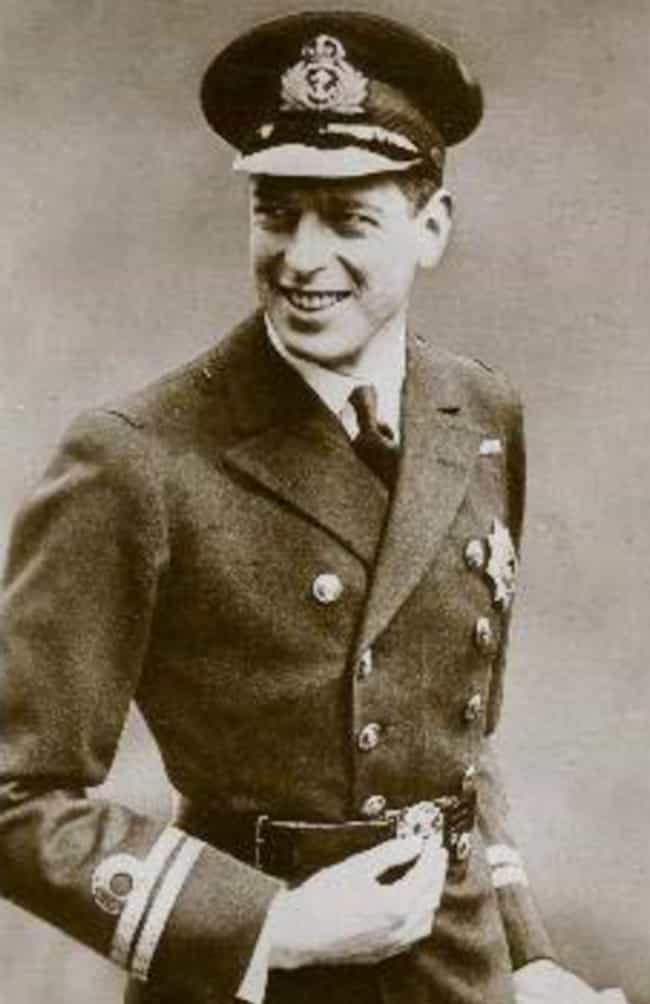 Who: Prince George, Duke of Kent
Royal Relation: He was King George V and Queen Mary's fourth son and had two kings for siblings.
The Scandals: Prince George's life was considered so salacious that his papers are rumored to be completely sealed at Windsor Castle – away from the eyes of historians and journalists.
George was bisexual and not afraid to show it – on at least one occasion he was spotted parading around London in drag with his rumored lover, composer Noel Coward. He was once arrested on suspected prostitution. He frequently wrote love letters to his various sexual partners, which resulted in him getting blackmailed by a male prostitute.
In addition to a life run rampant with casual sex, both gay and straight, George was a cocaine and morphine addict. His addiction was so severe, that at one point, his own brother put him under house arrest.
George mysteriously died in a plane crash in 1942 when he was just 39. Though the official story is that Prince George took a wrong turn while flying and crashed into mountains, rumor has it that he was flying drunk.
Age: Dec. at 40 (1902-1942)

Is this too wild for the throne?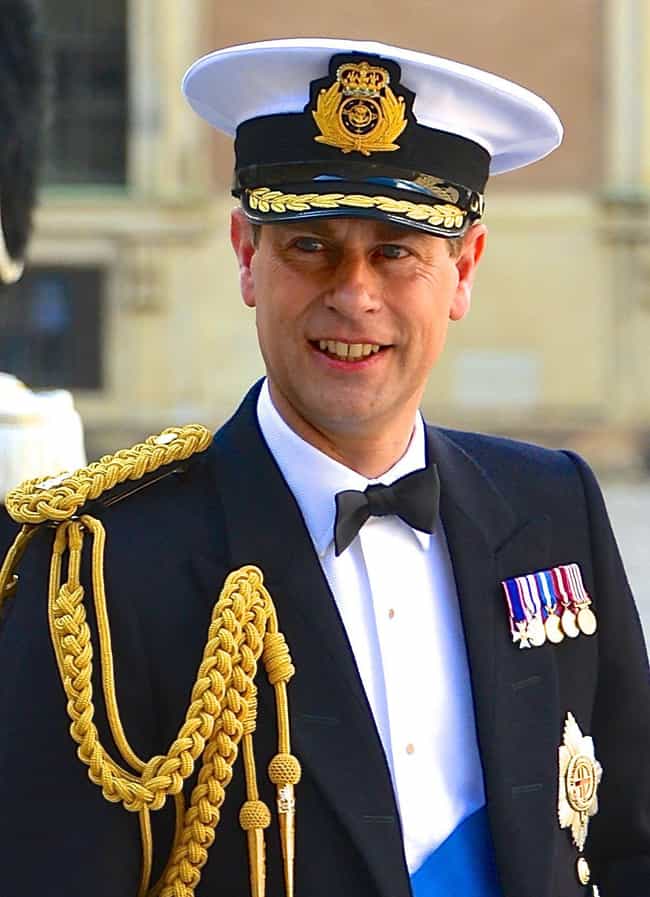 Who: Prince Edward, Earl of Wessex
Royal Relation: He's the little brother of Prince Charles, Prince Andrew, and Princess Anne.
The Scandals: In 2008, Prince Edward was accused of animal cruelty when photos from a Sandringham hunt appeared to show him mistreating a gun dog. The RSPCA investigated these claims and cleared the prince of all charges, but that's not his only gun-related scandal.
Prince Edward is said to have nearly assaulted a Daily Mirror photographer at Sandringham. Allegedly, the prince fired a shotgun right over the photographer's head. It was so close that "bits of shot" scattered in his direction.
This is just par for the course when it comes to Prince Edward. The royal sibling famously dropped out of training with the Royal Marines (for which his father allegedly reduced him to tears) and was rumored to have a gay relationship.
Age: 54

Is this too wild for the throne?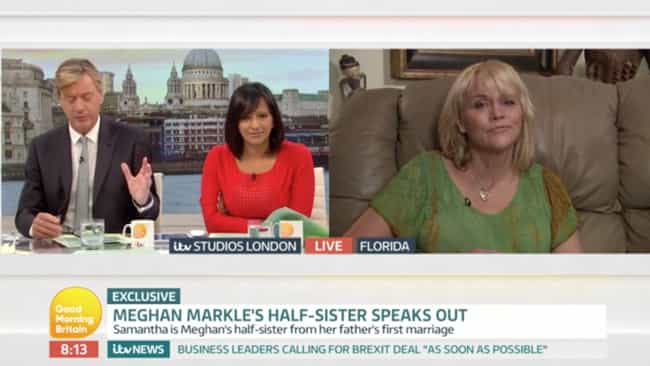 Samantha Grant Is Allegedly A Gold Digger Releasing A Tell-All Book Filled With Family Secrets
Who: Samantha Grant
Royal Relation: She's royal fiancé Megan Markle's half-sister.
The Scandals: Samantha Grant was thrown into the public eye after her half-sister Megan Markle announced her engagement to Prince Harry. Recently, the estranged royal sister-in-law-to-be changed her name from Grant to Markle, sparking a bevvy of rumors about her intentions.
According to a source who spoke to E! News, Grant has a life-long history of lying and manipulation. She's barely even spoken to her sister but plans to release a tell-all book titled The Diary of Princess Pushy's Sister filled with family secrets – which never goes down well in the Royal family. To boot, she's not even technically a princess's sister until Markle goes through with the nuptials (and even then Meghan most likely won't be made a princess, but specifically a duchess).
"This woman who she hardly knows, who has had a lifelong history of lying and manipulation is setting her sights on her for no reason," said the source. "In their very limited contact, Meghan has never been anything but nice to her and for the majority of those interactions, Meghan was just a little girl. This is an old, jealous woman (she is in her 50s! who does this in their 50s?) doing anything she can to take advantage of the situation to sell lies for money and fame."
Is this too wild for the throne?