19th Century
The Pansexual Adventures of Lord Byron, The Harry Styles of The 19th Century

Updated September 24, 2018
212.5k views
19 items
Nobody from the 19th century partied harder than one of the best poets of the romantic era, Lord George Gordon Byron. But, exactly who was George Gordon Byron? His fame was so immense that women and men all over Europe threw themselves at him. He was the reigning king of brief, torrid affairs and one-night stands, easily one of the great people who were perverts.
Byron was, without a doubt, a product of his times and upbringing, albeit on the extreme end of prevailing standards. For example, his father was a complete and dissolute cad, abandoning his son and wife very early on. His mother had a vile temper, and he was seduced and sexually abused by a nursemaid when he was a child. This doesn't excuse any of Byron's later behavior, but his early life experiences certainly contributed to his formation and understanding of relationships. After all, he'd been provided only examples of reckless romantic and sexual behavior.
Lord Byron left a long trail of broken hearts (and venereal diseases -- did he have syphillis?) in his wake. His personal life was as closely followed as his poetry, and George Gordon Byron's scandals were notorious and innumerable. There are many bizarre facts about Lord Byron, as he lived his life to the utmost and never held back. Read on for lots of sexy Lord Byron trivia!
back to page 1
Despite Byron's Wild Personal Life, There Was A Lady Byron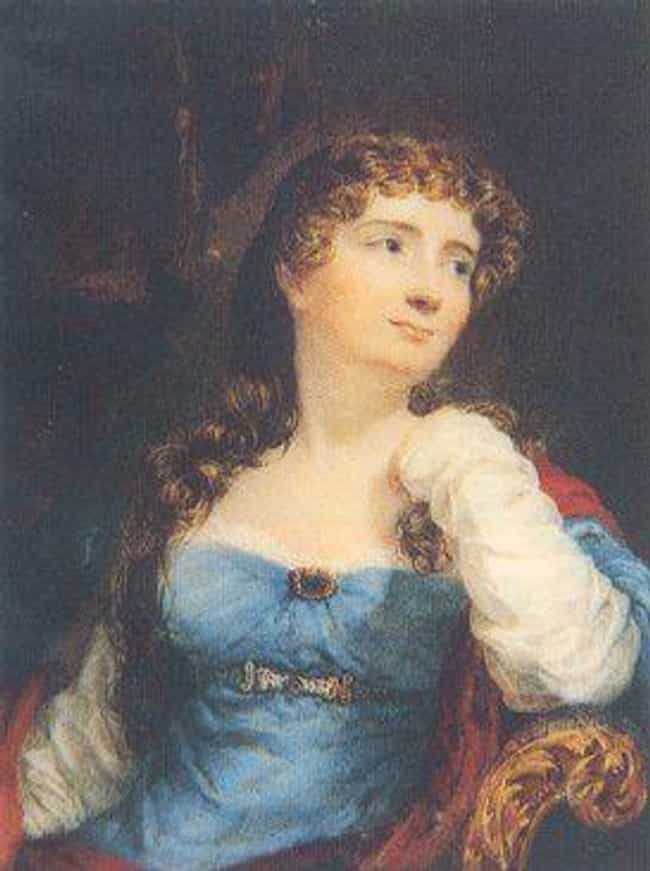 Pressured by family and society to settle down, Byron decided to take a wife. His choice shocked many, since Lady Anne Isabella Milbanke was his polar opposite. Perhaps he chose her as a way to prop up his own sordid reputation, or maybe even have some of her purported goodness rub off on him. Lady Anne was a rare persona for her times - she was highly educated, very religious, and strict in her morality.
Obviously, it was not a lasting marriage. Gossip and evidence detailing her new husband's sexual escapades reached the ears of Byron's bride. Lady Byron was with her husband just long enough to produce his only legitimate heir, daughter Ada. Lady Byron later wrote her memoirs, detailing every salacious bit she'd learned about her husband's secret life, including the affair with his own sister. The memoir wasn't published till after both their deaths, but in life, Lady Byron did much to spread stories about her husband, which resulted in his self-imposed exile from Britain.
Byron's Boy Toys: The Men He Loved And Left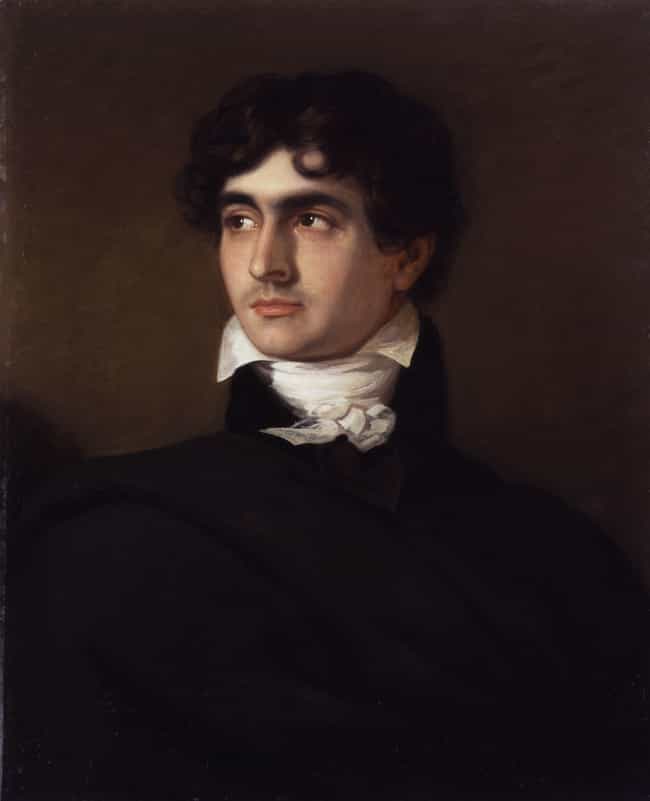 For many years, literary experts and biographers have debated Byron's interest in men as sexual partners. A big part of the problem for historians and literary types is that any man of 19th century Britain who also happened to be bisexual or gay could never let that be known. It was a particular problem for noblemen, who were supposed to serve as the moral compass for the rest of society. So, if Byron did not publicly announce his sexuality, he had compelling reasons for remaining silent. Thus, there is no overt evidence for his homosexuality or bisexuality. Due to the ultimate discretion required, Byron may have had brief, even anonymous sexual encounters with men.
There is lots of circumstantial evidence that points to Byron's male lovers. When Byron was but a lad of sixteen, he met a farm boy named William Fletcher. Legend has it that Byron first saw him plowing a field, was instantly attracted, and made the young man his valet, which was a remarkable jump up in status for a farm boy. Fletcher remained with Byron until his master's death. There was at least one other servant of Byron's who may have been his lover. His name was Giovanni Battista Falcieri, who was called, "Tita." Byron brought him into his service when he was living in Venice. Falcieri was a handsome young gondolier, a profession that has a tradition of offering paid sexual services in addition to boating duties.
Within Byron's body of literary work are found a number of poems written to and about a number of young noblemen. There is even a collection of these poems available. Additionally, Byron was known to have handsome, young male travel companions, including Dr. John Polidori (who was his constant companion the last four years of his life), Count Pietro Gamba, authors Edward Trelawny, Percy Bysshe Shelley, and Edward Williams.
Byron's Behavior Was So Scandalous He Was Forced Into A Self-Imposed Exile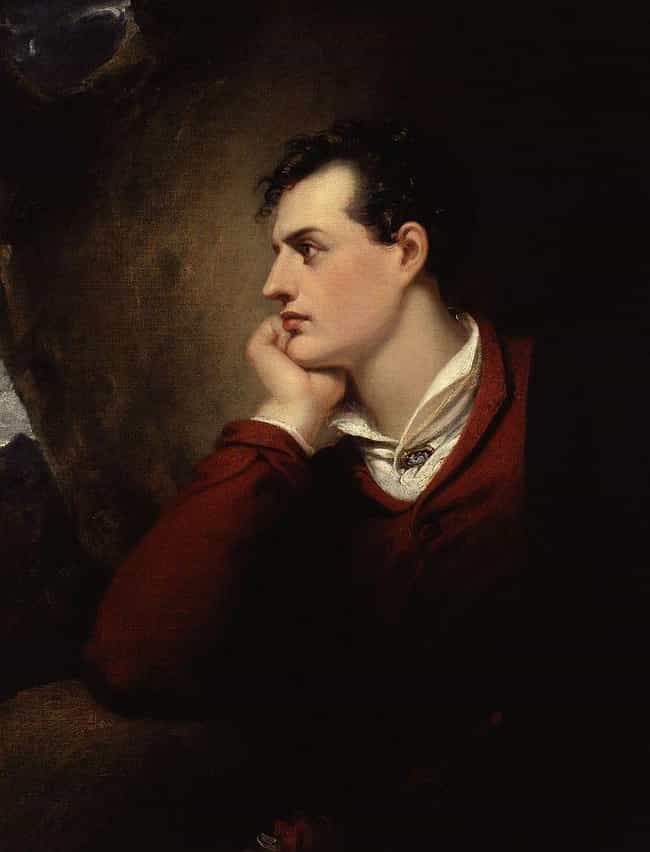 By the middle of 1815, Byron's name and reputation had become so sullied that he made plans to leave Britain entirely. While quite a few among the nobility were aware of his sexual excesses, much of the gossip remained within noble families. It was Lady Byron who blasted his activities beyond the closed circles of British nobility.
When she left with their one-month-old daughter to visit her parents in January, 1816, she filed separation papers and never returned. Marital separation and divorce in the 19th century was a scandalous thing, and an actual divorce required an Act of Parliament. It would be a media heyday, and many of Byron's secrets would be publicly exposed. The poet saw the writing on the wall and fled his homeland voluntarily, never to return.
Claire Clairmont Sunk Her Talons Into Byron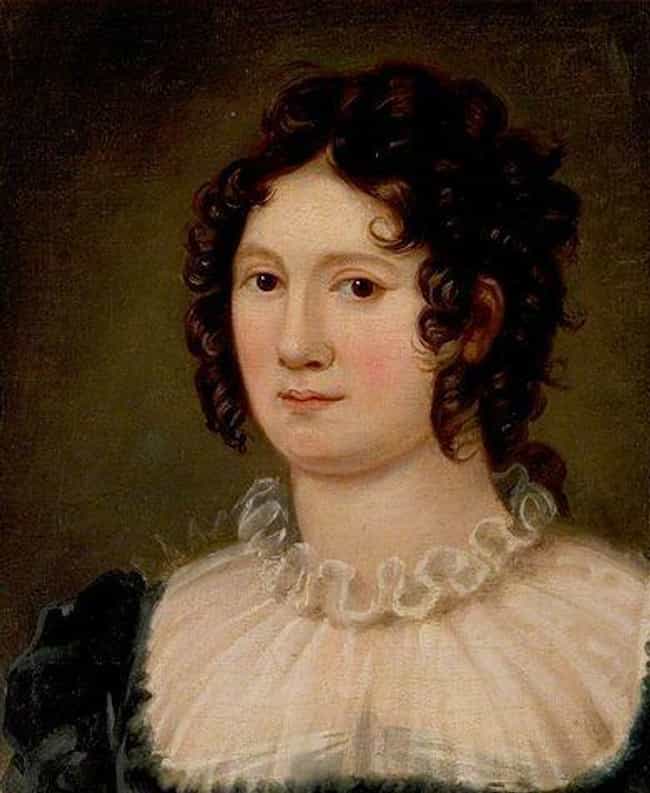 Claire Clairmont was the daughter of the second wife of William Godwin, who was a well-known English literary critic. Claire grew up in a household full of literary theory, surrounded by all the fashionable and popular poets and writers of the age, including her step sister, Mary Wollstonecraft Shelley (Frankenstein). When Percy Bysshe Shelley wanted to elope with Mary, Claire went with them to Europe. It was a huge scandal at the time.
While in Europe, the Shelleys met up with Byron, who was still rather depressed about the circumstances surrounding his recent exile from Britain and the numerous personal scandals he left in his wake. Claire, like many others, was instantly attracted to Byron, and essentially badgered him into having an affair with her. For Byron, affairs were just that, and not intended to last very long or mean very much. Claire regarded the relationship very differently and became a thorn in Byron's side. Over the years, he came to loathe her. Much later, Claire wrote a scathing memoir of her experiences with Byron, Shelley, and others, and labeled them "monsters."