Culture
The Scariest 'Choose Your Own Adventure Books' That Terrified You As A Child

Updated August 25, 2019
294 votes
77 voters
6.8k views
List Rules Vote up the scariest choose-your-own-adventure books; vote down the ones that weren't too spooky.
For '80s and '90s kids suffering in a pre-Xbox world, Choose Your Own Adventure books were godsends. The best Choose Your Own Adventure books made readers feel like they had real agency to meaningfully impact the story and lives of their favorite characters. And although many of those books were delightful, the series was also crammed with terrifying and legitimately scary adventures.
Choose Your Own Adventures were ostensibly written for middle school kids, but several included themes well beyond the scope of an average seventh grader's mental capacity. Deciding how to best survive the Holocaust or whether or not to join terrorists in a bid to end the planet are weightier decisions than the usual middle school dilemma of deciding between chocolate and strawberry milk.
back to page 1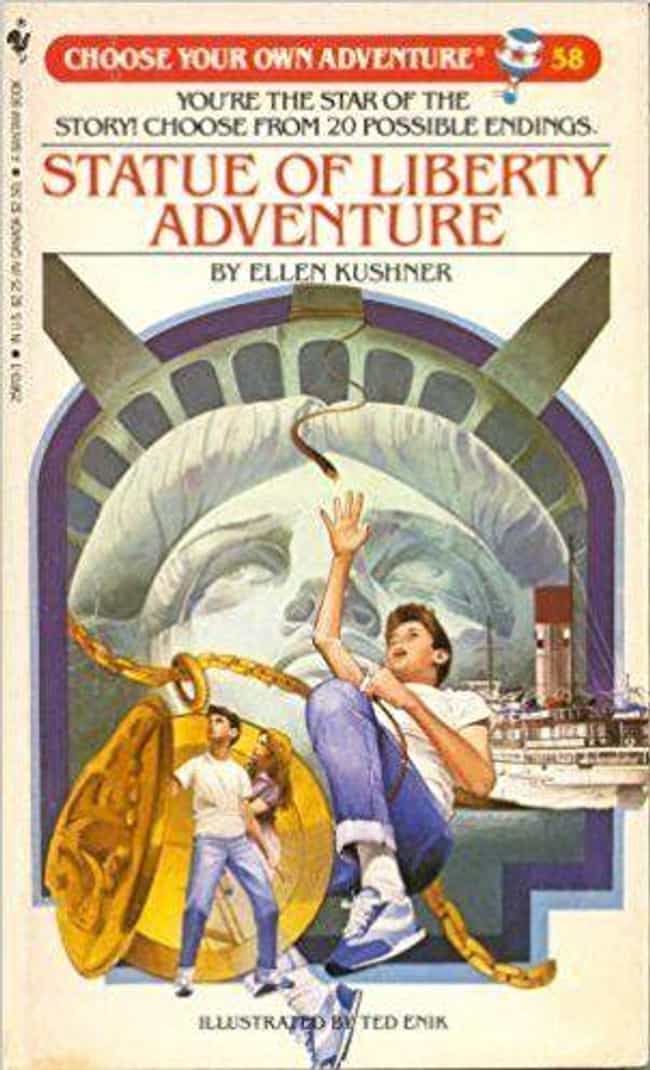 You might think a book about exploring 20th century New York City via time travel would be mostly delightful, but you'd be wrong. In Statue of Liberty Adventure, one less-than-cheery ending involves escaping Ellis Island and reaching the mainland. Your little teenage character is excited to be in the big city, until he runs into a local slumlord. He's even less excited once the slumlord "beats [him] until [his] clothes are stained with blood."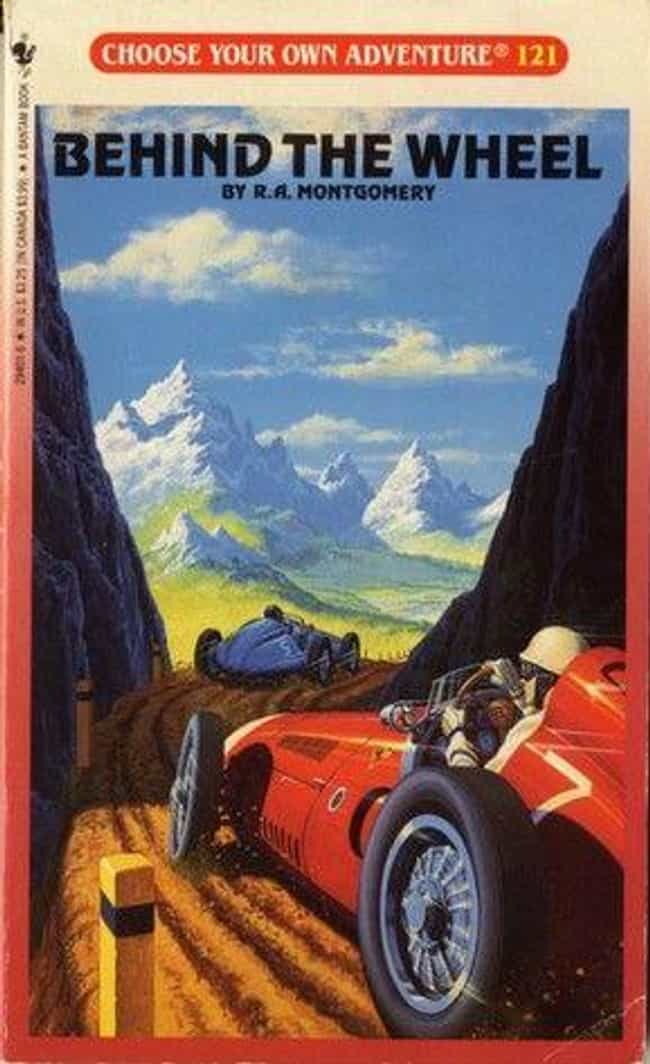 When Behind the Wheel begins, readers probably expect a fairly straightforward adventure tale about racing a cool car across Europe. Then halfway into page one, our protagonist sees a bloody, massacred mechanic working on a car. The walking corpse tells readers that they were in a car crash and, in fact, the dead guy is the same person as the main character! It's like Sixth Sense if the kid saw dead versions of himself. Eventually, you get to the road race, but the whole time you're driving, voices in your head tell you the other racers are plotting your murder. One of the "happy" endings involves selling your car and working for the UN, but it's hard to be excited about working in global politics.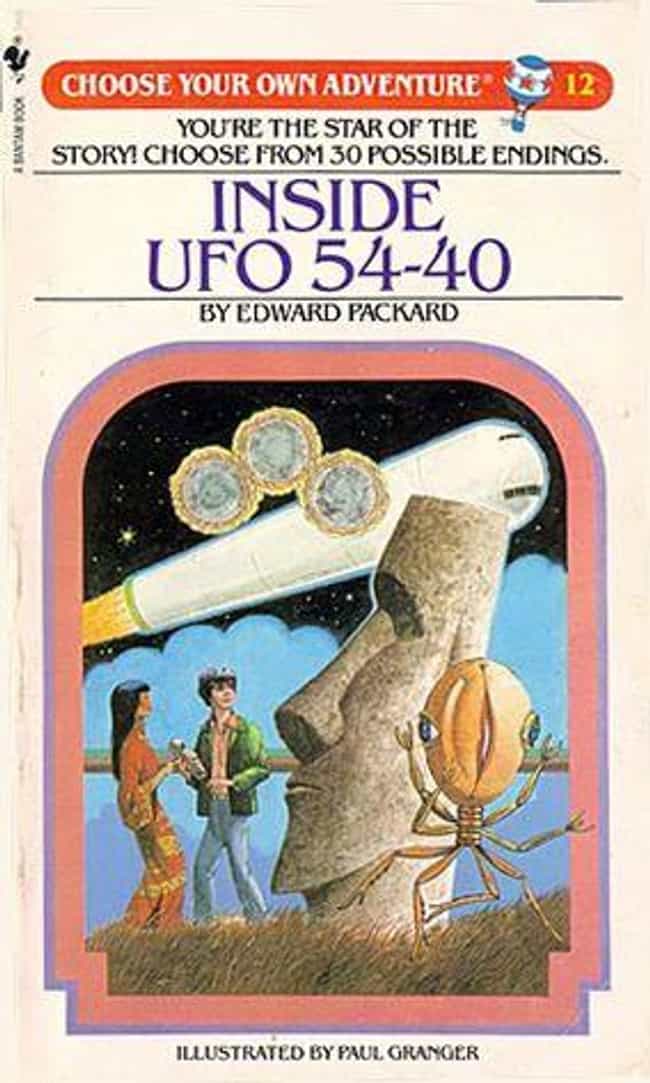 The only way to get the "right" ending for Inside UFO 54-40 is to straight up cheat. The book begins with an abduction by aliens searching for utopic planet Ultima. If you don't help them, your choices are limited to dying alone in captivity or suicidally crashing the extraterrestrial ship into Nebraska, killing yourself and all the aliens. If you do decide to help the otherworldly creatures, you inevitably fail over and over until you say screw it and just turn to page 101 for the happy ending. There is no prompt telling you how to get to this page, and once there you learn:
No one can choose to visit Ultima... Nor can you get here by following directions. It was a miracle you got here, but that is perfectly logical, because Ultima is a miracle itself.
Turn to page 36 to light this book on fire.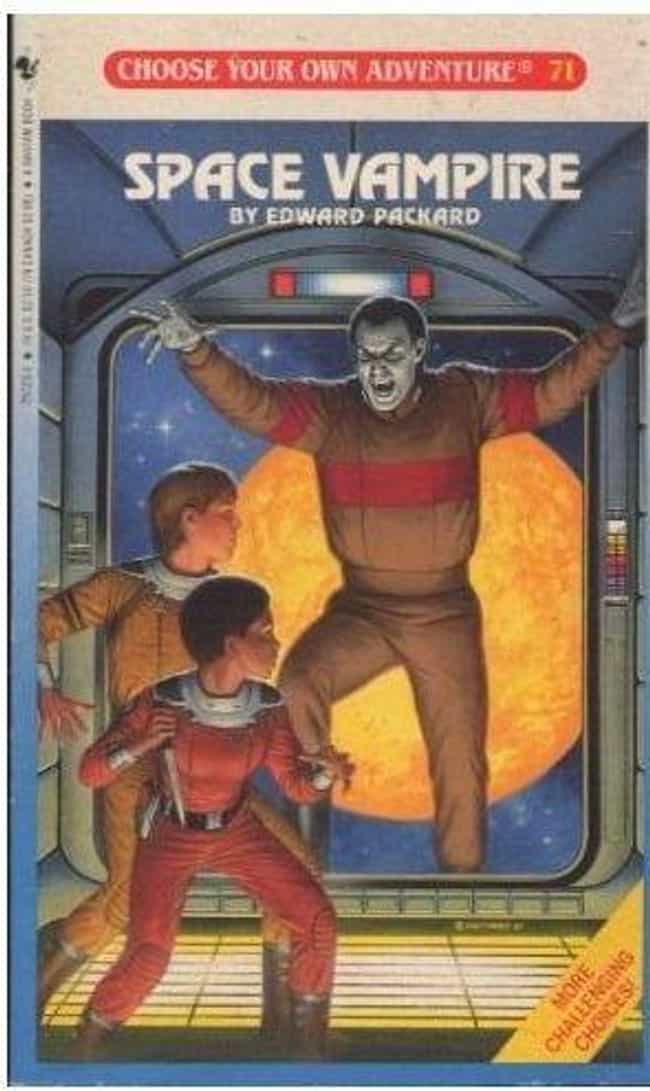 The only thing more terrifying than a vampire is one that's located in space. The reader starts as an ace star pilot in Space Vampire, but things take a turn for the freaky when the ship is beset by otherworldly undead. The scariest part, though, is how that kid on the cover is seconds away from stabbing an adult-sized vampire to death with a steak knife. Even if he slays the creature, he's facing years of serious counseling.