Villains
Female Horror Movie Villains Who Will Scare You Half To Death

8.1k votes
1.4k voters
44.2k views
14 items
List Rules Vote up the most horrifying femme fatales.
Horror movies are usually filled with male villains chasing unsuspecting women with knives or other weird implements of doom. But there are some excellent femme fatales in the scary cinematic universe as well. Though often unable to slam teen campers into trees, several of the women on this list are terrifying because most people find them unassuming.
The scariest female horror movie villains are the ones who use their perceived weaknesses to their advantage.
back to page 1
The Blair Witch - 'Blair Witch' Franchise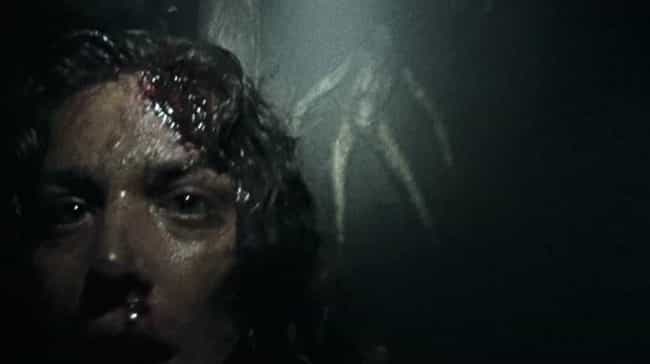 The Blair Witch is one of the most terrifying horror villains, but no one knows much about her origin. She seems to control the woods of Burkittsville, MD, trapping anyone who dares stay after nightfall in a nightmare of lost time and never-ending trees.
The paranormal being breaks her targets before luring them into a ramshackle house by using strange noises and creepy symbols. She is the last thing her prey ever sees.

Is she a fright?
Xenomorph Queen - 'Alien' Franchise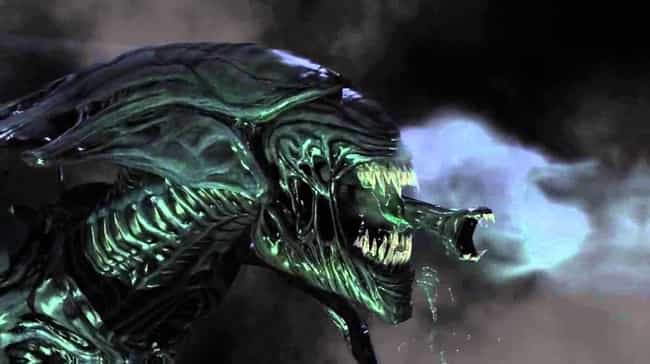 The alien queen and her fellow Xenomorphs get their kicks from invading spaceships, especially if the crafts have Ripley (Sigourney Weaver) on board. Able to lay enough eggs for an army, the leader of the hive can handle herself well. Plus, she's far more intelligent than her offspring.
Fast, dangerous, and looking to harm, if this alien can't get you the first time, she'll see you in the sequel.

Is she a fright?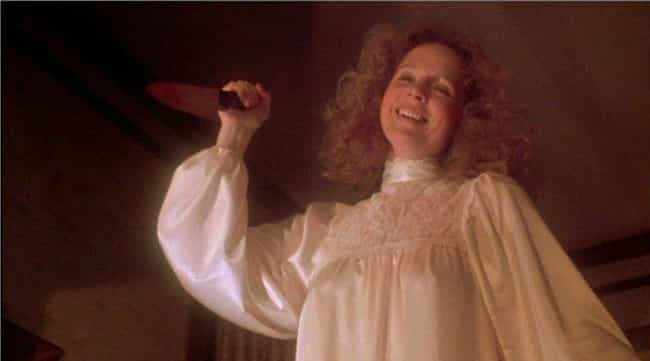 Religious fanatic Margaret White (Piper Laurie) is so evil she probably can't be cured. This twisted mother harms her child, even punishing Carrie (Sissy Spacek) for having her period. Mrs. White doesn't even care how badly the title character is tormented.
After a traumatizing night at the prom, Carrie believes her mother has compassion for her. However, Mom chases her daughter around the house with a knife.

Is she a fright?
see more on Margaret White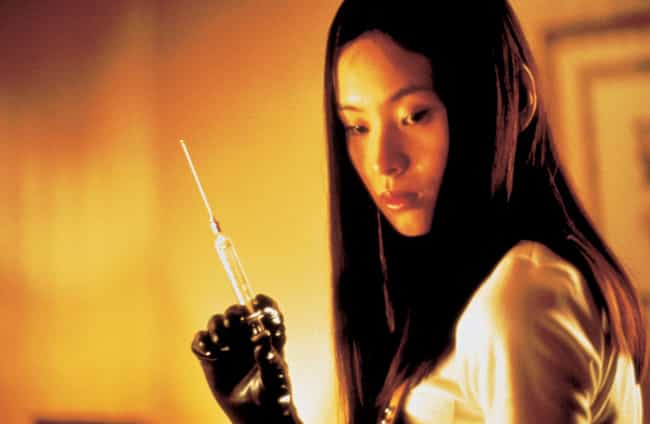 Asami (Eihi Shiina) is able to hide her inner psychopath long enough for men to find her irresistible. Once she has their adoration, she spirals into all-consuming obsession, needing them to love her and only her.
Asami gleefully paralyzes and torments the paramours she believes scorn her.

Is she a fright?
see more on Asami Yamazaki