Hiking

The Most Treacherous Hikes in the United States

Gain rarely comes without pain, and higher rewards often imply higher risks. Hiking is no exception from these rules, as some of the most cherished views lie at the end of the most intimidating trails. Luckily for travelers who love to have their nerves tickled, the United States offers plenty of scary hikes.
From unexpected floods to extreme temperatures, avalanches, and wild animals, Mother Nature spares no effort to make explorers work for her most precious gems. Unhindered by her warnings, thousands of travelers depart on some of the most strenuous hikes in America in search of adventures and adrenaline. Sadly, not all of them come back.
Some 35 people a year die hiking, according to the National Park Service (NPS), and almost 1,000 get injured. While unfortunate incidents can happen almost anywhere, embarking on certain trips without proper knowledge and preparation is simply asking for trouble.
These are the most dangerous US hikes, which will take your breath away, thanks to both the stunning views and the hazards hidden along the way.
back to page 1
The Maze, in Utah's Canyonlands National Park, Is a Real Labyrinth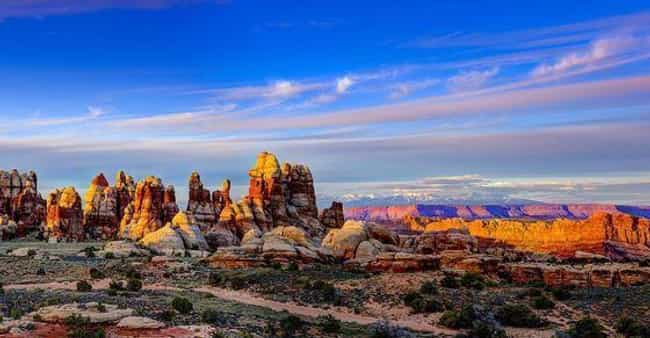 If you are not particularly map-savvy, you might want to steer clear of this trip. Even well-prepared visitors easily get lost among the Maze's interconnected canyons and numerous dead ends. Asking Siri for directions is not an option, as even satellite phone connection is not stable in the area.
Of course, park rangers are always ready to come to your rescue, but it might take them three days to find you. Think you can handle three days without any water, save for what you are carrying and 110-degree heat with no shade in sight?
Surprisingly, no hikers have perished on this trail so far, likely due to the fact that very few actually dare to venture out. Only 2,000 visitors come to the Maze every year (in comparison, the park's popular Island in the Sky sees over 100 times more guests), and most of the guests travel by car, rather than on foot.
Colorado's Maroon Bells Trail, AKA "The Deadly Bells"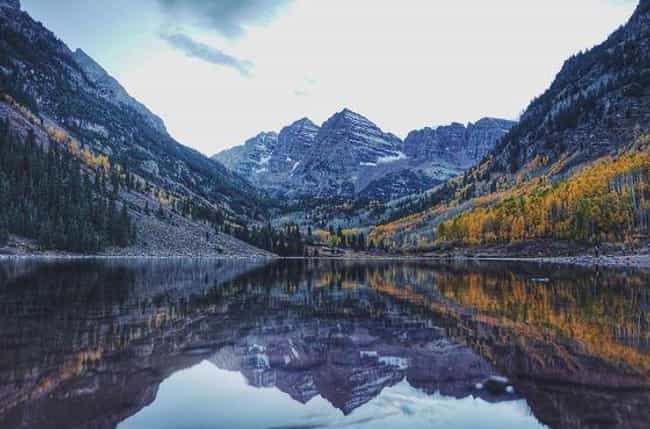 The twin peaks of Maroon Bells are officially recognized as the most photographed mountains on the continent. Yet to get that cherished shot, you have to earn it. Once you get to above 11,000 feet, you'll find yourself dealing with steep slopes, snowfields, and unstable terrain, often in weather that is far from pleasant.
Though thousands of climbers survive the hike every year, the twins' nickname, "The Deadly Bells," is not unearned. In the 1960s, a number of climbers met their fate on the peaks.
Abrams Falls, in the Great Smoky Mountains, Will Show You a REAL Rainy Day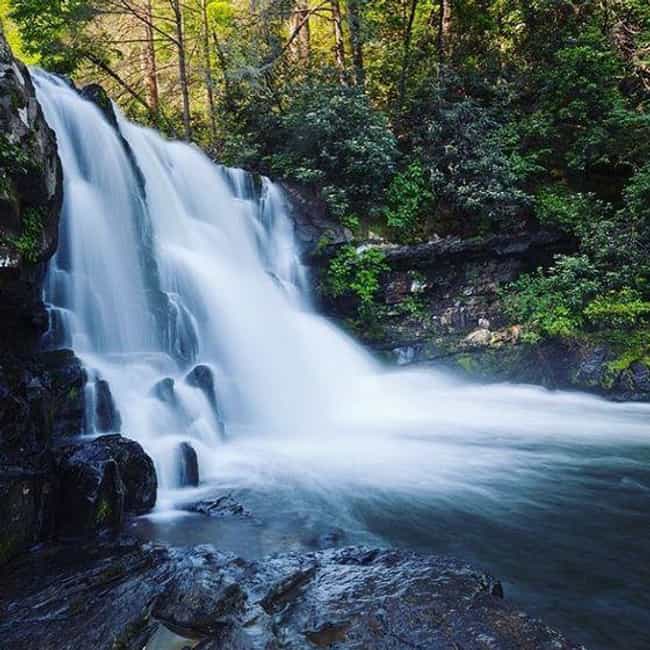 A 2.5-mile hike might seem a piece of cake to an experienced hiker, but don't get cocky. Some 29 people have lost their lives on this trail since 1971, most of them due to drowning.
Great Smoky Mountains National Park is a real rainy spot. Some peaks see over 85 inches of rainfall, and the storms often lead to dangerous unexpected floods. Another hazard lies at the bottom of the park's swimming holes, where swift currents have ended the lives of even experienced swimmers.
Glacier National Park's Huckleberry Mountain Brings All the Bears to the Yard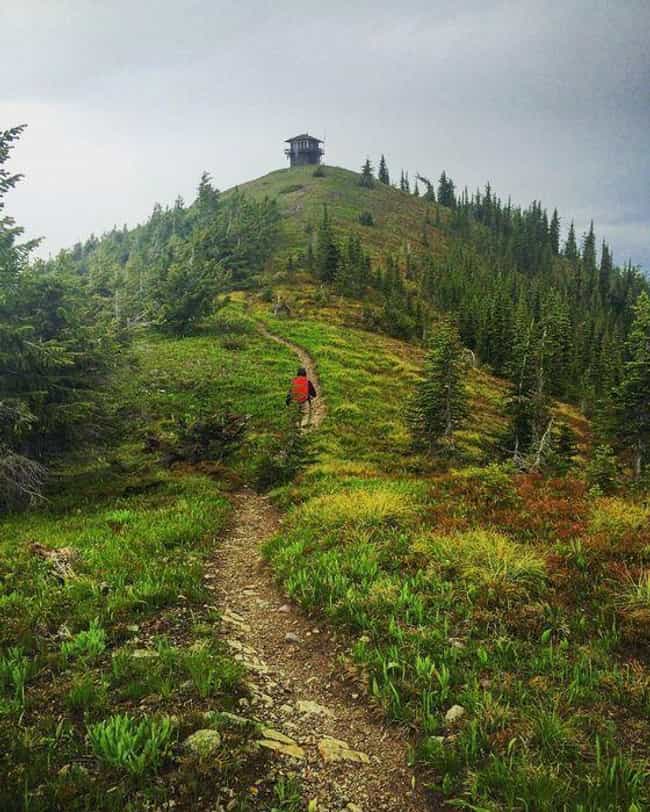 Boasting the highest bear density in the contiguous US, Glacier National Park offers hikers numerous possibilities to encounter a grizzly, if you're into that sort of thing.
During huckleberry season (summer and fall), the mountain, which owes its name to the berry, attracts tons of bears, which are not particularly known for their friendliness. These animals have ended the lives of 10 people within the last half a century, and there is at least one attack each year.