VOTE
13 Moments in The Darkness That Could Actually Scare You

620 votes
529 voters
6.2k views
13 items
List Rules Vote up the scariest moments from The Darkness trailer
Based on the trailer alone, The Darkness promises to be one scary movie. The plot involves Michael, a boy who collects a set of five stones while on vacation with his family at the Grand Canyon, and takes them home with him. Legend has it these artifacts house the spirits of some ancient, sinister entity — a story that proves true when strange and disturbing incidents begin to plague the household.
Thanks to the terrifying trailer, we already know The Darkness will include some menacing-looking paintings, wolves outside and inside the house, a mysterious tar-like substance, and invisible spirits. (Definitely not things you want to crawl into bed with at the end of a long day.) Then there are the walls that spontaneously burst into flames and a bathtub scene that will make you afraid of bathing along for a good long while.
If you think you can handle it, this list takes a chilling look at some of the scariest moments from
The Darkness
trailer. Are you brave enough to see the whole film?
Kid in a Tent, Listening to Rock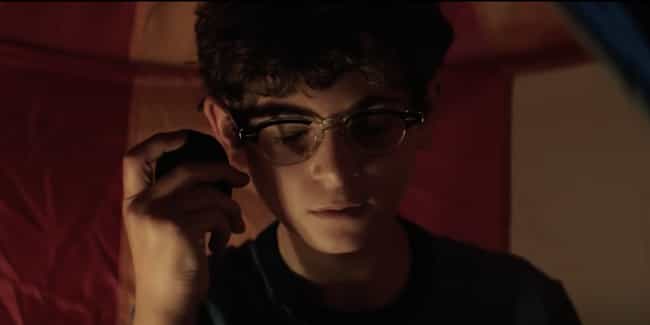 Boys in tents should give most horror movie fans pause, given the iconic scene in
The Sixth Sense
where little Hayley Joel Osmet gets terrorized by a vomiting ghost (who, of course, turns out to actually be in need of the boy's help). Still, the creep factor is real. Watching Michael listen intently to one of the five stones he took from the cave shows how easily this entity can crawl its way into Michael's mind.

Agree or disagree?
Dark Cave, Dark Paintings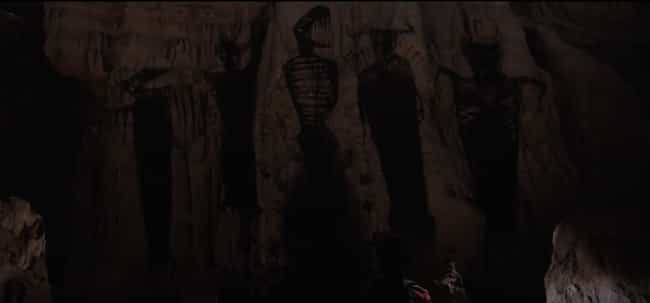 Caves are poorly lit, claustrophobic, damp, and potentially crawling with creepy critters
—
not to mention malicious spirits (like the ones in these rather wicked wall paintings), hinting at the dangers to come. Good things are not going to happen in that cave.

Agree or disagree?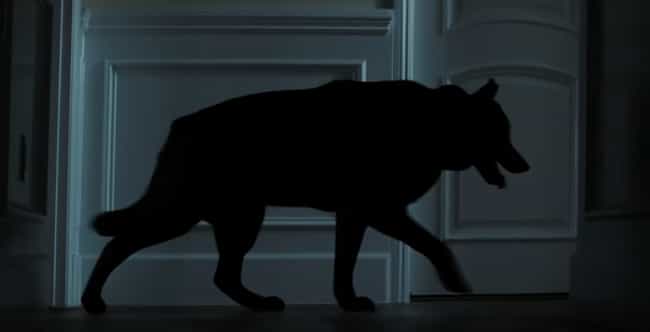 He's big. He's bad. He's wild. And he's in the house. Or at least his shadow has made it into the family's home, which means the wolf will blend with the other shadows around him. Which of course means: he could be anywhere...

Agree or disagree?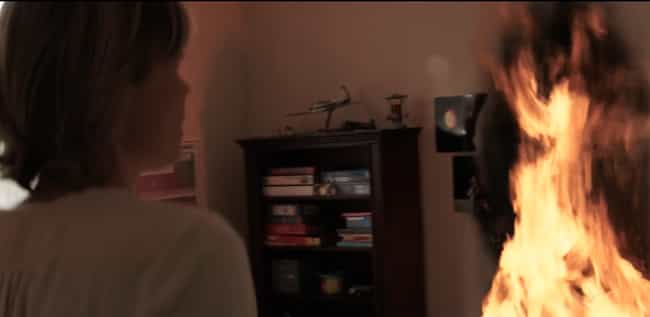 Is there a more terrifying natural element than fire? On it's own, it's capable of causing incredible pain and destruction. Even worse, this fire starts seemingly from nowhere and for no reason. The only cause gleaned from the trailer is that the boy in the film, Michael, is previously seen staring at this exact spot... suggesting that either he or some unconscious force started the fire.

Agree or disagree?