Weird Nature
These Horrifying Animals From Thailand Will Make You Rethink That Beach Vacation

2.3k votes
316 voters
14.4k views
17 items
List Rules Vote up the animals you would not want to encounter in Thailand.
Colorful cities and tropical beaches bring many tourists to Thailand, but horrifying native animals lurk there as well. The Southeast Asian country is home to many poisonous creatures including fish, scorpions, and tons of deadly snakes. To make things worse, some of the scariest Thai animals look completely harmless.
Australia may be famous for its scary inhabitants, but Thailand's jungles hold plenty of danger as well. Thailand's horrifying animals tend to use extremely dangerous venom to defend themselves. The poisons cause intense pain and sometimes even death. Luckily, many of the beasts are shy; you may never encounter one. Before you plan that beach vacation, though, be sure to check for any fatal creatures.
back to page 1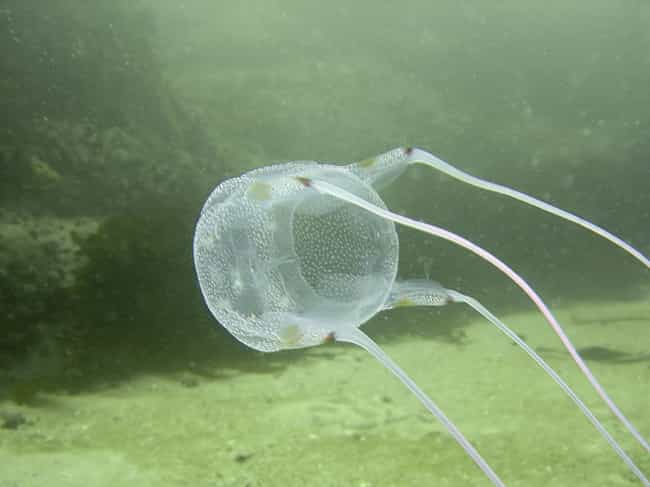 While the waters around Australia are famously known to hold the world's most poisonous jellyfish, the lethal creatures can lurk off the coast of Thailand as well. In fact, they can be found throughout the Indo-Pacific, killing as many as 40 people a year in the Philippines alone. But since attacks aren't always reported, these jellies can be even more deadly than we think. Each has around 15 tentacles that can be up to 10 feet long, complete with about 5,000 stingers.
These stingers trigger a chemical reaction within prey, releasing a venom that attacks the nervous system and heart, sometimes causing shock. Box jellyfish victims have even drowned before making it back to shore due to heart attacks or extreme pain. Even more concerning, this particular fish is blue or clear in color; the victims rarely see the predator approach.

Is this scary?
see more on Box jellyfish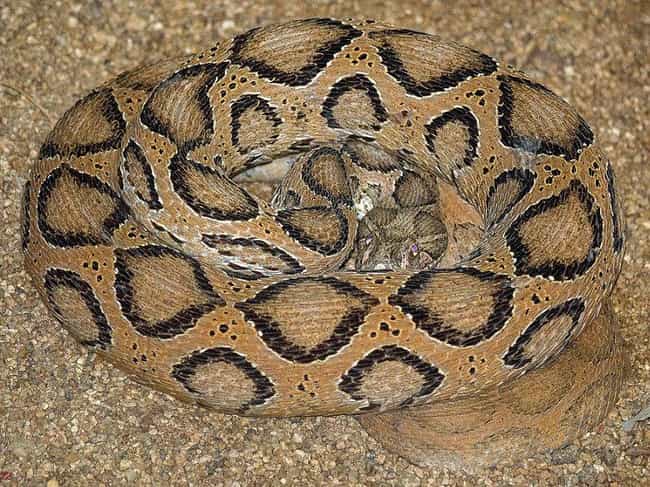 Thailand is also home to Russell's vipers, some of the most deadly snakes in Asia. Their fangs are longer than those of other snakes, and the creatures grow almost six feet long. The viper can strike victims several feet away with incredible speed, but it feeds on small rodents in large fields. The Russell's viper venom acts quickly, causing renal failure, paralysis, or hemorrhaging.
Many victims who survive have kidney problems for the rest of their lives.

Is this scary?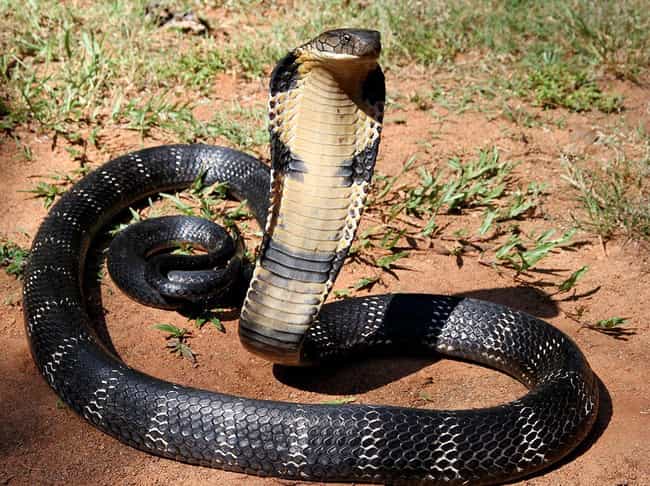 While a snake slithering on the ground might not scare many people, a snake that stands up is scary to almost everyone. Since king cobras can lift a third of their bodies off the ground and grow up to 18 feet long, they can stand and attack simultaneously. The predators are incredibly shy, generally avoiding people. But when threatened, they become very aggressive, flashing their hoods and hissing. The king cobra is the longest venomous snake in the world, but luckily its venom is not the most potent.
Don't lower your guard, though, because the amount of neurotoxins in king cobra venom is staggering. A single bite can kill an elephant or as many as 20 people.

Is this scary?
see more on King Cobra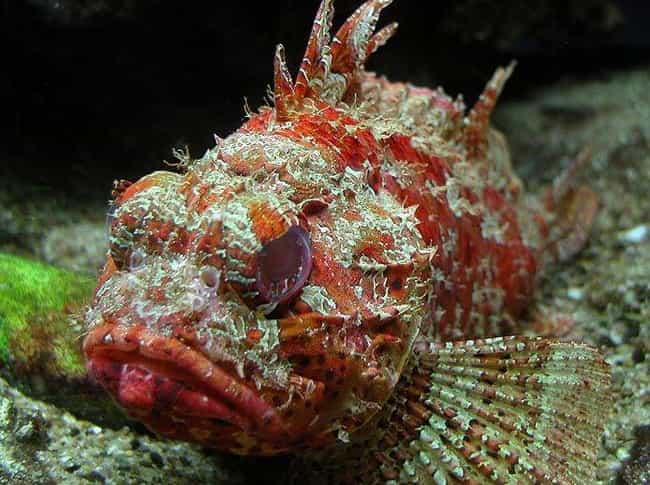 Sometimes called rockfish since they roam among the rocks on the ocean floor, scorpionfish have body markings that allow for easy camouflage. Their spines also contain venom that subdues and kills prey which get swallowed whole. Although the venom isn't often fatal to humans, you might end up in a lot of pain if you brush against one. Numbness, swelling, and bleeding, might occur and medical attention should be sought to avoid possible seizures, vomiting, or breathing difficulties. Scorpionfish can live out of water for 24 hours, so it's probably wise to avoid them if they wash up on the beach.

Is this scary?
see more on Scorpionfish