Nostalgia

Weird, Emotionally Scarring Things You Forgot About In Don Bluth Films

Though Disney ruled most kids' childhoods, another, darker shade of animation appeared in the '80s and '90s: the work of Don Bluth. Anybody who watched The Land Before Time or An American Tail likely remembers unsettling moments from Don Bluth films. Bluth's films offered storylines and themes atypical of other animated films; each had an undercurrent of darkness not usually found in Disney hits. From haunting visions of hell to dark takes on the Romanovs to oddly sexual frogs, Don Bluth's movies left a lasting impression on everyone who watched them.
Don Bluth's penchant for creepy cartoons likely stems from a desire to remove himself from the overly cutesy and safe nature of most children's films. He got his first big break with Disney, but soon left to pursue his own work. Don Bluth's films can freak out viewers, and each one adds an eerie flair to his oeuvre. But all those weird, unsettling moments are part of what people love about his films - they stand out from other animated movies.
Despite being a children's film, All Dogs Go to Heaven broaches a few mature topics, including death and the afterlife. Though the title sounds comforting, the movie depicts pretty horrific moments throughout the story. But none compare to the scene in which Charlie dreams of the afterlife awaiting him if he continues to live immorally. He sees the requisite fire and lava and also encounters fire-breathing dragons and winged demons. Thankfully, this dream influences Charlie to reform his behavior.
Horrifying as it is, the version that appears in the movie is trimmed down from the original, which was deemed too scary for the film's intended audience.
Actors: Loni Anderson, Dom DeLuise, Vic Tayback, Charles Nelson Reilly, Melba Moore, + more
Initial Release: 1989
Rated: G (USA)
Also Ranked
#76 on The Best Animated Films Ever
#78 on The Scariest Animal Movies Ever Made
#10 on Movies Turning 30 in 2019
#31 on The Best Movies of 1989
see more on All Dogs Go to Heaven
Many people of a certain age hold fond memories of The Land Before Time - or at least of the lighthearted sequels. In the original The Land Before Time, an earthquake drives a group of young dinosaurs away from their families, leaving them on their own. The scene in which Littlefoot finds his mother, wounded and barely clinging to life after a Sharptooth attack, takes the tragedy to another level. Too weak to get up, she tells Littlefoot she'll always be with him.
Unlike many deaths in classic Disney films, Littlefoot's mother passes onscreen, providing a heartbreaking lesson to both Littlefoot and the legions of children who watched the movie.
Actors: Diana Ross, Frank Welker, Judith Barsi, Pat Hingle, Helen Shaver, + more
Initial Release: 1988
Rated: G (USA)
Also Ranked
#47 on The Best Animated Films Ever
#67 on The Top Tearjerker Movies That Make Men Cry
#7 on Animated Movies That Make You Cry the Most
#12 on The Best Movies of 1988
see more on The Land Before Time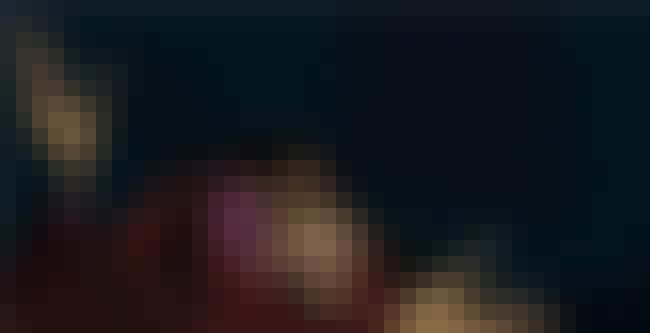 Anastasia's playful take on the disappearance of the Romanov daughter delivers plenty of fun, alongside bizarre scenes of body horror. Though the film's fictionalized version of Grigori Rasputin echoes his real-life counterpart, the animated character has a much deeper interest in the dark arts. He's also a sort of zombie whose body parts fall off.
Strangely, this movie offers a lighter version of the story. Producers felt the true-life story was too dark for the film, and instead took a more uplifting and Disney-fied approach to the Romanovs' downfall.
Actors: Kirsten Dunst, Meg Ryan, Kelsey Grammer, Lacey Chabert, Christopher Lloyd, + more
Initial Release: 1997
Rated: 0+ (RU), G (USA)
Also Ranked
#83 on The Best Musical Movies of All Time
#61 on Musical Movies With the Best Songs
#50 on Animated Movies That Make You Cry the Most
#47 on The Best Movies of 1997
see more on Anastasia
It's easy to understand why the Great Owl is so frightening in The Secret of NIMH, considering that the film's protagonists are rodents. But a huge difference exists between an everyday predator and an everlasting nightmare. The Secret of NIMH was Don Bluth's first feature-length film after leaving Disney; in it, he pioneered many of the animation techniques that set his studio apart.
In addition to rotoscoping, Bluth also used backlighting, in which light shines through colored gels, to create the Great Owl's uniquely horrifying visage. Backlighting gives the creature its glowing red eyes and aura, haunting the nightmares of every child who watched the film.
Actors: Shannen Doherty, Wil Wheaton, Derek Jacobi, Dom DeLuise, John Carradine, + more
Initial Release: 1982
Rated: G (USA)
Also Ranked
#99 on The Best Animated Films Ever
#33 on Animated Movies That Make You Cry the Most
#18 on The Best Movies of 1982
#10 on The Best Classic Kids Movies That Are Kind of Dark
see more on The Secret of NIMH