Graveyard Shift
17 Creepy Fictional Cannibals You'll Be Super Happy Aren't Real

595 votes
197 voters
20.8k views
17 items
List Rules Vote up the creepiest cannibals you're least likely to invite to a potluck.
TV, movies, comics, and novels are full of scary fictional cannibals. Some have a refined palate, like iconic man-eater Dr. Hannibal Lecter, while others may have only just begun their culinary journey into the consumption of human flesh thanks to an apocalyptic event that's rendered other food sources obsolete.
Most cannibals in fiction tend to be fairly extreme, possessed by a bizarre hunger that cannot be satisfied by ordinary means. Lucky for us, they're just characters; don't expect Leatherface to drop by your house anytime soon asking to borrow a pound of flesh. Of course, some of these famous, creepy fictional cannibals are based on real cannibals in history, so don't get too comfy.
This list touches upon cannibal characters who enjoy making elaborate meals, and others who prefer chomping right off the bone. Some are families who have been digging on man flesh for decades, others are loners who recently developed a taste for their own kind.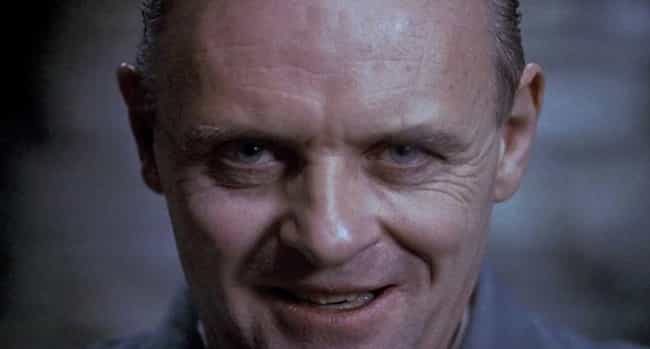 Hannibal Lecter is arguably the most famous fictional cannibal. Hell, his name even rhymes with what he is. Hannibal originally appeared in the 1981 novel Red Dragon, by Thomas Harris, the first in a series of books about Lecter and FBI agents Will Graham and Clarice Starling.
As a young boy in Lithuania, Lecter lived through the murder of his sister, which set him on a dark path. He later became a well-respected forensic psychiatrist, and a cannibalistic serial killer who cooked elaborate, gourmet meals with his victims. Unlike most serial killers, Lecter does not choose victims based on gender or race. Instead, he eats those who are rude, or offend his intellectual sensibilities.
Lecter is quite sophisticated and refined, and very intelligent, which only makes him scarier. He has been portrayed in several film and TV adaptations of Harris' novels, most notably by Anthony Hopkins in the Academy Award winning film Silence of the Lambs (1991) and Danish actor Mads Mikkelsen in NBC's Hannibal.
Oh, and Harris based Lecter on a real person, a surgeon he met at a prison in Mexico.

Agree or disagree?
see more on Hannibal Lecter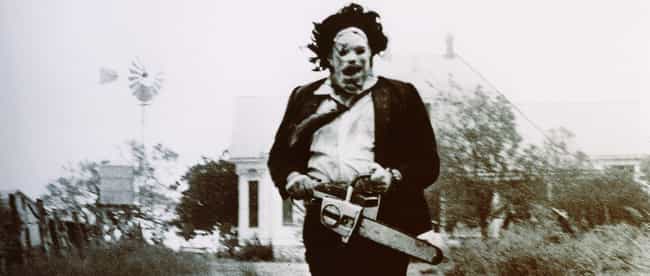 Leatherface is the iconic villain of The Texas Chainsaw Massacre and its assorted sequels and remakes. He likes to chase victims around with a chainsaw (which you probably guessed) and, once he catches them, skins them and makes masks out of their flesh. Not one to waste materials, Leatherface (and his creepy family) eat the meat of those they kill, and use their skin and bones to make furniture and other pieces of home decor.
Leatherface isn't real, but he is, in part, based on Ed Gein. Gein murdered at least two women and also dug up the corpses of women he believed were similar to his deceased mother, in the interest of making a skin suit he could wear while acting like her. Like the fictional Leatherface, Gein made objects out of his victims and the corpses he stole. Gein was also the inspiration for Norman Bates, the villain of Psycho, and Silence of the Lambs serial killer Buffalo Bill.
If you want to feel really uncomfortable, check out this partial list of items found at Gein's house when he was arrested for decapitating a local store owner:
Whole human bones and fragments
Wastebasket made of human skin
Human skin covering several chair seats
Skulls on his bedposts
Female skulls, some with the tops sawn off
Bowls made from human skulls
A corset made from a female torso skinned from shoulders to waist
Leggings made from human leg skin
Masks made from the skin from female heads
Bernice Worden's entire head in a burlap sack
Nine vulvae in a shoe box
A belt made from female human nipples
Four noses
A lampshade made from the skin of a human face

Agree or disagree?
see more on Leatherface
Sweeney Todd and Mrs. Lovett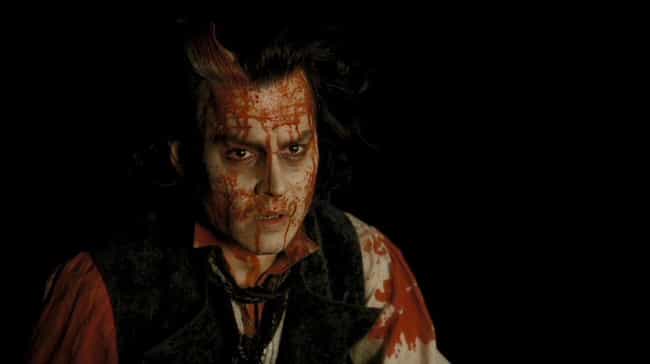 Sweeney Todd, a character from the Victorian era, was a barber who owned a shop on Fleet Street, in London. Mrs. Lovett owned the pie shop next door. Todd's victims were his customers. He slit their throat with his straight razor then pulled a lever, which opened a trap door underneath the barbershop chair. His victims fell out of the chairs and into the basement, where Mrs. Lovett baked them into pies.
This demonic pair appears in numerous iterations, perhaps most famously in Stephen Sondheim and Hugh Wheeler's 1979 musical, Sweeney Todd: The Demon Barber of Fleet Street. In 2007, a film version of the musical, directed by Tim Burton and starring Johnny Depp and Helena Bonham Carter, was released.
Technically, there two weren't cannibals, because they didn't eat the meat. But they turned others into cannibals without their knowledge, which seems just as bad, if not worse.
Agree or disagree?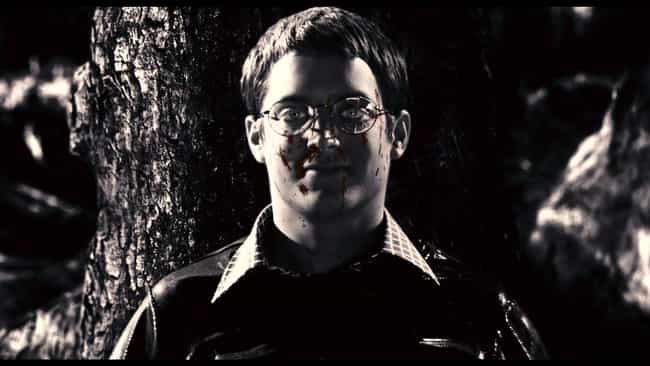 Portrayed by Elijah Wood in the 2005 film adaptation, Kevin is a Sin City serial killer with a taste for human flesh. He never speaks and, despite being a slight, bespectacled figure in a Charlie Brown-style sweater, is a nimble and excellent fighter. Kevin finds an ally in Cardinal Roark, and makes his home on the abandoned Roark farm. He uses the basement to imprison his victims, most of them sex workers from Old Town.
Kevin tortures his victims and, after killing them, eats the meat off their bones and mounts their heads to the wall, the way a hunter would a deer. He gives scraps and bones to his pet wolf. Kevin finds a nemesis in antihero Marv, who is on Kevin's trail after he is framed for the murder of a young woman, who told him that Kevin made her watch as he ate her hand.

Agree or disagree?
see more on Kevin