Graveyard Shift
Shhhhhhhh! Super Scary Haunted Libraries From Around The World

1.1k votes
275 voters
15.5k views
15 items
List Rules Vote up the creepiest stories of spooky libraries.
All libraries are mysterious places. Nooks and crannies filled with ancient and obscure books abound. Hidden alcoves provide cozy places to disappear into a favorite tome. Patrons and staff slip silently in, out, and through the stacks. Such a hushed setting seems perfectly primed for paranormal activity. Libraries may not be as outwardly eerie as abandoned orphanages or old mental institutions, but they're nevertheless frequently said to hold the spirits of the departed.
Scary library stories are passed down through the generations. Rumors of creepy phantasms in haunted libraries can send a chill down the spine of any librarian or reader. Tales of disembodied moans, moving cold spots, and ghostly apparitions are reported from libraries around the world. These library ghost stories just might convince you to risk the late fees rather than drop by to return books late at night.
A Mysterious Figure Appears In Photos Of An English Library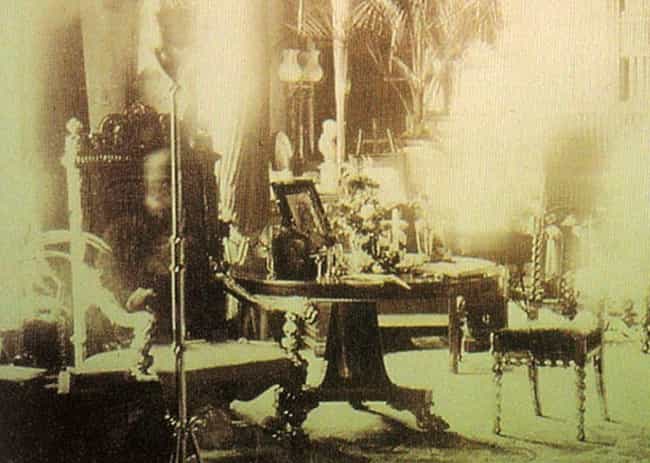 The library at Combermere Abbey, near Cheshire, England, is said to be haunted. The ghost is rumored to be Lord Combermere himself, who died in 1891 after being run over by a horse-drawn carriage. After members of the Abbey staff reported possible ghost sightings and other paranormal activity, a photographer set up a camera in the library. The camera's shutter was left open for one hour.
The staff could claim no involvement with the photo-taking, as they were all at Lord Combermere's funeral, which took place four miles from his home. And yet, when the plate was developed, a ghostly image appeared, seated in the Lord's favorite chair.
To the modern eye, the photo may well appear to be a simple double exposure. But many people at the time were convinced that a ghost had been captured on film.

Agree or disagree?
The "Gray Lady" Leaves Traces Of Ghostly Perfume In Willard Library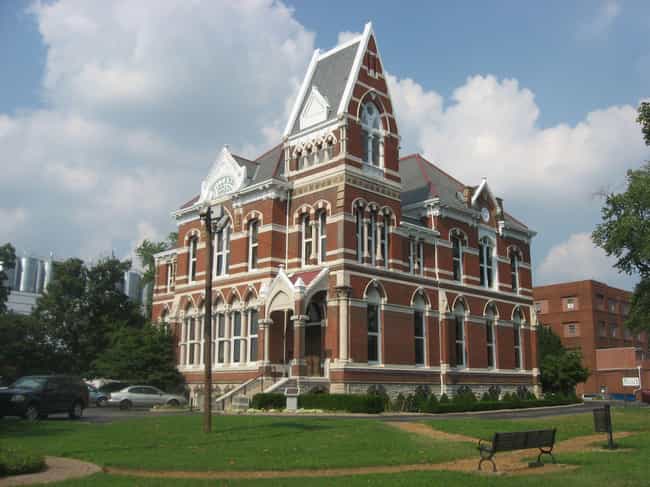 A ghost known as the "Gray Lady" supposedly haunts the Willard Library in Evansville, IN. First observed by a custodian in the 1930s, the Gray Lady has appeared to a number of people over the years. She has been spotted by visiting lecturers from a nearby university, and policemen, who were called in the middle of the night when a security alarm sounded.
Those who have encountered the ghostly figure report a variety of sensations, including hearing strange noises, smelling the scent of perfume, and feeling ghostly touches. They also claim to experience cold spots. Books tend to disappear as well, and the furniture sometimes ends up in unusual places.
No one knows who exactly she is, but every October, the library holds a ghost tour in honor of their Gray Lady.

Agree or disagree?
Temperatures Plummet In A Library Built On Cursed Ground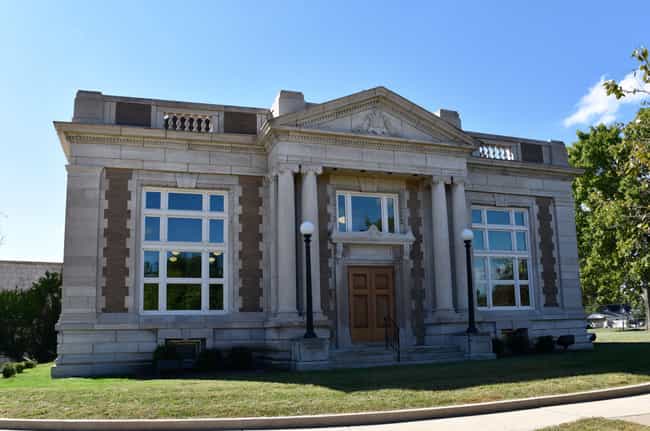 Long before the Peoria Public Library was ever built in Peoria, IL, a house stood on its site. In the 1830s, a Mrs. Gray owned the home, but fell upon hard times and could not pay her mortgage. The bank foreclosed, and she was forced to leave. But before she did, Mrs. Gray is said to have put a curse on the property and anyone who would ever own it. Whether it was her curse or just coincidental bad luck, each subsequent owner experienced a sinking of their fortunes.
The library was built in 1894 on land that was once part of Mrs. Gray's estate. That's when truly creepy things began to happen. Each of the first three library directors suffered mysterious deaths. The original library was torn down in 1966 and replaced with a new structure, but the eerie occurrences continued. Staff have reported hearing ghostly voices calling out their names, and feeling the temperature drop to chilling degrees. Some also claim to have seen the ghostly figure of one of the dead library directors.

Agree or disagree?
The Specter Of A Burned Woman Stalks An Elementary School Library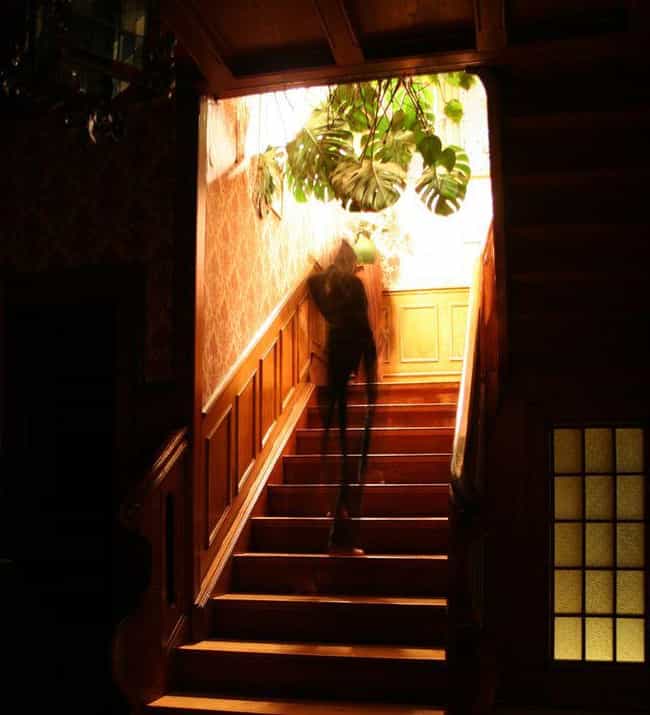 Young students at Nebraska's Bellwood Elementary School must tread carefully as they move through their school day. The library in particular is said to be the scene of regular paranormal activity, including mysterious cold spots and frightful noises. The specter of a severely burned woman reportedly appears at a window, gazing out in desperation and anger. At night, ghostly figures have been seen roaming up and down the corridors near the library.

Agree or disagree?