Graveyard Shift Shhhhhhhh! Super Scary Haunted Libraries From Around The World

725 votes
183 voters
11.4k views
15 items
List Rules Vote up the creepiest stories of spooky libraries.
All libraries are mysterious places. Nooks and crannies filled with ancient and obscure books abound. Hidden alcoves provide cozy places to disappear into a favorite tome. Patrons and staff slip silently in, out, and through the stacks. Such a hushed setting seems perfectly primed for paranormal activity. Libraries may not be as outwardly eerie as abandoned orphanages or old mental institutions, but they're nevertheless frequently said to hold the spirits of the departed.
Scary library stories are passed down through the generations. Rumors of creepy phantasms in haunted libraries can send a chill down the spine of any librarian or reader. Tales of disembodied moans, moving cold spots, and ghostly apparitions are reported from libraries around the world. These library ghost stories just might convince you to risk the late fees rather than drop by to return books late at night.
A Mysterious Figure Appears In Photos Of An English Library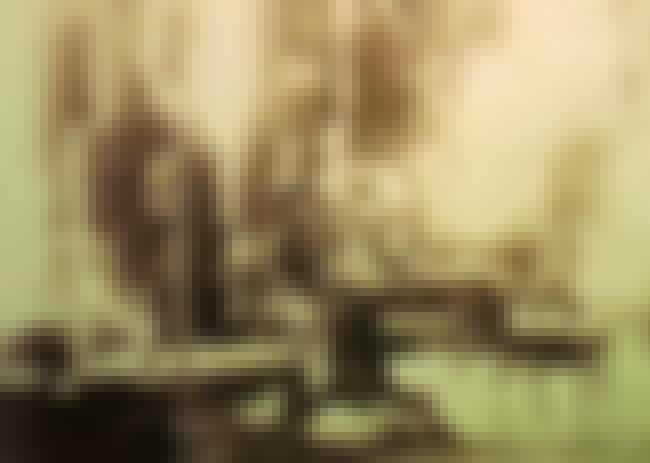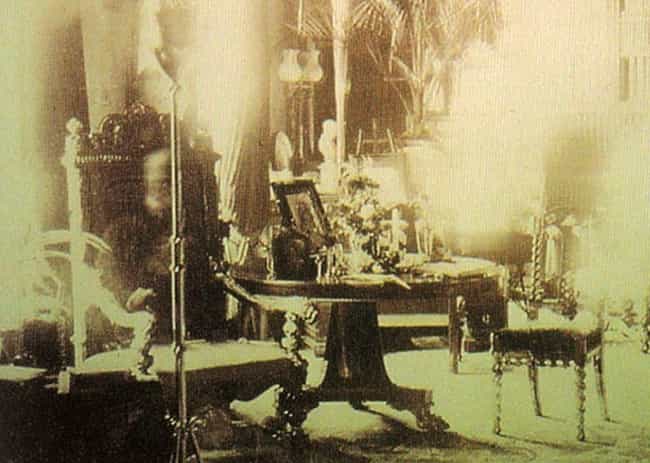 The library at Combermere Abbey, near Cheshire, England, is said to be haunted. The ghost is rumored to be Lord Combermere himself, who died in 1891 after being run over by a horse-drawn carriage. After members of the Abbey staff reported possible ghost sightings and other paranormal activity, a photographer set up a camera in the library. The camera's shutter was left open for one hour.
The staff could claim no involvement with the photo-taking, as they were all at Lord Combermere's funeral, which took place four miles from his home. And yet, when the plate was developed, a ghostly image appeared, seated in the Lord's favorite chair.
To the modern eye, the photo may well appear to be a simple double exposure. But many people at the time were convinced that a ghost had been captured on film.

Agree or disagree?
A Ghost Asks For Chocolate At A Campus Library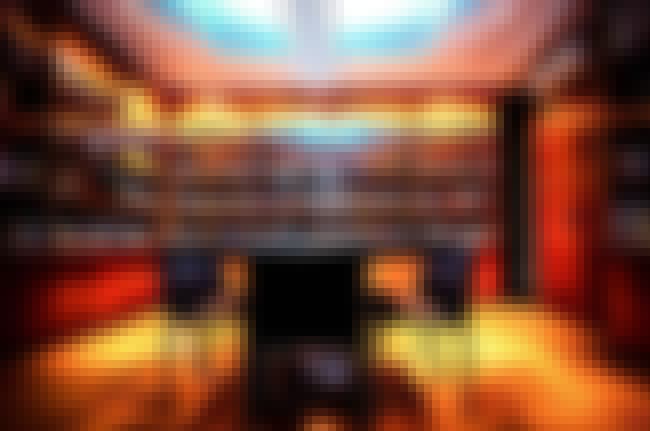 A university in Manila apparently has a haunted library. According to one story, a female student sat down at a table to read the daily newspaper. She brought a chocolate bar for a snack, and was nibbling on it when a young man approached her. He asked what was it she was eating. She responded, "Chocolate. Do you want some?" He didn't answer, and left - by passing through the solid wood table.

Agree or disagree?
Temperatures Plummet In A Library Built On Cursed Ground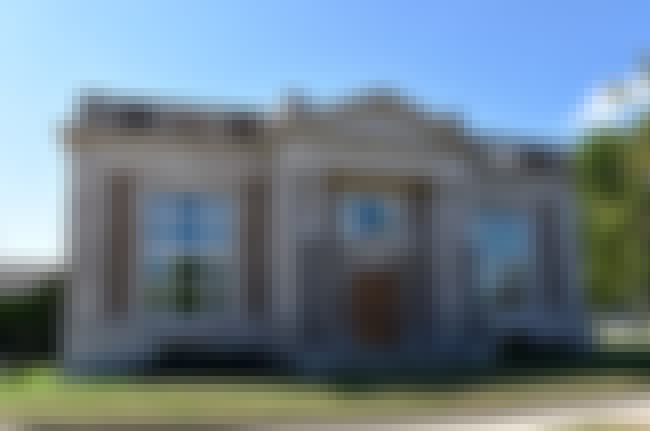 Long before the Peoria Public Library was ever built in Peoria, IL, a house stood on its site. In the 1830s, a Mrs. Gray owned the home, but fell upon hard times and could not pay her mortgage. The bank foreclosed, and she was forced to leave. But before she did, Mrs. Gray is said to have put a curse on the property and anyone who would ever own it. Whether it was her curse or just coincidental bad luck, each subsequent owner experienced a sinking of their fortunes.
The library was built in 1894 on land that was once part of Mrs. Gray's estate. That's when truly creepy things began to happen. Each of the first three library directors suffered mysterious deaths. The original library was torn down in 1966 and replaced with a new structure, but the eerie occurrences continued. Staff have reported hearing ghostly voices calling out their names, and feeling the temperature drop to chilling degrees. Some also claim to have seen the ghostly figure of one of the dead library directors.

Agree or disagree?
A Librarian Haunts The South African Library Where He Committed Suicide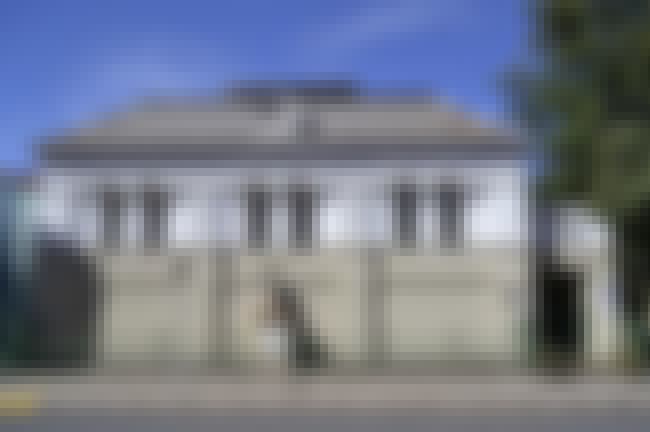 The Africana Library in Kimberly, South Africa, is said to be haunted by the spirit of a man who once worked there. The library was built in 1882, but it wasn't until the early 1900s that the city was able to hire a credentialed librarian. His name was Bertrand Dyer, and while he was qualified for the prestigious position, he soon began to engage in a type of fraud. He would place orders for books, but inflate the price list presented to the city for payment. Dyer pocketed the extra cash.
But his scam was discovered, and Dyer was so ashamed that he decided to commit suicide. He took cyanide, but it did not have the immediate desired effect. He suffered in great pain for three days before succumbing in the library where he worked.
The library is now a museum, and visitors have reported seeing the ghost of a man in Edwardian attire, floating up and down the halls of the building. Some have observed him rearranging books on their shelves. Others claim that if they are having trouble locating a particular book, Dyer will help out by knocking it off the shelf.
Agree or disagree?