Graveyard Shift
12 Insanely Disturbing Hieronymus Bosch Paintings That Will Overload Your Mind
If you're looking for a gift for someone you hope never sleeps again, look no further. When it comes to creepy art, Hieronymus Bosch is king. His portraits of hell are unrivaled, with a series of interlinking details that can make your flesh crawl and stomach flip. There is little known about the Netherlandish painter from the 16th century, so not very much background information on the paintings is available. But, as a whole, they speak volumes about Bosch's terrifying imagination. Only about 25 paintings and 8 drawings are definitely attributable to him, but his fantastical and demonic imagery are so vivid that it was more than enough to earn Hieronymous Bosch a place in art history.
There are weird paintings and then there are disturbing paintings. While Bosch's subject matter - often dealing with sin, hell, and death - is inherently unnerving, the painter goes above and beyond to land him in the "clearly disturbing" category. Bosch's exquisite attention to detail gives him a unique, surrealist feel, and his demonic preoccupations make you wish we knew more about this talented (if twisted) artist.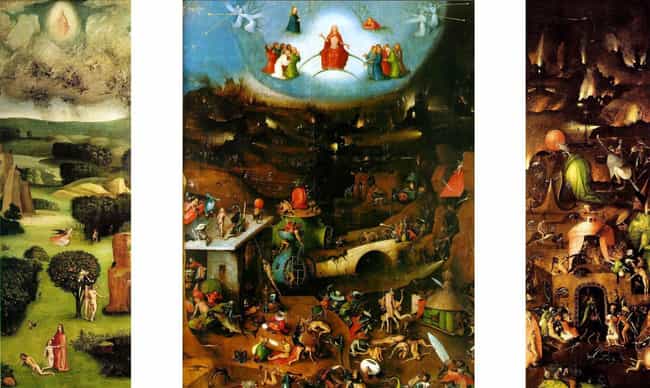 Another smorgasbord of horror, this painting was first mentioned in the 1659 inventory of Archduke Leopold Wilhelm of Austria's collection. Honestly, you could go over it with a magnifying glass and just get more and more disturbed. Keep eye out for the tiny figure being force-fed alcohol by scaly demons and the human carcasses hanging in the hut. Or maybe it's the bound figure being carried on a stick while pierced by an arrow that's the most disturbing. Or the reptile mutants punishing humans. Really, there's a lot to choose from.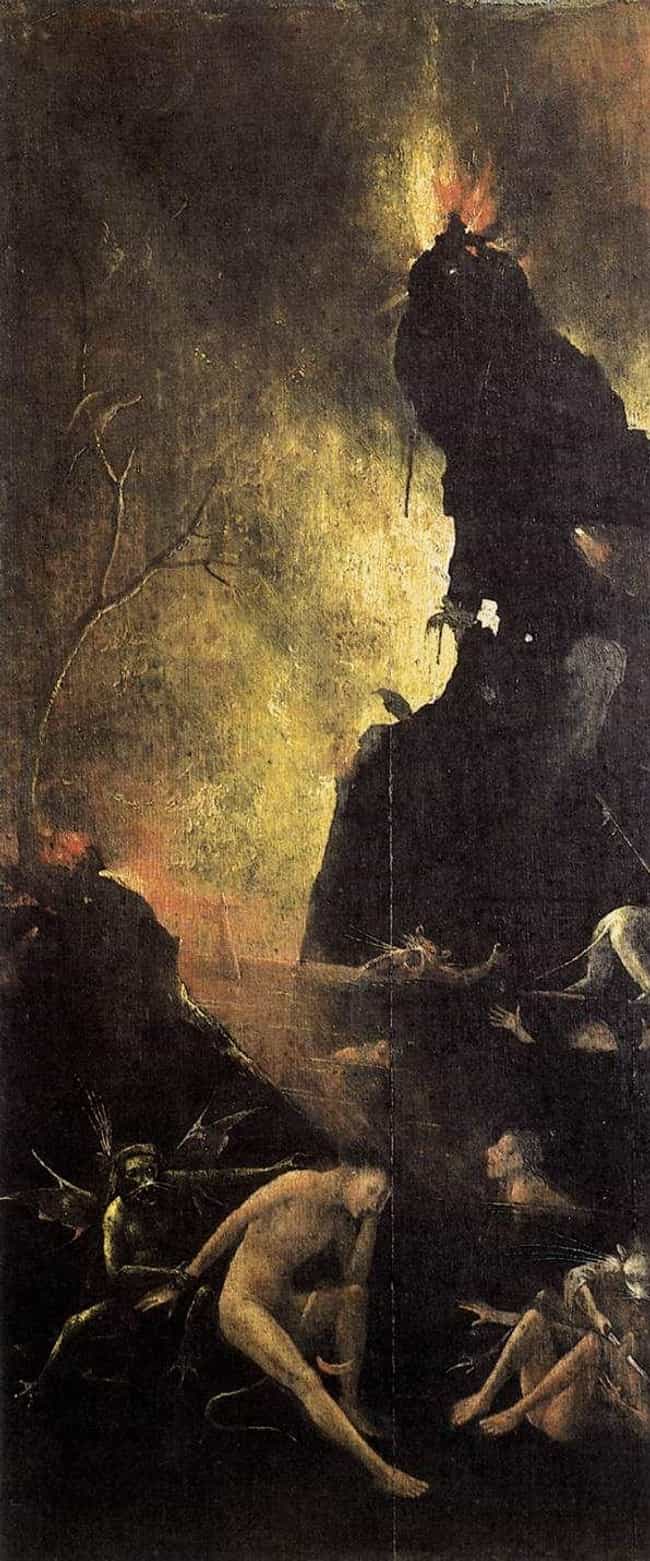 Hell does exactly what it says on the tin. Whereas a lot of Bosch's work is in clear, bright colors, these murky, fire-y red and oranges gives it a more ominous overtone. Despite the dark colors, the demon in the lower left-hand corner is still stark, while the lower right-hand corner seems to show a blurry form of torture which leaves your imagination plenty of room to fill in the worst. Finally, the humans and creatures in the background water give an unsettling vision of punishment in action.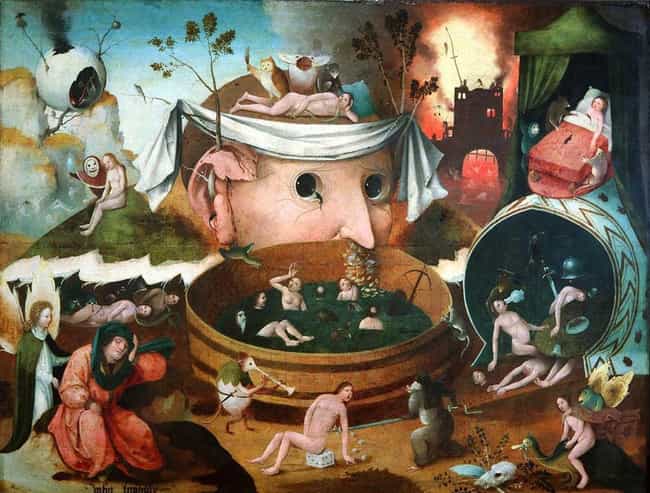 Yes, some of the small details in this are pretty disturbing. The naked woman being blown at through an animal's beak and looking not pleased about it, the owl with a woman on a rope. But take a step back. All those people in the wooden barrel Jacuzzi? It's filled with snot. Snot.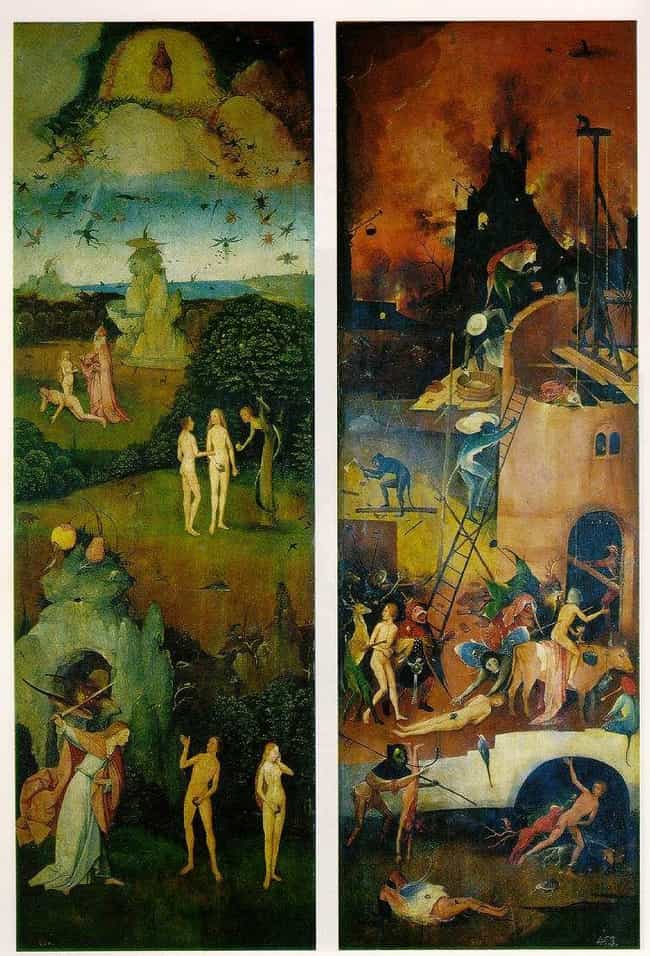 Another hellscape from Bosch, but that doesn't mean he's run out of horrific ideas. It features an ominous monkey yielding an ax and the carcass of a person hung upside-down bleeding onto a person below, just to name a couple highlights. But here, the juxtaposition with Paradise on the left makes it all the more creepy. We see the story of Adam and Eve and what could have been in the Garden of Eden. And the consequences of damnation look all the worse set against the lush paradise.