Music
All About The Disgraced Con Artist Who Discovered *NSYNC And The Backstreet Boys

If you were a child of the '90s, you likely defined yourself in part through your boy band fandom. Were you into Backstreet Boys songs, or were you more of an *NSYNC fan? Or maybe you repped one of the lesser-known but still incredibly successful groups, like LFO or O-Town. On the surface, these boy bands had nothing in common. But in reality, they were all the work of one man: Lou Pearlman.
Who is Lou Pearlman? A blimp mogul-turned-boy band Svengali, Lou Pearlman and boy bands have a checkered history. Scary Lou Pearlman stories tell how he bilked the Backstreet Boys out of millions, and the saga of Lou Pearlman and *NSYNC and other boy bands includes alleged child molestation and more money theft. And those are just the boy band tales. Outside of the entertainment industry, Pearlman was a shady businessman who specialized in Ponzi schemes.
Pearlman died behind bars on August 19, 2016, but the stories of his truly awful exploits live on.
He Swindled People Out Of $317 Million In A Ponzi Scheme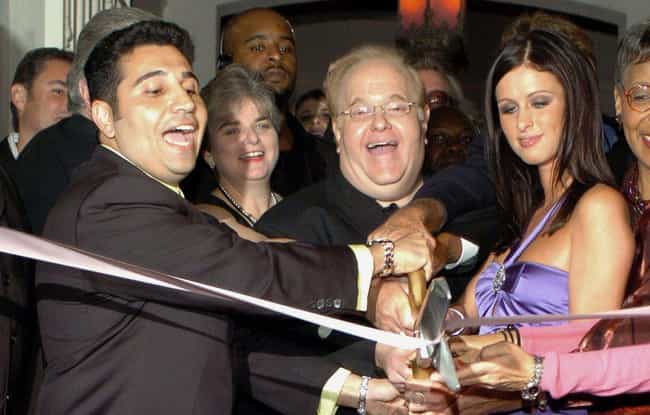 From 1990 to the early 2000s, Pearlman allegedly stole $317 million (up to $500 million) from 2,000 different people – including the elderly.
Ponzi schemes involve paying new investors with cash from the old, and Pearlman took out loan after loan and continued to steal money. Needless to say, the crime caught up with him. Pearlman fled authorities, but was caught in Fiji in June 2007 and imprisoned.
He Allegedly Molested His Protégés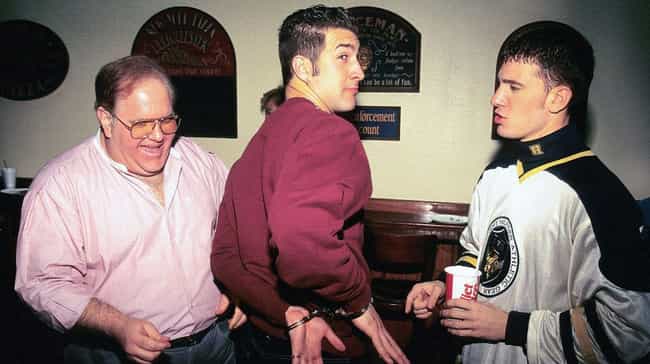 Pearlman was credited with the rise of super-famous boy bands like *NSYNC and Backstreet Boys. But he also allegedly took advantage of the young boys he worked with. A 2007 Vanity Fair article quoted Pearlman's former assistant as saying, "I would absolutely say the guy was a sexual predator. All the talent knew what Lou's game was. If they say no, they're lying to you."
The late Rich Cronin of LFO described interacting with Pearlman:
"He goes, 'You could be a star... take off your shirt.' Then he's like, 'Turn around.' He's massaging my shoulders and he's like, 'You wanna watch Top Gun?'... Eventually he did [try and touch me sexually]... some other dudes went for it. And if you did, he took care of you. He'd buy 'em cars."
Pearlman denied the accusations.
He Invited Boys Over For Sleepovers And Wrestled Nude With Them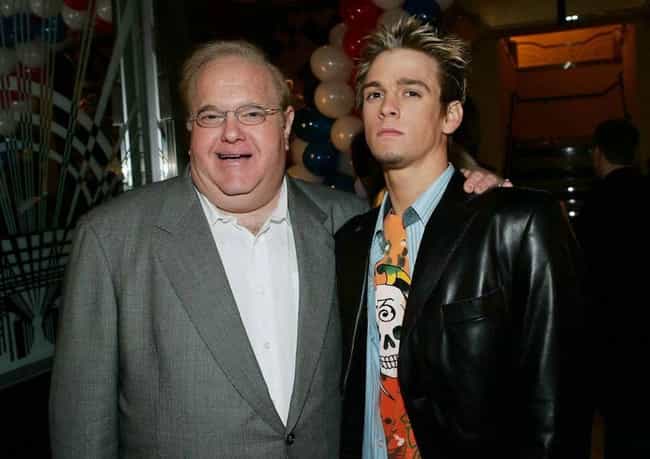 Pearlman became something of a father figure to the singers in his boy bands, and his house became a hangout spot for his protégés.
Tim Christofore, a member of Take 5, recalled Pearlman inviting the group members over for a sleepover one night. The older man showed up at the foot of his bed in nothing but a towel. He then jumped into bed with the boys and wrestled naked with them. On another occasion, Pearlman showed up nude when boys came over the play pool.
Christofore said, "We were like, 'Ooh, Lou, that's gross.' What did I know? I was 13."
He Took Minors To Strip Clubs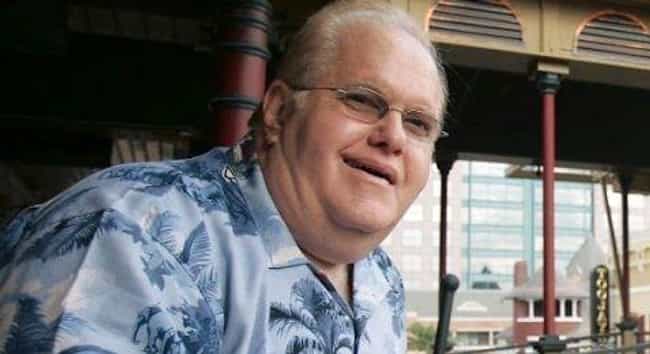 Pearlman reportedly tried to isolate young boys from their parents to get away with highly questionable activity. The mother of one of Pearlman's band members told Vanity Fair:
"Most of the stuff, we learned about only after the group broke up [in 2001]. Lou played this game of trying to alienate the parents. Every time he dropped the boys off, it was 'Don't tell the parents anything.' They pretty much had a pact with him and they kept it."
That included taking these teenage boys to strip clubs without their parents' knowledge and showing them porn.