Culture
Creepy Motels We'd Worry About Spending A Night In

Updated December 17, 2019
28.9k votes
5.1k voters
416.1k views
22 items
There's nothing like a good ole fashioned road trip, complete with a stay at a haunted hotel. Whether you're with friends or family, nothing beats the freedom of the open road. Unfortunately, you have to sleep somewhere, and usually, if you're in the middle of nowhere, your choices are slim. At times it can feel like you're choosing between the Macabre Motel or the Lunatic Lodge. Sometimes you'd be better off sleeping in your car.
If you're doing double nickels on the dime this summer and you see one of the motels on this list, you might just want to keep driving: there's nothing good for anyone at these creepy inns. In fact, you stay at any of them, we can guarantee that you're going to get quite a scare.
Some of the places on this list actually look kind of nice, but they're haunted by legless hobo ghosts that keep residents up at all hours of the night, or they're captivated by rooms so frightening that they have to be locked from the outside. Others have a reputation for being dens of iniquity to the nth degree, and some of the motels just can't seem to keep bugs out of the ceiling. Whatever the case, these scary motels and haunted hotels are sure to have you doing triple research on the next place you plan to lay your head.
Vote for which motel you think would be the scariest to spend the night at, and leave us a comment if you've had any creepy overnight experiences.
The Clown Motel - Tonopah, Nevada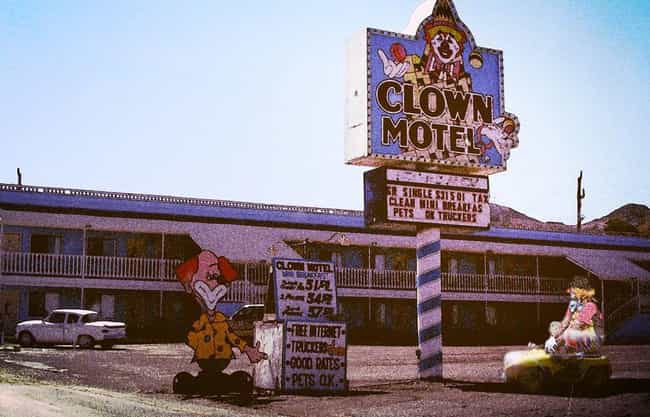 The Clown Motel seems like the perfect storm of nightmare fuel; not only does it have a clown theme, but it's 70 miles from the nearest town (so scream as loud as you can). The Clown Motel shares a parking lot with a cemetery full of gold miners who passed from a plague. Sweet dreams, travelers!
Congress Plaza Hotel - Chicago, Illinois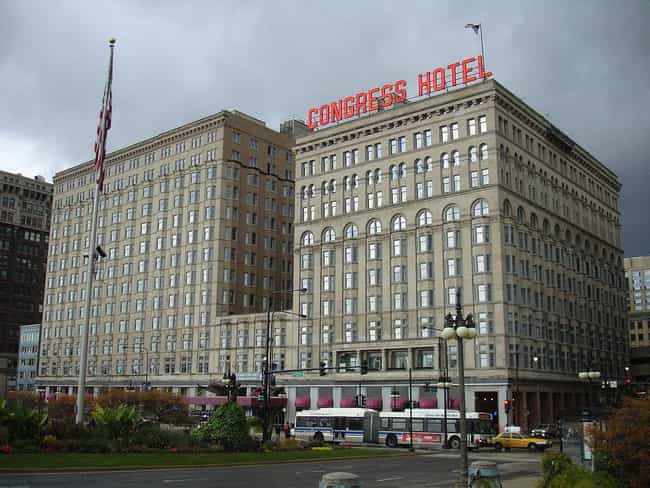 The only reason you would want to stay in the "most haunted hotel in Chicago" is either because you lost a bet, or you're an over-achieving ghost hunter. Supposedly, the ghost of a felled hobo walks the halls panhandling, and a bunch of dismembered limbs can be seen sticking out of the walls.
To top it all off, on the 12th floor there's a room so frightening that the door was fastened shut. If you need us, we'll be finding the furthest place from Chicago on the map and going there.
The Stanley - Estes Park, Colorado

Hey, when you decide to stay in the hotel that was Stephen King's inspiration for The Shining, it's on you if you get terminated by a creepy lady in a bathtub. Just stay out of room 418 and don't be surprised if your pictures have ghosts in them.
Rodeway Inn - Dickinson, North Dakota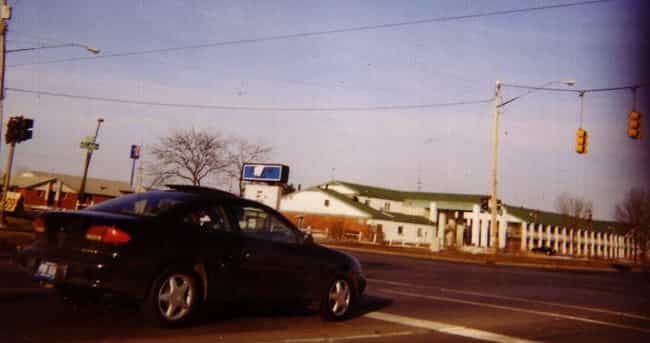 Dubbed "the creepiest motel ever" by a TripAdvisor user, the Rodeway Inn isn't haunted, it's just a stopping point for traveling serial offenders.