Graveyard Shift
Scariest Movies You Weren't Allowed To Watch As A Kid But Did Anyway

April 28, 2020
2k votes
366 voters
7k views
12 items
List Rules Vote up the scariest movies you snuck a viewing of as a kid.
Scary childhood movies come in many different forms. Sometimes, it's just a creepy character who haunts kids, and on other occasions, children's movies are unintentionally frightening. But for the truly brave kids out there, sneaking a glimpse of a real horror movie strictly forbidden by parents was where they got their thrill.
Sleepovers often ended with an older sibling showing a room full of terrified 12-year-olds A Nightmare on Elm Street or Friday the 13th, much to the chagrin of parents the next day. Then, there were the nights when a kid sucked up all of their courage to tiptoe into the living room for a very ill-advised viewing of The Texas Chainsaw Massacre while their unsuspecting guardians sat close by.
It's definitely a rite of passage: Finally exerting free will by sneaking a viewing of the scariest childhood horror movies just to find out what regret really means.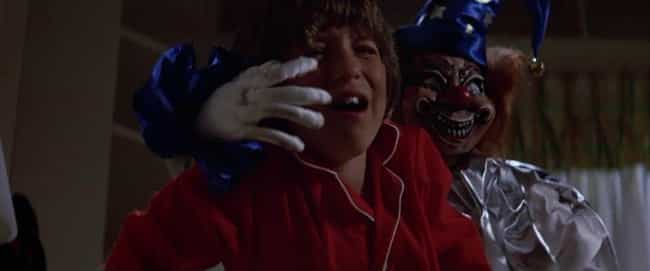 Scariest Scene: In a movie full of terrifying imagery, a young girl snatched by ghosts in the walls, and a house built on a Native American burial ground, somehow one scene stood out among the rest as The Scary Scene. Perhaps it was the introduction of the idea that not even a child's bedroom was safe from their own toys, but the clown going after Robbie Freeling (Oliver Robins) likely inspired a sharp rise in coulrophobia during the 1980s.
How You Watched It: Sneaking into the living room as parents watched it on VHS, unaware that one of their children wasn't in bed.
Actors: Craig T. Nelson, JoBeth Williams, Heather O'Rourke, Zelda Rubinstein, Beatrice Straight, + more
Released: 1982
Directed by: Tobe Hooper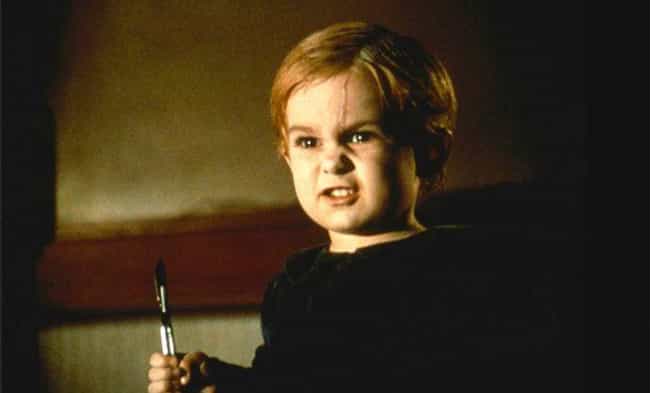 Scariest Scene: After being thoroughly scarred for life seeing a toddler creamed by a semi truck, a guy with brains falling out of his head, and a very wrong cat, one scene in this Stephen King adaptation stood out above the rest. Once a kid saw Gage (Miko Hughes) slash Jud's (Fred Gwynne) Achille's tendon, they never walked past their bed without fear again.
How You Watched It: During an unsupervised evening, this gem came on HBO and the opportunity to create a lifelong fear of toddlers was born.
Actors: Stephen King, Fred Gwynne, Denise Crosby, Susan Blommaert, Miko Hughes, + more
Released: 1989
Directed by: Mary Lambert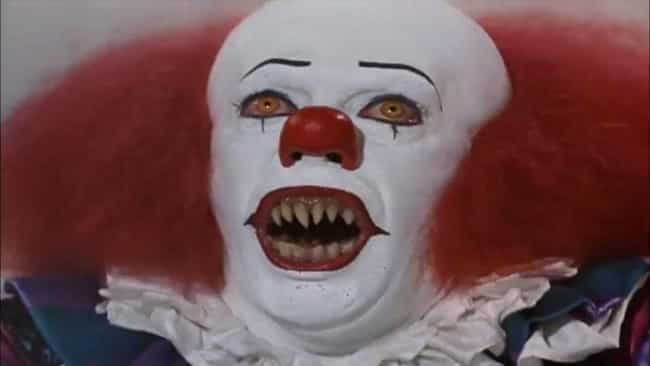 Scariest Scene: True to its Stephen King source material, this miniseries has a lot to be afraid of for kids - and adults. Perhaps the most unnerving, most upsetting scene for children comes when Pennywise (Tim Curry) pulls himself up through a shower drain to go after Eddie (Adam Faraizl). Taking a bath or shower was never the same again. ​​
How You Watched It: Older siblings have a responsibility to trick younger kids into watching things that they shouldn't, and that's exactly how Pennywise the Clown entered the nightmares of so many younger brothers and sisters. Sometimes, having a sibling babysit isn't the smartest plan.
Actors: Tim Curry, Seth Green, John Ritter, Annette O'Toole, Jonathan Brandis, + more
Released: 1990
Directed by: Tommy Lee Wallace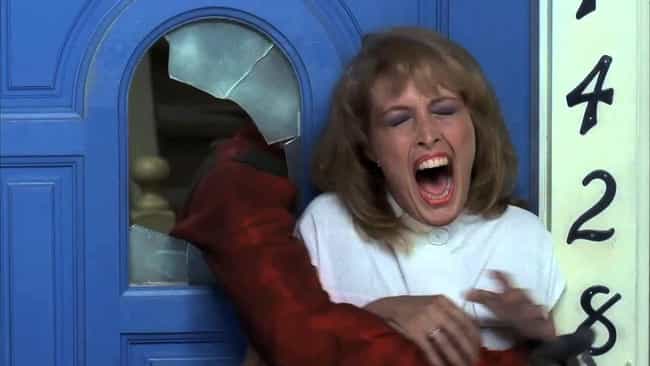 Scariest Scene: The ending is notably the scariest part of this culturally important horror flick, as it proved to kids that the Big Bad always comes back. The only saving grace for children afraid Freddy Krueger (Robert Englund) would haunt their nightmares was Nancy (Heather Lagenkamp) defeating him. When that was undone at the film's conclusion, years of insomnia were induced.
How You Watched It: A group of kids has ways of sneaking into movies they aren't allowed to see, such as buying tickets to The Karate Kid and instead entering Freddy Krueger's theater.
Actors: Johnny Depp, Robert Englund, Heather Langenkamp, John Saxon, Lin Shaye, + more
Released: 1984
Directed by: Wes Craven