Film

The Most Horrifying Non-Horror Movies Ever Made

102.2k votes
25.3k voters
1.2M views
14 items
List Rules Vote up the films that are scarier and more intense than any movie in the horror genre.
We hope you love the products we recommend! Just so you know, Ranker may collect a share of sales or other compensation from the links on this page. Oh, and FYI — prices are accurate and items in stock as of time of publication.
No doubt, any great horror film will make the spectator scream in terror, white-knuckle their armrest, and feel like they're having a heart attack. However, there are a slew of horrifying films that aren't in the horror genre. These movies that traumatize don't need to rely on gimmicks like an invincible slasher or a haunted house that terrorizes its inhabitants. For these 14 scary non-horror movies, there is no monster hiding underneath the bed, and the boogeyman is real.
What makes several of the films on this list especially terrifying is that they actually happened in real life. Is there any greater horror than the events depicted in Schindler's List? Would a genre horror film like Halloween make one question humanity like 12 Years a Slave?
These movies force the spectator to examine issues of race, psychological torment, and the depths of the human spirit. They delve into the deepest pits of the soul and force us to question our own morality. Most of these movies are not for sleepy Sunday afternoons, and most are too disturbing to watch more than once, but certainly important enough to screen when the time is right.
Make your voice heard; vote up the scariest films that aren't horror movies.
After you've seen Seven, the opening of a box will forever be no simple task. David Fincher's 1995 stylish neo-noir tells the sordid tale of a serial killer who bases his victims off of the seven deadly sins.
Fincher creates a hellish unnamed city in which it it never stops raining, and the streets always seem dirty and dank. Each crime scene is carefully crafted to take the spectator inside the psychotic mind of the aptly named John Doe. The film's twist ending still packs a walloping punch, no matter how many times you've screamed in mock horror, "What's in the box?"
Also Ranked
#2 on The Best Psychological Thrillers of All Time
#94 on The Best Rainy Day Movies
#3 on The Best and Scariest Psychological Thrillers of All Time
#36 on Movies That Should Never Be Remade
Is this scary?
see more on Seven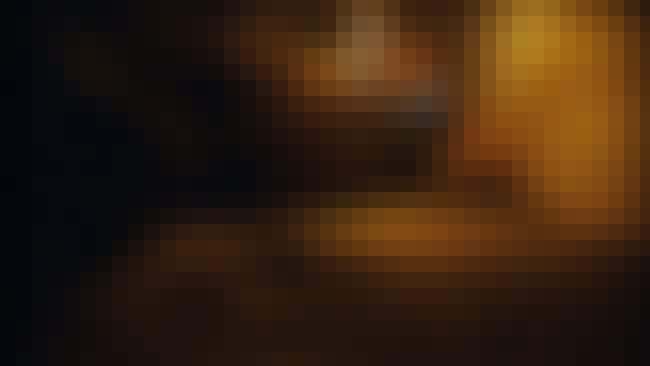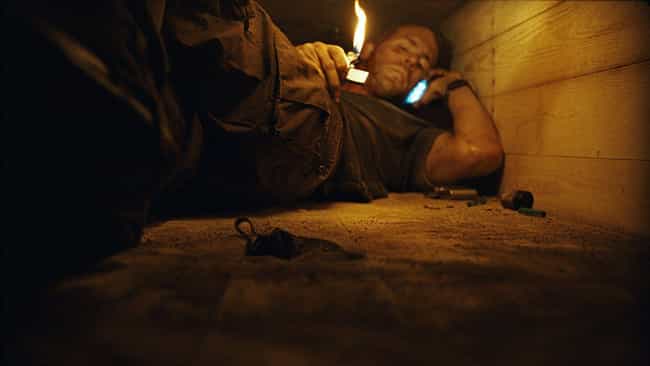 Buried tells the story of Paul Conroy, a US contractor working in Iraq who is kidnapped and buried alive. With nothing to save him other than a lighter and a cell phone, Buried is a horrifying movie that make its audience feel as though they are choking for air alongside the protagonist.
If a spectator was not claustrophobic heading into the cinema, they definitely were after watching Paul struggle helplessly in his confined space for an hour and a half.
Also Ranked
#13 on The Best Movies That Take Place in Real Time
#35 on The 35+ Best Drama Movies About Survival
#54 on 25+ Great Movies That Have a Ticking Clock


Is this scary?
see more on Buried
In Room, a young woman and her son are being held captive by a violent psychopath in a small shed. The five-year-old son, a product of rape, knows only the sheltered life of the shed, or "room," as Ma calls it. The small space is his whole world, as the young boy doesn't even know that he's a prisoner.
Room is essentially two horrifying films. The first half deals with Ma and Jack's claustrophobic life inside the shed – culminating in the audience's realization that their captor rapes Ma every night while Jack listens.
But then there is the second half, Ma and Jack's life after the escape. After being held captive for years, the elements of the real world seem just as psychologically terrifying to them as their life inside the shed.
Also Ranked
#92 on The Best Movies You Never Want to Watch Again
#31 on Best Kidnapping Movies & Hostage Movies of All Time, Ranked
#4 on The Best Thriller Movies with a Hostage
#4 on The Best Mother-Son Movies Ever Made
Is this scary?
see more on Room
Steven Spielberg's Academy Award winning 1993 drama takes the spectator back to one of the darkest times in world history. Shown in black and white, Schindler's List has an almost documentary feel, delivering many of the most dreadful horrors of the Holocaust via handheld cameras.
In a movie filled with scenes that will forever remind us how easily humanity can be erased by evil, one sequence in particular stands out. Due to the arrival of more Jews to the Plaszow Camp, Amon Goeth must weed the sick from the healthy in order to make room. Every prisoner is stripped naked and forced to run around to determine whether they will live or die. Some prisoners even cut themselves, using the blood to create a rosier picture of good health.
Schindler's List is one of the most important films of the past 100 years, but, despite its artistic excellence, it's not a picture that many people can watch more than once. It's only more heartbreaking to realize that these events actually happened and people were actually this cruel.
Also Ranked
#9 on The Best War Movies Ever
#4 on The Very Best Oscar-Winning Movies
#30 on 'Old' Movies Every Young Person Needs To Watch In Their Lifetime
#6 on The Greatest World War II Movies of All Time
Is this scary?
see more on Schindler's List