Culture
Scary Snapchats That'll Give You Nightmares

3.3k votes
586 voters
35.4k views
21 items
This day in age, a selfie lover's work is never done - especially with all the new, crazy, fun, and sometimes even scary apps out there to choose from. If you're a fan of seeing all your face has to offer, the latest scary Snapchat filters are here to help. Not familiar with the app? This like will help you understand. Maybe too much. Check out this collection of scary Snapchats, from the eerily realistic to the old-school creepy. They are all sure to haunt your dreams for weeks to come.
If you're sick of the same old selfies and looking for something a little darker, you'll need to know about all the horrifying options now available. Here you'll find a group of folks utilizing the latest Snapchat features to do everything from terrify their children to turn themselves into scary comic book villains.
These snaps are pretty much guaranteed to send a chill down your spine.
When Your Aunt Flo Arrives Early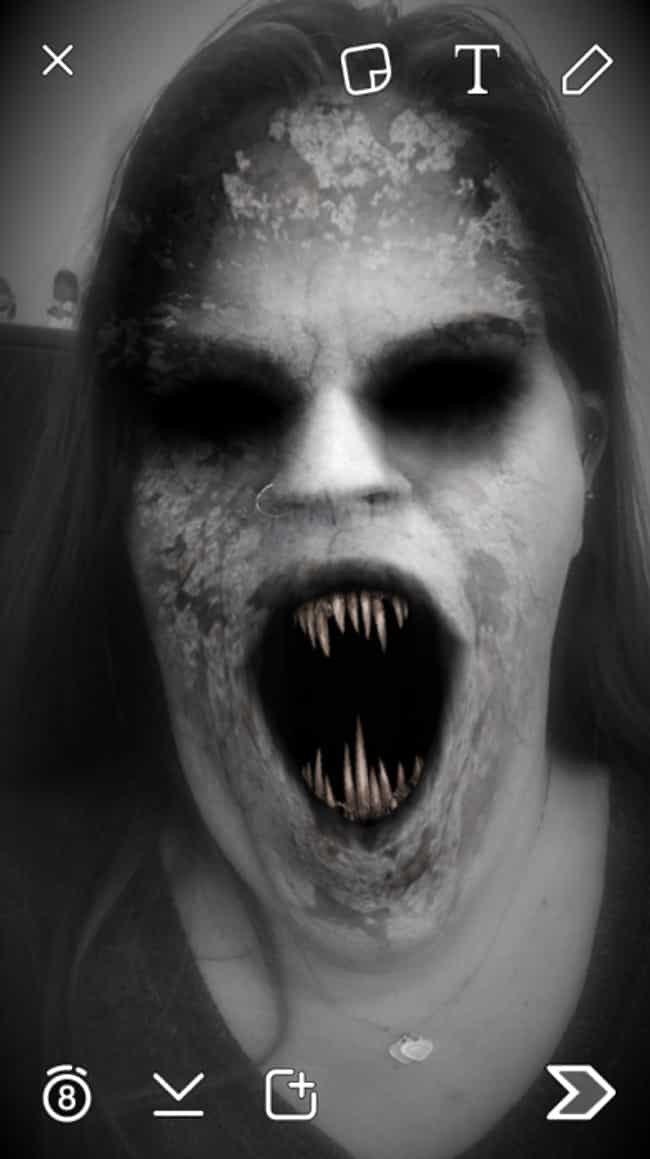 Does this freak you out?
This Kid Is Not Amused by Her Mom's Scary Snap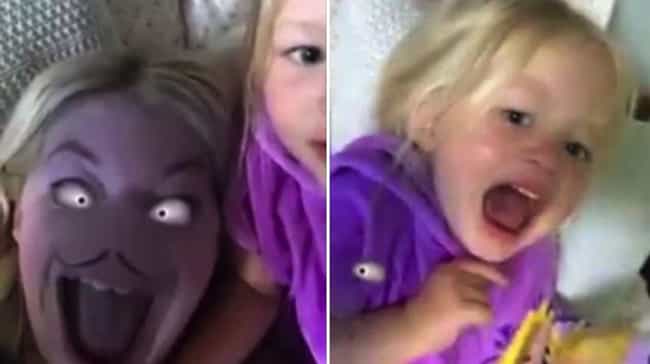 Does this freak you out?
Spider Girl Will Haunt Your Dreams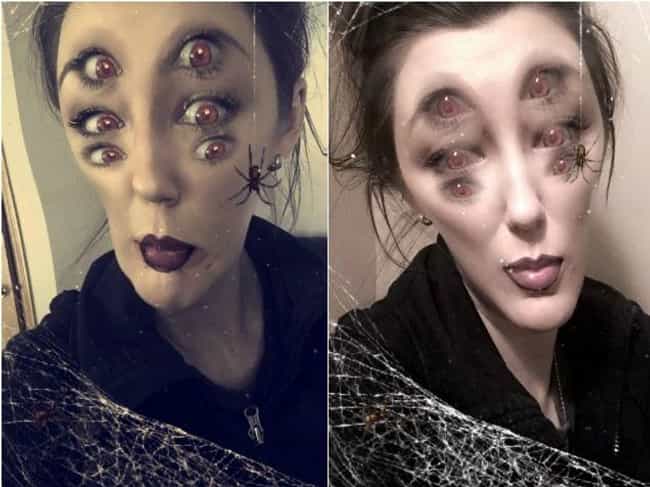 Does this freak you out?
When You Catch Someone Giving You the Stink Eye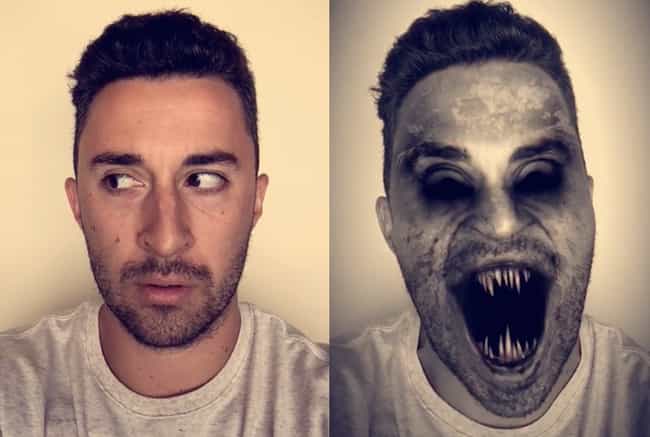 Does this freak you out?