Unspeakable Times
The Scariest Unsolved Crimes And Mysteries From Maine

Updated June 14, 2019
19.3k views
10 items
When most people think of Maine and mysteries, Stephen King's horror stories come to mind. Those take place in fictional locations across the state, but there are a number of real and disturbing unsolved Maine mysteries. While Maine certainly isn't the only state with an eerie history - the unsolved mysteries in Texas alone are staggering - it certainly does have its fair share of mystifying atrocities.
One of the state's earliest publicized mysteries is the disappearance of a plane flown by Charles Nungesser and François Coli in 1927 - people heard it and found pieces of the wreckage, but no one saw it happen, and its pilots remain missing. In another tale, four men claimed aliens took them from a canoe in 1976 before returning them to Earth. The state also has its share of odd disappearances and slayings with no leads. Perhaps the eeriest of the unsolved crimes in Maine involves the theory that a maniac targets young men in the state, but law enforcement has not announced any connection between the slayings of these individuals.
Someone May Have Slain 13-Year-Old Mary Olenchuk To Exact Revenge Against Her Father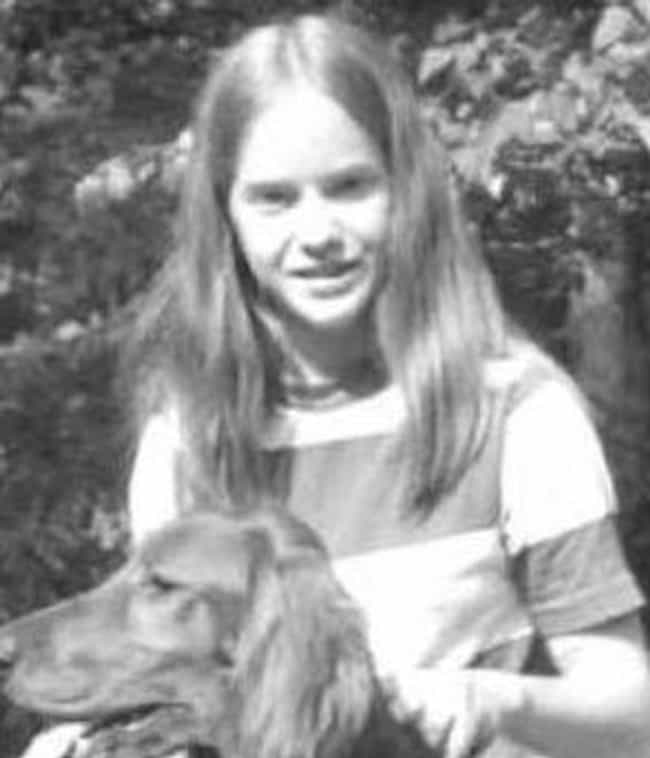 Mary Olenchuk was the daughter of Brigadier General Peter George Olenchuk. Some speculate her passing may have been connected to her father's role in Operation CHASE, an unpopular program involving the disposal of unused nerve gas rockets in the ocean off the Florida coast. Family members of those who participated in Operation CHASE were the targets of kidnapping threats in the months leading up to Mary's abduction.
Witnesses last saw Mary interacting with the driver of a maroon car, reportedly a white male in his mid-30s, near her home in Ogunquit, Maine. Mary's disappearance on August 9, 1970, prompted a search that eventually led authorities to her body on August 22. The culprit placed her in a barn in Kennebunk, Maine. Her body yielded no clues or leads about the person responsible.
The case remains open and is one of the oldest cold cases in Maine.
James Cassidy Burned Alive In His Car
After they received a tip from an anonymous caller, police found Massachusetts native James Cassidy burned to death inside his 1971 Chrysler station wagon on April 5, 1976. The 43-year-old banking executive had recently been indicted for embezzling close to $20,000 from Brookline Trust Company bank, but the visit to Maine that resulted in his passing remains a mystery.
An empty gas container found at the scene led investigators to conclude the vehicle was purposely set ablaze with Cassidy inside. Still, many continue to question whether Cassidy took his own life or if it was a homicide.
Four-Year-Old Kurt Newton Disappeared From A Campground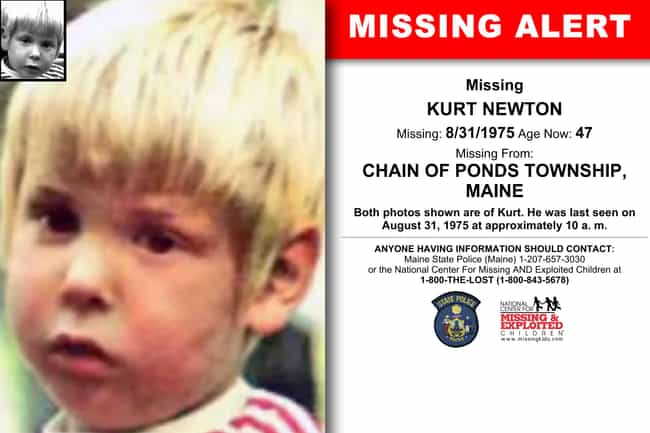 Kurt Newton went missing from Natanis Point Campground on September 1, 1975, while visiting with his family. One the day of his disappearance, his mother, Jill Newton, took the family's dirty shoes to wash them while Kurt's father, Ron Newton, took his truck to chop firewood in the forest. Kurt's sister, Kimberly Newton, was riding her bike around the campgrounds, and Kurt stayed at the family's campsite just 50 yards from his mother.
Friends camping in the area heard Kurt call out to his father before hopping onto his tricycle to follow the Bronco. Lou Ellen Hanson was the last person to see the young boy alive. She called out to Kurt but didn't receive an answer.
Lou Ellen's father encountered Kurt's trike off the side of the road. He mistook it for discarded trash and threw it in the nearby dump. Jill returned to the family campsite to find Kurt gone but believed he was chopping wood with his father. Hours later, Ron came back to their campsite and revealed Kurt wasn't with him. Other campers, as well as state and local officials, joined the Newton family in searching the expanse of wilderness for the little boy.
They discovered no trace of Kurt in the forest, and the massive search effort ended after 11 days.
Ludger Belanger Went Missing While Deer Hunting
Ludger Belanger went deer hunting on November 25, 1975, after he spent the morning tracking small game with his wife, Linda, and brother, John. Belanger promised to be back by noon to drive Linda to her job. When he didn't show up, Linda called police to report him missing. Law enforcement learned from a game warden that Belanger took down a large buck with his .30-30 and dragged it from the woods to Creamer Lot Road, where someone offered him a ride.
Investigators found a receipt for repair work near the drag marks from Belanger's buck and were able to track down two suspects and their vehicle. The pair admitted to hunting in the same area but denied seeing Belanger or picking him up in their car. However, police found a single hair of deer fur on the hood ornament of one suspect's 1965 Buick Special. The car's owner also recently cleaned the car and entirely removed the backseat.
A witness named Charles Christiensen Jr. approached law enforcement in 1978 claiming one of the suspects confessed to killing Belanger after arguing with him over the buck he shot. Christiensen said the suspect was high at the time of the murder. Christiensen passed before investigators could report to a grand jury, however.
Authorities performed additional DNA testing on the 1965 Buick in 1985. Investigators didn't discover any blood in the vehicle. One suspect perished in an explosion at his home in 1976, but the second suspect still lived in the state as of 2015. Police have never made any arrests in the case.