True Crime

12 Prisons Scarier Than Alcatraz

Prisons in the US are commonly affected by the dangers that come with being locked up in an enclosed space for an extended period of time. The US has the world's highest incarceration rate and with it, the most overcrowded detention centers. Humanization, dignity, and rehabilitation for prisoners are not usually the guards' focus.
Although any jail can be insufferable, most don't come close to the conditions in some of the scariest prisons in America. The worst prisons in the United States are labeled as such for any number of reasons. In some places, it's the prison inmates that make it dangerous; but in others, it may be extreme isolation or subpar conditions. In fact, the US prisons with the worst conditions are often that way because they happen to be some of the most overcrowded prisons in the country.
While the best way to avoid ending up in one of the most violent American prisons is to follow the law, there have been cases where wrongfully convicted inmates are sentenced to some of the most-dangerous correctional centers in the States. Ultimately, these institutions are harrowed by systematic circumstances which contribute to the horrific conditions within their walls.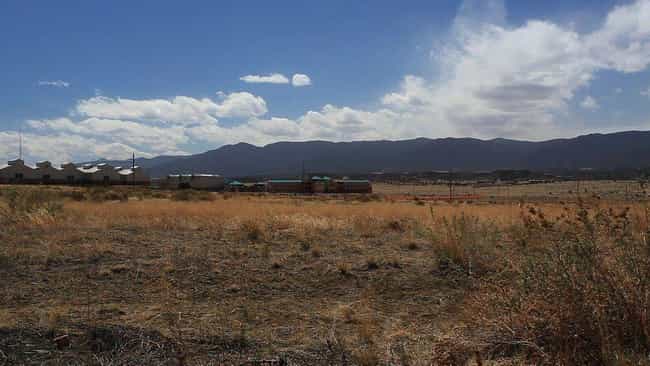 United States Penitentiary Administrative Maximum Facility (Florence, Colorado)
ADX has been dubbed the "Alcatraz of the Rockies" with good reason - it's nearly impossible to escape. Many inmates at ADX are confined in their cells for 23 hours a day and have little to no contact with the outside world.
H unit is by far the most restrictive area in the entire facility. This "prison within a prison" is essentially solitary confinement. The cells are 75 square feet of concrete, and inmates in H Unit are under Special Administrative Measures, or SAMs - a designation for people deemed the most serious threat to other prisoners, guards, and the public.
Mail, phone calls, and visits are minimal and can be prohibited if the prison deems it necessary - sometimes for months. Any recreation or exercise is subject to a strip search before and after. Interaction with other prisoners and guards is also limited. As a result of this lengthy isolation, some SAMs inmates have been known to experience psychological breaks, paranoia, extreme anxiety, and uncontrolled rage.
ADX houses some of the most notorious inmates in the country, including Ted Kaczynski, Richard Reid, Dzhokhar Tsarnaev, and Ramzi Yousef. Robert Hanssen, the FBI agent turned Soviet spy, is also interned at the prison.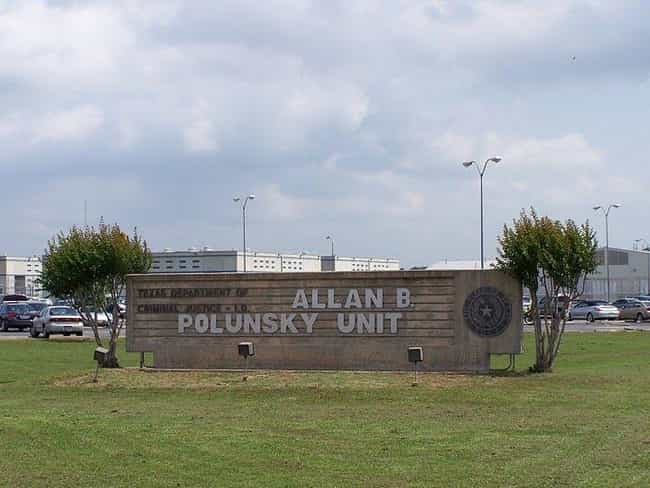 TDCJ Polunsky Unit (Livingston, Texas)
The conditions at TDCJ's Polunsky Unit are "designed to break you," according to a report released by the Human Rights Clinic of the University of Texas School of Law in 2017. Some inmates are confined to their cells 22-24 hours a day and suffer severe psychological disassociation due to the isolation.
Mental and physical healthcare for inmates is limited. Conditions are so bad that inmate Andre Thomas, who showed signs of mental distress before being placed in the unit, ate his own eye.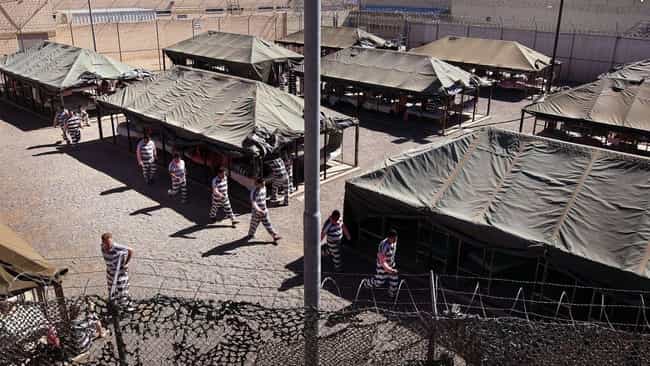 Maricopa County Tent City Jail (Phoenix, Arizona)
Sheriff Joe Arpaio's Tent City Jail closed in 2017 after 24 years of operation and was controversial from the get-go. Arpaio opened the jail as a result of overcrowding in the county's brick and mortar institutions, and cruelty to inmates was the point. People incarcerated in Maricopa County Tent Jail lived in tents outdoors, sweltering in the Arizona heat and were forced to endure harsh treatment.
Amnesty International and former inmates attempted to close the facility with calls to human rights violations. In 2016, with his political career in jeopardy after a series of lawsuits, Arpaio was defeated at the polls.
Arpaio's successor, Paul Penzone, dismantled the jail the following year, saying, "This facility is not a crime deterrent, it's not cost-efficient, and it's not tough on criminals."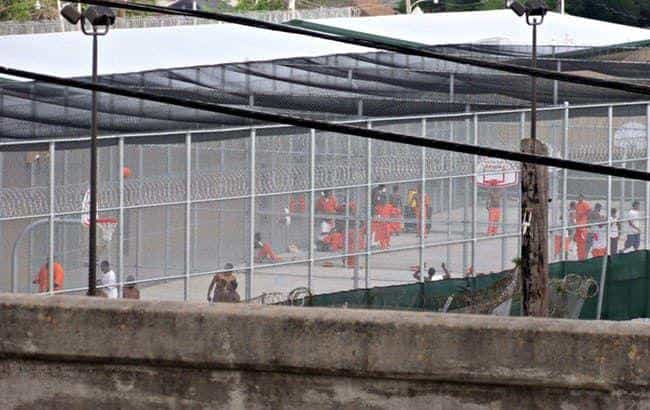 Orleans Parish Prison (New Orleans, Louisiana)
Prisoners at Orleans Parish Prison are subject to the worst possible conditions and employees are at a loss for how to stop it. In 2017, nearly half the staff quit or were fired. It is not uncommon for inmates to take their own lives.
The prison has been in the same spot in New Orleans for 300 years, and its inmates have suffered under deplorable conditions since the beginning. It was first used to house enslaved people who were caught attempting to escape. Jailers were known to treat these inmates with little humanity.
According to a 2016 Data Center Research report, "Despite comprising only 26 percent of the New Orleans population ages 15-84, African American men were 81 percent of the jail population."
The report also notes the jail is overcrowded and suffering from "increased exposure to infectious diseases such as HIV, [exposure to negative] psychological effects, and loss of jobs or child custody" extending beyond the walls of the facility and to inmates' families.