School
What School Lunch Is Like in Different Countries Around the World

Updated March 18, 2020
205.1k views
12 items
Have you ever wondered what school lunch in other countries looks like?
You sometimes hear that America has school lunches low in nutrition and flavor that promote bad eating habits to children. International school lunches, however, are certainly a mixed bag when it comes to providing everything a growing child needs while not costing the various governments millions of dollars.
Some countries, like Finland, have figured out a way to provide excellent school lunches that are free. Public school lunches in other countries, however, can get very expensive, with some schools in France charging the equivalent of a restaurant meal for food in their school cafeterias.
If you have ever wondered what school lunch around the world looks like, then this is the list for you. Keep reading to find out what kids around the world have at school lunch.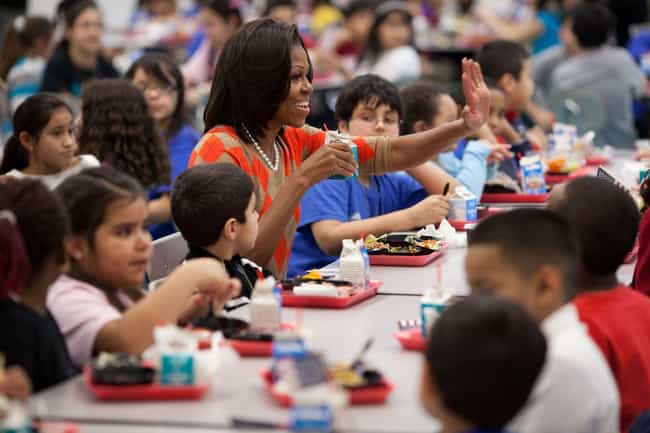 American school lunches are typically not fondly remembered by adults. Budget cuts in schools have seen the quality of school lunches erode over the years to the point that former First Lady Michelle Obama got involved.
Stats seem to back this up, noting that one in three middle-schoolers who eat school lunches regularly is overweight.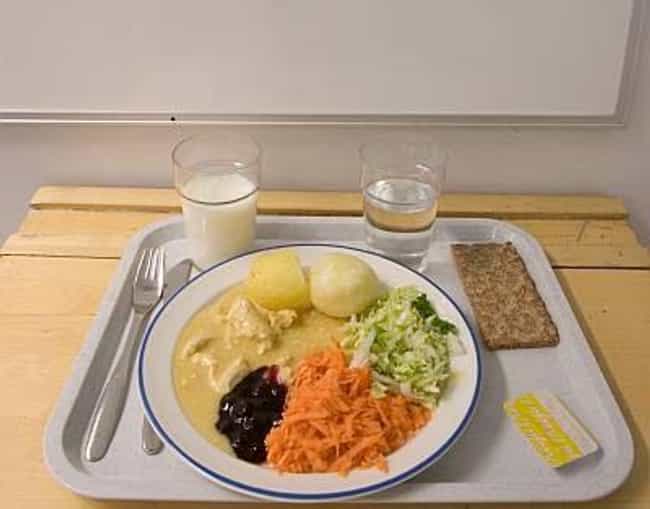 The most unique aspect of Finnish school meals is that students eat free of charge. This change was part of a social revolution during WWII and Finns see the free school meals program as an essential part of their culture.
The Finnish model means that school lunches cost 8% of the education cost of each pupil. Each meal must have fresh and cooked vegetables covering half the plate, fish at least once a week, and berries or fruit for dessert, among other regulations.
There is no national school lunch program in France, so lunches there are funded by the local municipalities. This means that the wealthiest in Paris can pay up to $7 for a school meal, with an average cost of around $3. There is also low-income support available.
These three- and four-course meals are provided to around 6 million children each day. Primary and middle school children have a set menu, while high schools have a couple of options. Kids are also mandated to spend 30 minutes at the table to properly eat their food.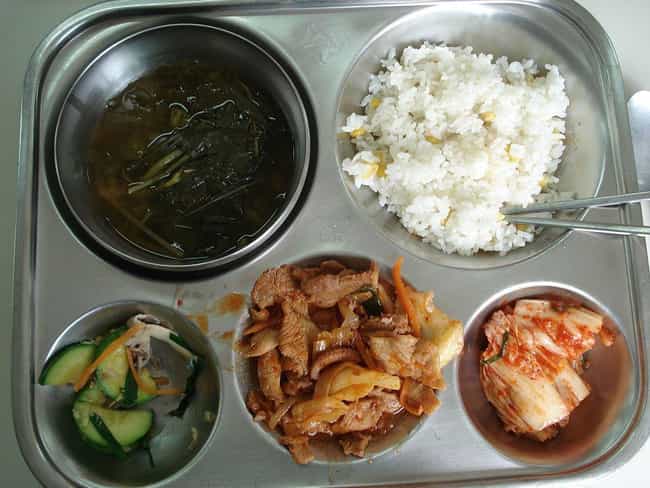 Bringing lunch from home is unheard of in South Korea and the monthly cost for lunches is around $34 (with subsidies available).
The lunches may be mysterious, but they are also nutritious and filling, with no microwaveable food and everything prepared fresh on the day it is served. Soups and fish are major staples of South Korean school lunches.