Entertainment
Plot Holes That Will Ruin Your Favorite Sci-Fi Movies

34.3k votes
6.4k voters
3.2M views
22 items
List Rules Upvote the plot holes that are so glaring they're hard to ignore.
The science fiction genre is possibly one of the most ambitious in all of film. However, because of these complicated subjects, stories, and characters, a wealth of sci-fi movie plot holes has accumulated over the years. Moments when even these ambitions writers and filmmakers missed something, or chose to leave something out that messes with the fim's logic, sometimes leave even the most die hard fans scratching their heads.
Below you'll find the worst plot holes in sci fi-movies and noticeable sci-fi movie mistakes. Most of the time fans are able to let these kind of science fiction movie plot holes go, but sometimes the story issues are just too frustrating to look past. Vote up the biggest science fiction plot holes below, and good luck enjoying
The Matrix
ever again.
back to page 1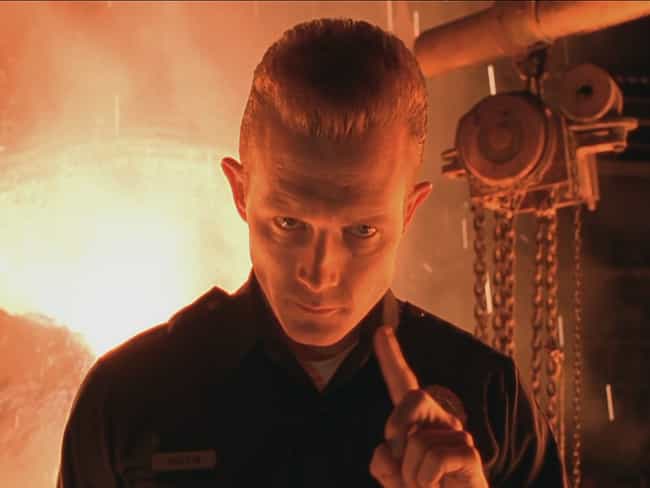 Films: Terminator franchise
It is explained in the
Terminator
films that the reason both Kyle Reese and the T-800 are sent back in time naked is because the time machine can only send back things surrounded by organic tissue. Okay fine, but then why does the T-1000 get transported back at all, and why does he show up naked when he's made of entirely liquid metal?

Is this plot hole unforgivable?
Skynet Doesn't Really Want to Win All That Bad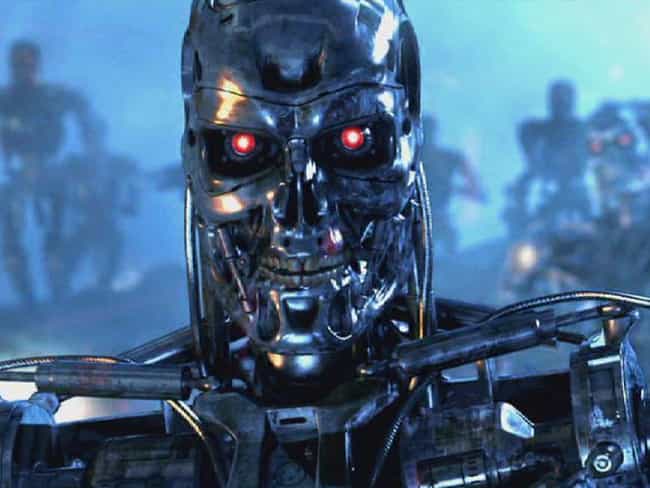 Films: Terminator franchise
This is something that has likely plagued most sci-fi fans ever since they saw the original Terminator films. The whole plot of the movies revolves around the futuristic Skynet sending Terminators back to the past in order to try and kill either John Connor or his mother, Sarah.
However, if they really wanted to complete their mission, why wouldn't they send more than one? Then the Connors wouldn't have had a chance of beating the machines, right?

Is this plot hole unforgivable?
The Destruction of Those Ships Would Kill Us All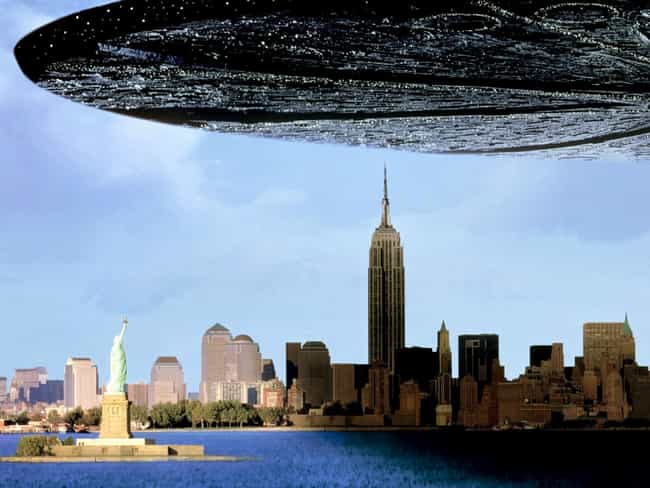 Film: Independence Day
By no means the only plot hole in Roland Emmerich's film, it doesn't make sense that the destruction of the alien spacecrafts hovering above Earth (specifically the mothership) doesn't also destroy Earth. Atfer all, the explosions are happening fairly close to the surface, and the debris from the ships would more than crash land into the planet, right? Right?!
Is this plot hole unforgivable?
No More All Eyeball Access
Film: Minority Report
In this underrated Steven Spielberg film, Anderton's wife gains entry to the jailhouse by using her husband's eye. However, Anderton is already locked up inside, so technically using his eye to gain access wouldn't work, as the system likely
would have
already taken away his access.

Is this plot hole unforgivable?