Entertainment
Movies Written By Shane Black

This is a list of films written by Shane Black, screenwriter. This list of movies written by Shane Black is alphabetical and can be sorted for other bits of information such as who directed the film and what genre it falls under. These Shane Black screenplays are not unfinished works; they have all been produced and released somewhere in the world. Any unreleased Shane Black films are not included on this list. Shane Black has written some very iconic movies over the years, so if you're trying to find popular Shane Black films that you haven't seen already then this list is the perfect guide for doing so.
Examples of movies on this list: Lethal Weapon, Kiss Kiss Bang Bang and more.
You can use this list to answer the questions, "What movies did Shane Black write?" and "How many movies did Shane Black write?"
This list includes almost all of Shane Black's screenplay credits. You can click on the names of the movies Shane Black wrote in order to find out more about each individual Shane Black film. Trailers for each movie can also be seen if you click on the video previews for these Shane Black films. (9 items)
A.W.O.L. is an American motion picture that was released in 2007. It was written by Shane Black, produced by Jessica Wethington and directed by Jack Swanstrom. It stars David Morse, John C. McGinley, and Caroline Kristiahn. ...more on Wikipedia
Actors: David Morse, John C. McGinley, Caroline Kristiahn, Greg Brooker, Tuan Tran, + more
Released: 2006
Directed by: Jack Swanstrom
see more on A.W.O.L.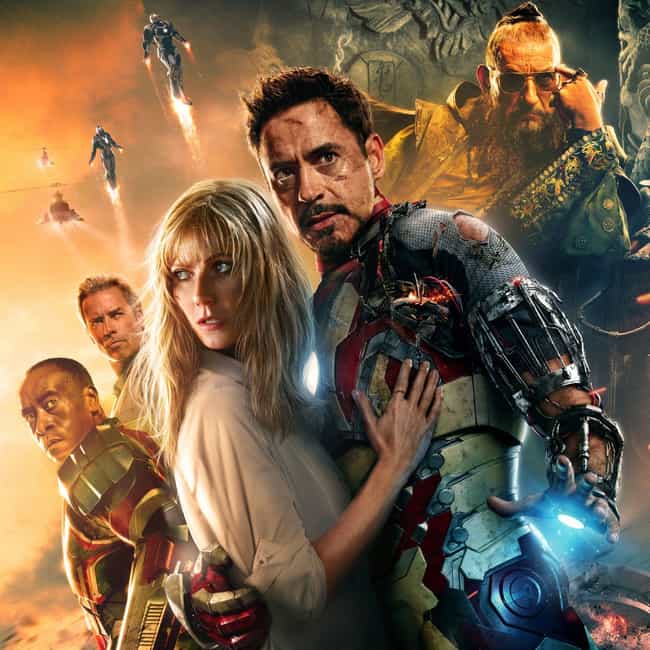 Iron Man 3 is a 2013 superhero film featuring the Marvel Comics character Iron Man, produced by Marvel Studios and distributed by Walt Disney Studios Motion Pictures. It is the sequel to 2008's Iron Man and 2010's Iron Man 2, and the seventh installment in the Marvel Cinematic Universe. Shane Black directed a screenplay he co-wrote with Drew Pearce, which uses concepts from the "Extremis" story arc by Warren Ellis. The film stars Robert Downey Jr., Gwyneth Paltrow, Don Cheadle, Guy Pearce, Rebecca Hall, Stephanie Szostak, James Badge Dale, Jon Favreau, and Ben Kingsley. In Iron Man 3, Tony Stark tries to recover from posttraumatic stress disorder caused by the events of The Avengers, while ...more on Wikipedia
Actors: Gwyneth Paltrow, Robert Downey Jr., Ben Kingsley, Don Cheadle, Guy Pearce, + more
Released: 2013
Directed by: Shane Black
see more on Iron Man 3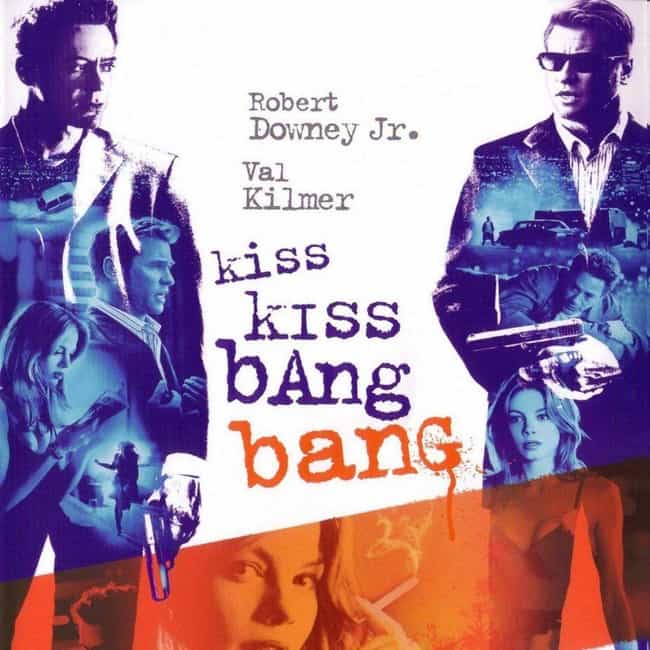 Kiss Kiss Bang Bang is a 2005 American neo-noir dark comedy film written and directed by Shane Black, and starring Robert Downey, Jr., Val Kilmer, Michelle Monaghan and Corbin Bernsen. The script is partially based on the Brett Halliday novel Bodies Are Where You Find Them, and interprets the classic hardboiled literary genre in a tongue-in-cheek fashion. The film was produced by Joel Silver, with Susan Downey and Steve Richards as executive producers. Shot in Los Angeles between February 24 and May 3, 2004, the film debuted at the 2005 Cannes Film Festival on May 14, and received a limited release in cinemas on October 21, 2005. ...more on Wikipedia
Actors: Robert Downey Jr., Val Kilmer, Michelle Monaghan, Ariel Winter, Laurence Fishburne, + more
Released: 2005
Directed by: Shane Black
see more on Kiss Kiss Bang Bang
Last Action Hero is a 1993 American action-comedy-fantasy film directed and produced by John McTiernan. It is a satire of the action genre and its clichés, containing several parodies of action films in the form of films within the film. The film stars Arnold Schwarzenegger as Jack Slater, a fictional Los Angeles police detective. Slater is a fictional character even within the film, the hero of the Jack Slater series of action films. Austin O'Brien co-stars as a boy who is magically transported into a parallel universe by a magical movie ticket, one inhabited by Slater and the other characters in the Slater film series. ...more on Wikipedia
Actors: Arnold Schwarzenegger, Tina Turner, Sharon Stone, Chevy Chase, Ian McKellen, + more
Released: 1993
Directed by: John McTiernan
see more on Last Action Hero