Sitcoms
The Cast Of 'Scrubs': Where Are They Now?

TV shows come and go; some are rebooted or revived, some are largely forgotten, and some leave a lasting imprint on their fan bases and/or pop culture as a whole. Scrubs belongs distinctly in the latter category. The hospital comedy, which aired from 2001 to 2010, followed the lives of employees at the fictional Sacred Heart Hospital and was a bona fide hit. It stood out from the crowd thanks to its heartwarming tone, inventive surreal vignettes (courtesy of the main character's passion for daydreaming), and, of course, the extremely talented cast. And while some might argue it stayed on the air a bit too long, the show's best seasons still leave viewers in awe.
If you miss the gang, you'll be happy to know most of them are still acting, so there's a good chance you can catch them on TV. The full original cast reunited in 2018 for a panel about the show at Vulture Festival. Not only that, but they still hang out on a regular basis and aren't shy about sharing these special moments on social media. There's no news about a possible revival just yet, so one can only hope. Until then, let's take a quick look at the Scrubs cast today.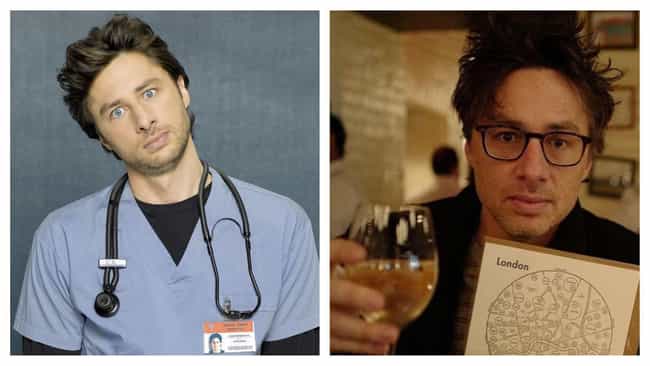 Zach Braff portrayed John Michael "JD" Dorian, who starts off as a goofy intern, prone to daydreaming and with an unhealthy obsession for voiceovers. He consistently grows over the course of the show before leaving to become Residency Director at another hospital.
After departing Scrubs, Braff went on to direct and star in TV shows and movies. After the success of his directorial debut Garden State, he helmed Wish I Was Here in 2014 and Going in Style in 2017. Even as he focused largely on his own projects, he still managed to fit in the occasional acting gig, including a part in Oz the Great and Powerful and guest roles in The Exes and BoJack Horseman. In 2018, Braff gave full-time sitcom work another go, starring as the lead in Alex, Inc., playing a radio journalist who leaves his job to start a podcast company. The series was canceled after one season.
Braff is very active on Twitter - and has used the platform to reassure everyone that he and Donald Faison are still best friends.
see more on Zach Braff
Chalke portrayed Elliot Reid, JD's fellow intern and love interest. She was neurotic, ditzy, and very lovable. Since the show wrapped up, Chalke - who has been a TV mainstay since starring in the original run of Roseanne in the mid-'90s - has continued to put her acting chops to great use.
She starred in short-lived series Mad Love and How to Live with Your Parents (For the Rest of Your Life), and had arcs on How I Met Your Mother, Cougar Town, Speechless, and Friends from College. She maintains a regular gig as one of the lead voices on Rick and Morty, in addition to other voice work that includes Paradise PD and Milo Murphy's Law.
In her personal life, Chalke is engaged to lawyer Jamie Afifi, with whom she has two children. Chalke appeared on an episode of Grey's Anatomy in 2013 in a role inspired by real life; her son was diagnosed with Kawasaki disease in his early years. You can follow Chalke on Twitter.
see more on Sarah Chalke
Donald Faison Joined The 'Star Wars' Franchise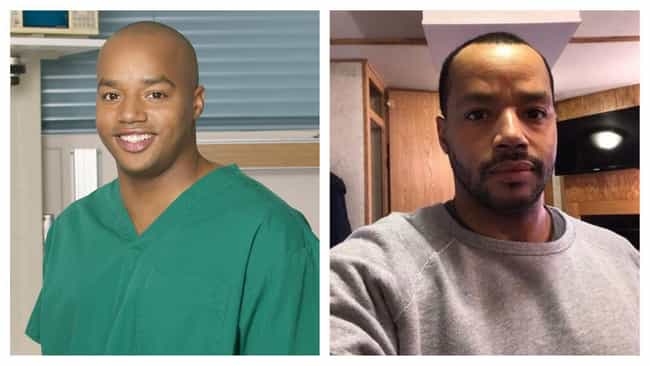 Faison played Christopher Turk, JD's roommate and incredibly close friend. The extremely competitive Turk dated Carla and eventually became Chief of Surgery. In real life, Faison continued to act once the medical series wrapped up. Most notably, he played Phil Chase on The Exes and Antoine A'Shawn Anderson on Ray Donovan.
Fans could also catch him in Braff's Wish I Was Here, as well as Kick-Ass 2 and Little Evil. Faison eventually landed a role in a galaxy far, far away, taking on a voice role as Hype Fazon in Star Wars: Resistance.
Privately, Faison is married to CaCee Cobb and has six children. He is very active on Instagram.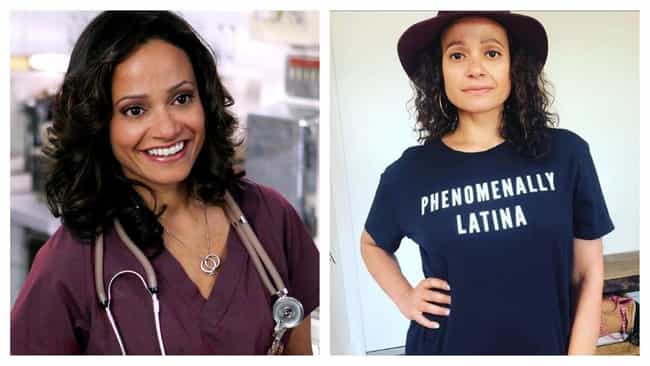 Reyes portrayed Carla Espinosa, a nurse at the hospital where JD, Turk, and Elliot start as interns. She dated Turk and was surprisingly close to Dr. Cox. In real life, Reyes continues to dazzle TV fans year after year. Since departing Scrubs, she played Zoila Diaz on Devious Maids, Dina on Jane the Virgin, and Quiet Ann on Claws.
More recently, fans were able to catch her as recurring character Ramona in One Day at a Time or as a guest star on Dirty John and Better Things.
Reyes has been in a long-term relationship with George Valencia. You can follow her on Twitter.
see more on Judy Reyes