Bands/Musicians

The Best Sea Shanty Bands/Artists

165 votes
87 voters
19.7k views
11 items
We hope you love the products we recommend! Just so you know, Ranker may collect a share of sales or other compensation from the links on this page. Oh, and FYI — prices are accurate and items in stock as of time of publication.
Sea shanty artists list, with photos, ranked best to worst by votes. List of good sea shanty bands includes a filter so you can sort by the groups's label and what albums they've put out. This list of the top sea shanty bands in the world includes all musicians who have released recordings that have gotten distribution, and is an up-to-date list. Sea shanty groups and artists are shown below along with any additional genres in which their music belongs. If available, you can also see information about where all sea shanty bands on this list got started. These are truly the greatest sea shanty bands of all time, since the most famous sea shanty artists ever are listed, and the order is decided by actual fans of the best sea shanty music.
You can click on the sea shanty band names to see more information about that particular notable sea shanty group. If they're near the top of the best sea shanty artist list, though, then they should have at least some information available. All the top sea shanty bands named on the list also have discographies on their pages if you click on the sea shanty band names themselves.
The Coral and Captain Bogg & Salty are only the beginning of the artists on this list. Make sure to upvote the best sea shanties on this list to see them rise to the top. Be sure to thumbs up artists like Banana Boat or Hank Cramer if you like them.
All important, significant and iconic names in sea shanty music history deserve your votes, so make sure to choose wisely. You can only vote once on this list.
The list includes all new sea shanty bands, and if there are any missing on the list, you can always add them yourself. Just make sure they aren't already on the list and check your spelling, because this is already an accurate compilation of the best examples of sea shanty, as well as a good place to start if you're asking yourself, or friends, exactly how to get into sea shanty music. Especially since the bands at the top of the list will at the very least be the best choices if you're looking for a list of good sea shanty bands with which to start out. No point in listening to them if they aren't actually good or even half-way decent sea shanty bands.
This list answers the questions "who are the best sea shanty bands of all time?" and "who is the greatest sea shanty musician ever?"
If you know enough about the genre, please vote based on the quality of the band's music instead of just voting for the most popular sea shanty bands that you might've heard of, but not really listened to closely enough to cast an informed vote.
After you've voted for the best artists, you can share this on Facebook, Twitter and more to get your friends' opinions. (11 items)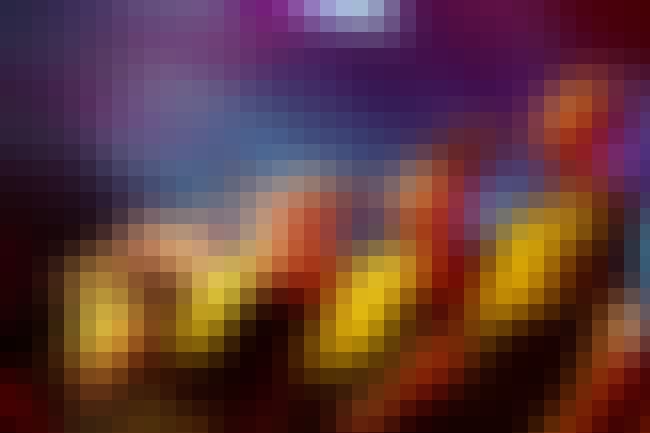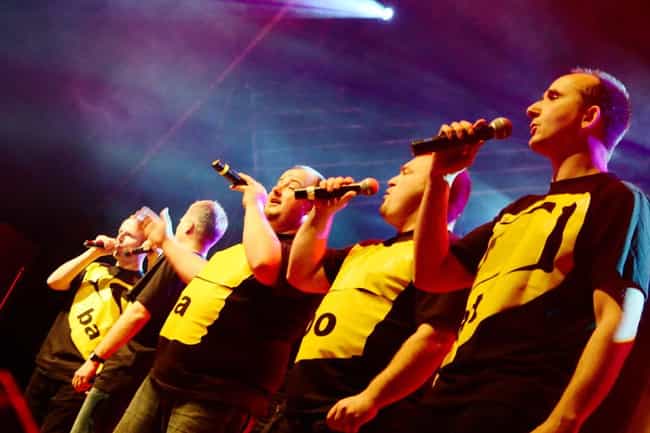 Banana Boat is a Polish a cappella sextet, authoring and performing original songs representing the genre of neo-shanties. Being one of the pioneers of the new genre, the group retains its simultaneous focus on contemporary interpretations of traditional sea shanties and maritime music. Owing to its characteristic six-part, jazzy harmony, departing from the traditional sound of the music of the sea, the group has become one of the emblems of what the international artists of the maritime stage have informally come to dub as the Polish style maritime song. With maritime music constantly in the focus of its activity, since 2004, Banana Boat has also been experimenting with other musical ...more on Wikipedia
Genres (Music): Folk music, Sea shanty, A cappella
Albums: A morze tak, a może nie...
Career Began: Poland

Agree or disagree?
EKT Gdynia - one of the most popular Polish shanty-bands, created by the guitarist and vocalist Jan Wydra in 1986. Ireneusz Wójcicki joined the group in 1987. From the first group the drummer Jacek Fimiak has also been playing. During the past 20 years of the existence EKT Gdynia has won many distinctions in sea shanties festivals in Poland and abroad, and hits like 24 February, The Beskid Pub or People don't sell your dreams have contributed to the sea shanty archievements. ...more on Wikipedia
Genres (Music): Sea shanty
Career Began: Gdynia, Poland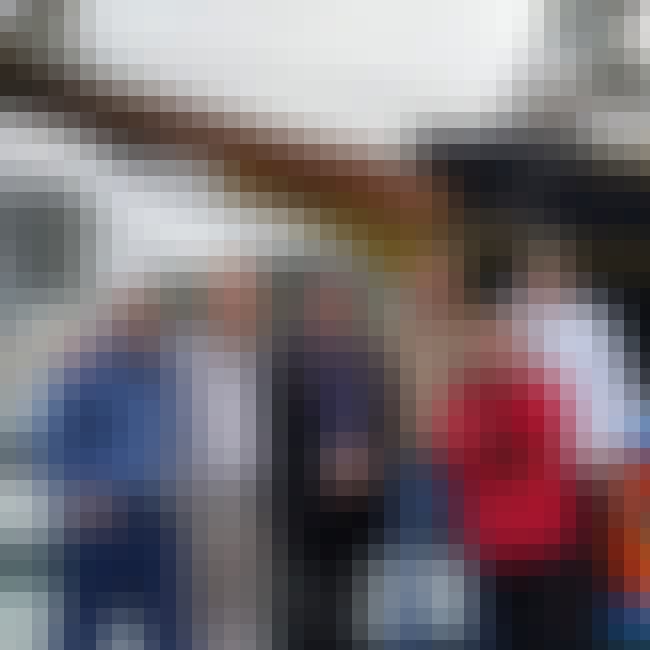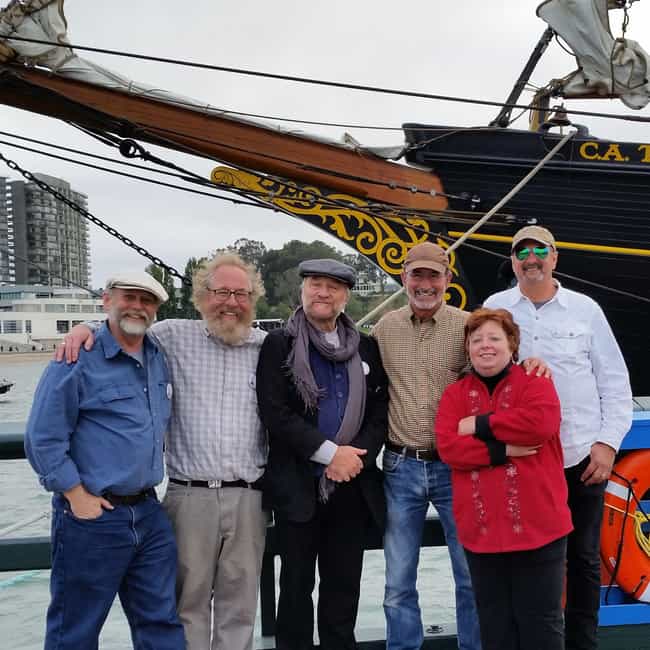 Agree or disagree?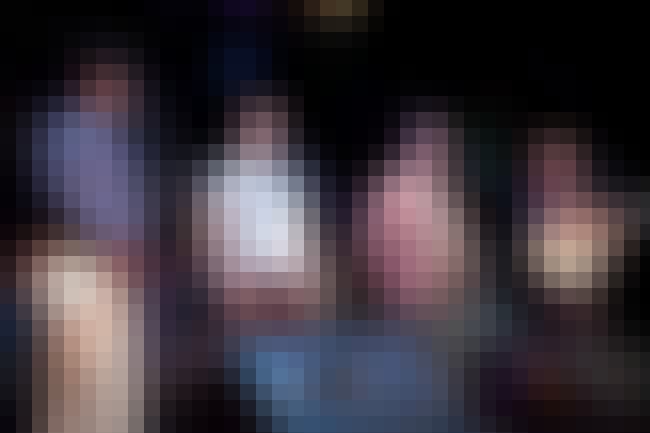 Salty Walt & the Rattlin' Ratlines is a sea shanty performing group based in San Francisco, originally formed in 2003. The group consists of Walter "Salty Walt" Askew, Daniel Briggs, Griff Nelson, and Jon Richardson. On occasion, they also perform Celtic music and since at least 2005 have been performing a show of traditional carols and wassails on Boxing Day. They were voted San Francisco's "Best Sea Shanty Band" in 2006. The group appeared at the "Festival Maritim" in Vegesack, Germany in 2007. In addition, group member Askew has also performed at the Mystic Seaport Sea Music Festival, most recently in 2009 and was a featured performer at Chicago Maritime Festival in 2008. He has also ...more on Wikipedia
Genres (Music): Americana, Folk music, Sea shanty
Albums: Log of the Albatross

Agree or disagree?