Total Nerd
Legendary Behind-The-Scenes Stories From Sean Connery's Illustrious Career

Sean Connery's decades-long career is filled with interesting stories and anecdotes. The actor is arguably the best-known James Bond of all time and one of Scotland's most esteemed citizens. Sean Connery, born Thomas Sean Connery, worked as a factory worker, truck driver, and milkman before becoming a bodybuilder and, finally, an actor.
After hitting it big in the late 1950s, Connery appeared as James Bond in seven films, including classics like Dr. No (1962) and Goldfinger (1964). While still actively appearing in the Bond franchise, Connery appeared in countless other roles and distinguished himself as a top-tier performer.
Just like his most famous role, behind-the-scenes stories of Sean Connery are filled with drink, daring, and intrigue.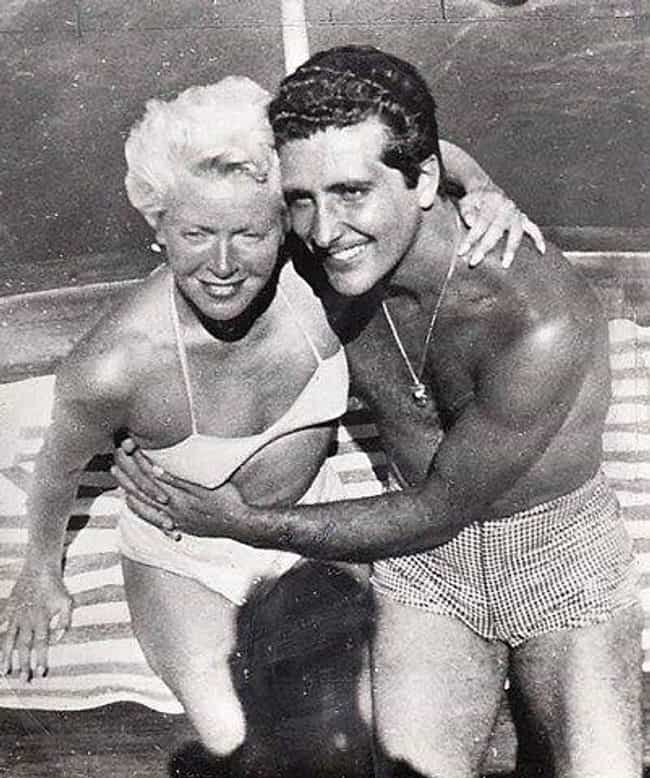 His On-Set Affair With Lana Turner Nearly Got Him Whacked By A Hit Man
Sean Connery was cast in the 1958 film Another Time, Another Place at the age of 27, alongside Lana Turner, who would become his love interest both on and off screen. His very public affair with Turner was poorly received by her boyfriend, Johnny Stompanato. In Connery's own words, the actor would "pick [Turner] up on [his] motor scooter, and she'd be all dressed up for the evening, but she'd hop on anyway. A good sport."
Stompanato traveled to London to intervene. On one occasion, he drew his side arm on Connery, prompting the actor to punch him. Scotland Yard removed Stompanato from England, but when Turner returned to the US a short time later, Stompanato was slain in an altercation with Turner's 14-year-old daughter, Cheryl.
Stompanato's associates retaliated by threatening Connery's life. A message from Mickey Cohen, a noted gambling racketeer and friend of Stompanato, was delivered to Connery: "Get out of town or a contract will be put on your life." Connery did not leave town but did keep a low profile until tensions abated.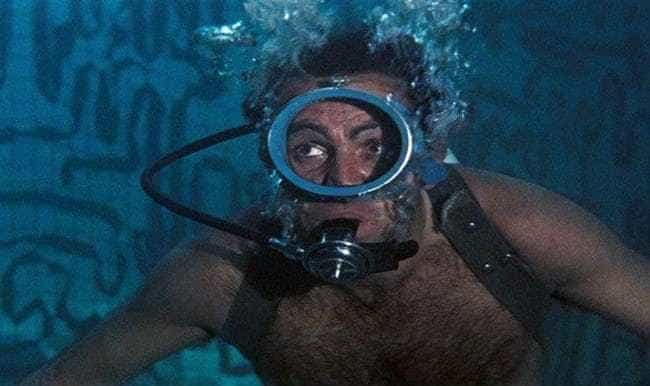 Thunderball, a 1965 Bond film that takes place in the Bahamas, features Sean Connery swimming in a pool filled with sharks. Connery wasn't thrilled about the scene and reportedly asked for a partition to be placed between him and the animals.
One of the sharks was able to cross the barrier, however, sending Connery out of the pool. Onlookers recalled that the actor narrowly escaped a shark attack by mere seconds.
see more on Thunderball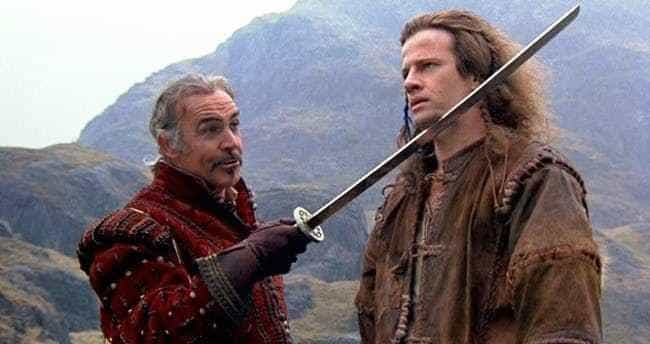 In spite of a prohibition on the set of Highlander (1986) thanks to an insurance company mandate, Sean Connery didn't shy away from alcohol. He even brought his own whisky to the set.
According to the film's director, Russell Mulcahy, "On the plane up, Sean brought out a bottle of homemade scotch a friend had given him. 'C'mon, laddie,' he said, 'have a nip of this' It blew my brains out."
With dangers around every turn on set, Connery reportedly parceled out his booze to keep morale high. Co-star Christopher Lambert confirmed the amount of drinking that occurred during filming:
I'm not saying Scottish people drink all the time, but if they drink, they drink. It's not a sip of wine, it's a quarter of a bottle of scotch. There were 1,000 extras for the battle scenes and they went at it for real. After each [sequence], the cries went up: "Doctor!" "Nurse!"
see more on Highlander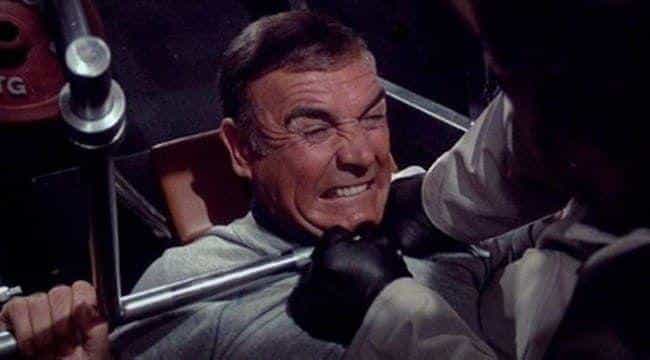 To prepare for Never Say Never Again (1983), Connery worked with martial arts instructor and choreographer Steven Seagal. In an interview with Jay Leno, Connery recounted how Seagal actually hurt him during training:
[Seagal and I] had this training... and he was really very, very good and everything, and I got a little cocky because I thought I knew what I was doing, because the principle is it's defense, so it's a pyramid and I got a bit flash and... he broke my wrist.
Connery went on to reveal that years passed before he realized his wrist had been broken at all.
see more on Never Say Never Again