Politics
11 Facts You Probably Didn't Know About Sean Spicer's Past

In his role as White House Press Secretary, Sean Spicer is tasked with bringing President Trump's policies to the public. But how did Sean Spicer get to the White House? The average American didn't know who he was until Trump took office. Now, thanks to frequent press conferences and some eyebrow-raising interactions with reporters, Spicer seems to be everywhere.
There isn't much in Sean Spicer's past life to suggest that he would become the face of an often controversial presidency. Spicer was born in Manhasset, New York on September 23, 1971, and grew up in Rhode Island. His career in politics started small. A lot of what Sean Spicer used to do involved the quiet day-to-day tasks of a midlevel congressional staffer, or the behind-the-scenes operations of political campaigns. In fact, Sean Spicer before Trump could have been any Republican party operative with Beltway experience and a lengthy resume. But now that he's accepted a job in Trump's White House, Spicer has made a name for himself, for better or worse.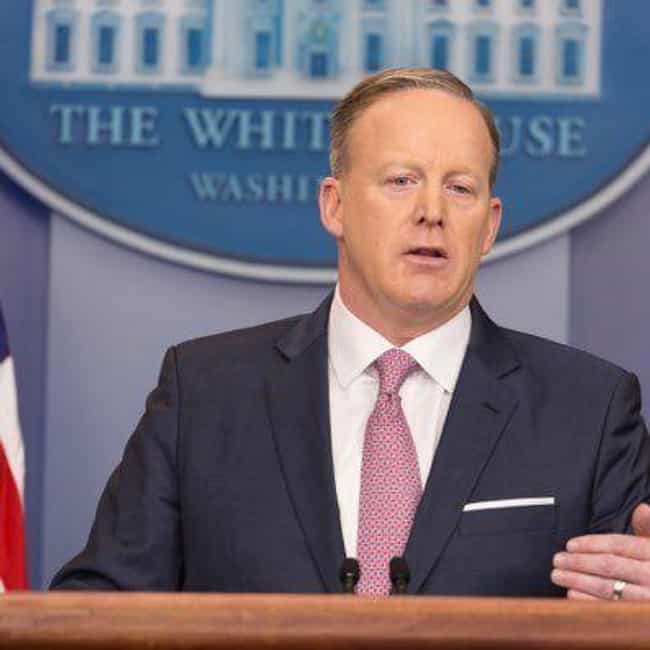 His High School And College Student Government Experiences May Have Prefaced What Was To Come
Spicer attended prep school at Portsmouth Abbey School in Portsmouth, Rhode Island, graduating in 1989. He got a BA in Government from Connecticut College in 1993. In 2012, he also received a MA in National Security and Strategic Studies from the Naval War College, in Newport, Rhode Island.
Spicer volunteered for political campaigns throughout high school and college and participated in student government. His contentious relationship with the press may have started around this time, too. His name was reportedly printed in his college newspaper as "Sean Sphincter," prompting him to accuse the paper of printing "half-truths."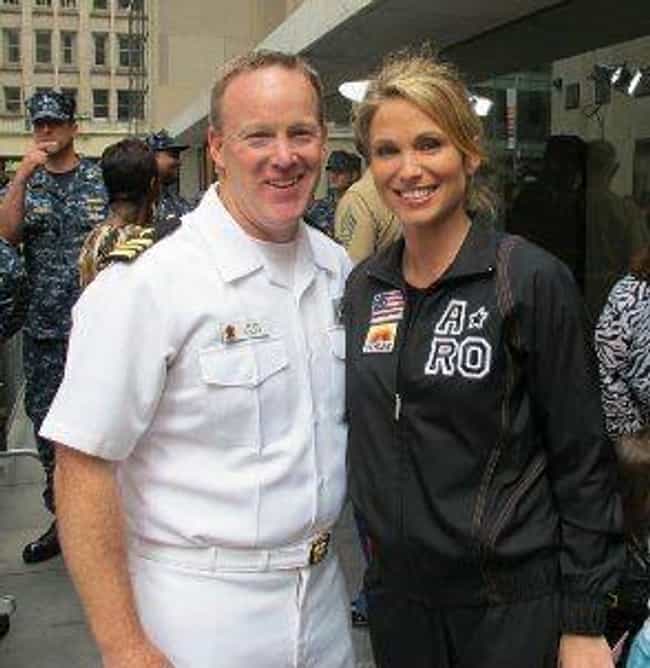 Spicer is actually Commander Sean Spicer. In 1999, he joined the U.S. Navy Reserve as a public affairs officer. After his appointment to the Trump administration in December of 2016, he was transferred to the Joint Chiefs of Staff, Naval Reserve. Spicer has never served in combat.
His Political Career Started With Congressional Staff Work
Spicer's political career began in the mid- to late '90s with congressional staff and campaign work; he chiefly served as a spokesman for various Republican congressmen. These included Mike Pappas (R-NJ), Frank LoBiondo (R-NJ), Mark Foley (R-FL), and Clay Shaw (R-FL). Spicer handled tasks including communications, strategy, and fundraising.
Shaw's reelection bid in Florida in 2000 ran into a snag, due to the recount required in the presidential election. Shaw eventually won the hotly contested race. Spicer, his spokesman, was quoted as saying, "We had an election Tuesday. We had a recount yesterday. At some point you have to accept the will of the people."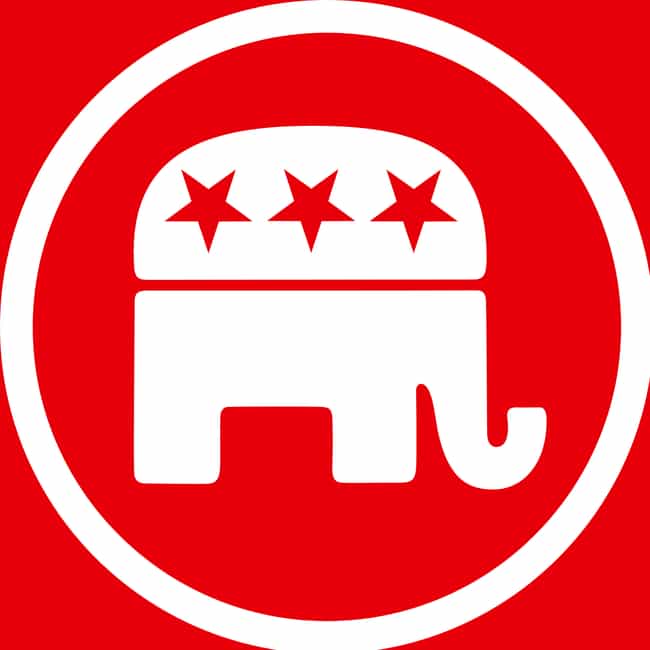 He Worked For The National Republican Congressional Committee
Spicer landed his first position as a Congressional communications director in 2000, when he was named Communications Director for the House Government Reform Committee. He quickly moved on to become the Director of Incumbent Retention in 2001 for the National Republican Congressional Committee.