Entertainment
Beloved Family Classics That Are Chock-Full Of Tragedy

4.8k votes
1.2k voters
36.2k views
12 items
List Rules Vote up the movies that you never realized are total tear-jerkers.
There's nothing quite like a good, wholesome family movie to help you unwind after a long day. Luckily, Hollywood cranks out an endless stream of films designed to fill audience's hearts and CEO's wallets. With so many movies coming out, its easy for film executives to miss the occasional understated plot point, which results in a ton of classic movies that are full of tragedy, even though they're marketed as family-friendly.
Even if you're a certified film buff, there are still probably a few films you never realized are super sad. On the surface, these movies often appear pleasantly light-hearted, but a closer look proves that they're chock-full of murder, abuse, and mayhem. Sometimes the misery unfolds on-screen, but other films simply leave plot threads hanging that spell doom for their plucky protagonists.
Hollywood movies sometimes get criticized for focusing too much on "happily ever afters," but in reality, they're pumping out all sorts of secretly depressing family movies
back to page 1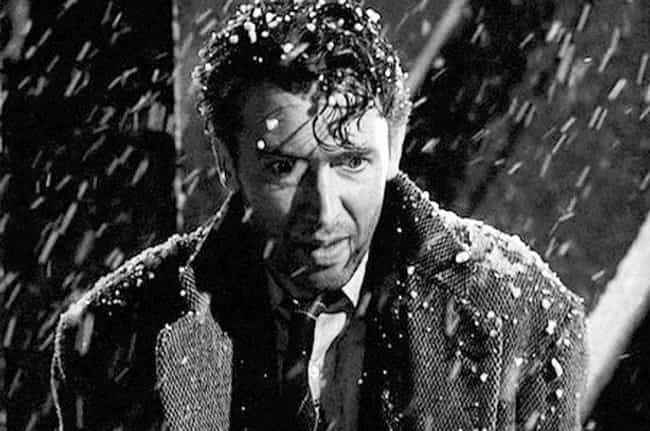 In It's A Wonderful Life, George Bailey (James Stewart) makes plans to kill himself so that his family can collect on his life insurance and avoid prison time. Before he can seal the deal, God sends a guardian angel to show Bailey how important he is to those around him. If Bailey hadn't been born, his brother would have died, his wife would have never married, and the town they live in would have been taken over by a greedy miser. After the vision, Bailey decides his life is actually okay, and he comes home to find dozens of friends waiting eagerly to help him out.
But what aspects of Bailey's life are actually going to change? He still works with the klutzy Uncle Billy (Thomas Mitchell) who misplaced $8000 (which inflates to over $100,000 by today's standards), his nemesis, Mr. Potter (Lionel Barrymore), is only getting richer, and his office is still located in a crappy old Building and Loan that he hates. It's only a matter of time before he finds himself in a similarly trying situation, but without the help of angels to pull him through.
Actors: James Stewart, Donna Reed, Lionel Barrymore, Ward Bond, Gloria Grahame, + more
Released: 1946
Directed by: Frank Capra

Is this movie unexpectedly sad?
see more on It's a Wonderful Life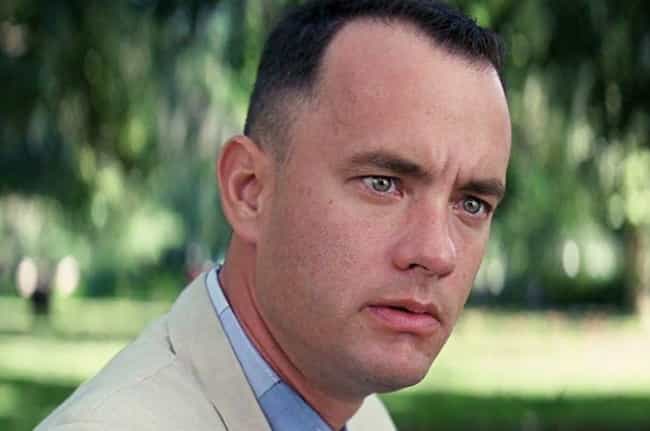 Forrest Gump won the Academy Award for Best Picture by being so darn likable. In the film, Tom Hanks does an excellent job portraying the man that apparently is behind all of your favorite pieces of pop culture, such as ping pong, smiley face t-shirts, and even John Lennon's "Imagine."
While it's cute that all these beloved properties supposedly share a common creator, it's a little known fact that Mark David Chapman claims he assassinated Lennon because of the line in "Imagine" about a world with no possessions. According to Lennon's killer:
"He told us to imagine no possessions, and there he was, with millions of dollars and yachts and farms and country estates, laughing at people like me who had believed the lies and bought the records and built a big part of our lives around his music."
If Gump is truly responsible for the creation of "Imagine," that means he's at the very least indirectly responsible for Lennon's death.
Actors: Tom Hanks, Kurt Russell, Sally Field, Haley Joel Osment, Robin Wright, + more
Released: 1994
Directed by: Robert Zemeckis

Is this movie unexpectedly sad?
see more on Forrest Gump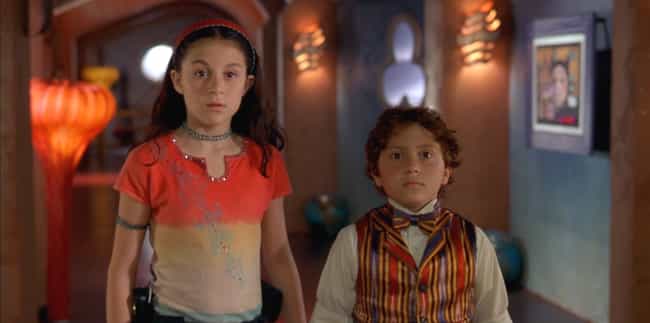 Upon its release, Spy Kids ignited the imaginations of children across the planet. After all, what could possibly be cooler than teaming up with your family to become secret agents and take down the bad guys?
While that admittedly does sound sweet, there is one slight problem with the Cortez family. Most of the adults are highly-trained, and use non-lethal tactics to take out their enemies, but Uncle Machete (Danny Trejo) is a straight-up murderer. The director, Robert Rodriguez, has confirmed that the uncle is the same Machete who stars in the Machete films. In his own franchise, Machete takes pride in his ability to murder basically everyone. While spying can often be dangerous, it's pretty uncomfortable to see the violent, ex-Federale mentoring young children.
Actors: George Clooney, Teri Hatcher, Carla Gugino, Antonio Banderas, Alan Cumming, + more
Released: 2001
Directed by: Robert Rodriguez

Is this movie unexpectedly sad?
see more on Spy Kids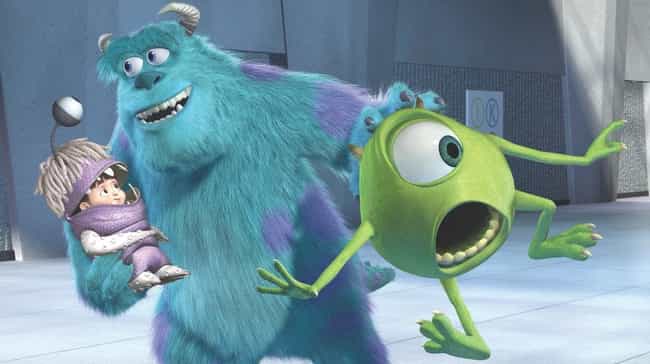 In the final moments of Monsters Inc., the monsters discover that harvesting laughter yields ten times more power than collecting screams. In response to this revelation, the company changes it's business model, and begins working to make children laugh.
Wait a second, one laugh is equal to ten screams? That means that approximately 90% of the workforce could be laid off with no real consequences. Additionally, the monsters learn that kids aren't poisonous, which effectively eliminates the need for the Child Detection Agency. When all is said and done, hundreds of monsters could potentially be out of work. These creatures might have had long, illustrious careers as scarers, but unless they can revamp their personas to appear funny, they'd better start freshening up their resumes.
Actors: Billy Crystal, John Goodman, Steve Buscemi, Jennifer Tilly, James Coburn, + more
Released: 2001
Directed by: David Silverman, Pete Docter, Lee Unkrich

Is this movie unexpectedly sad?
see more on Monsters, Inc.