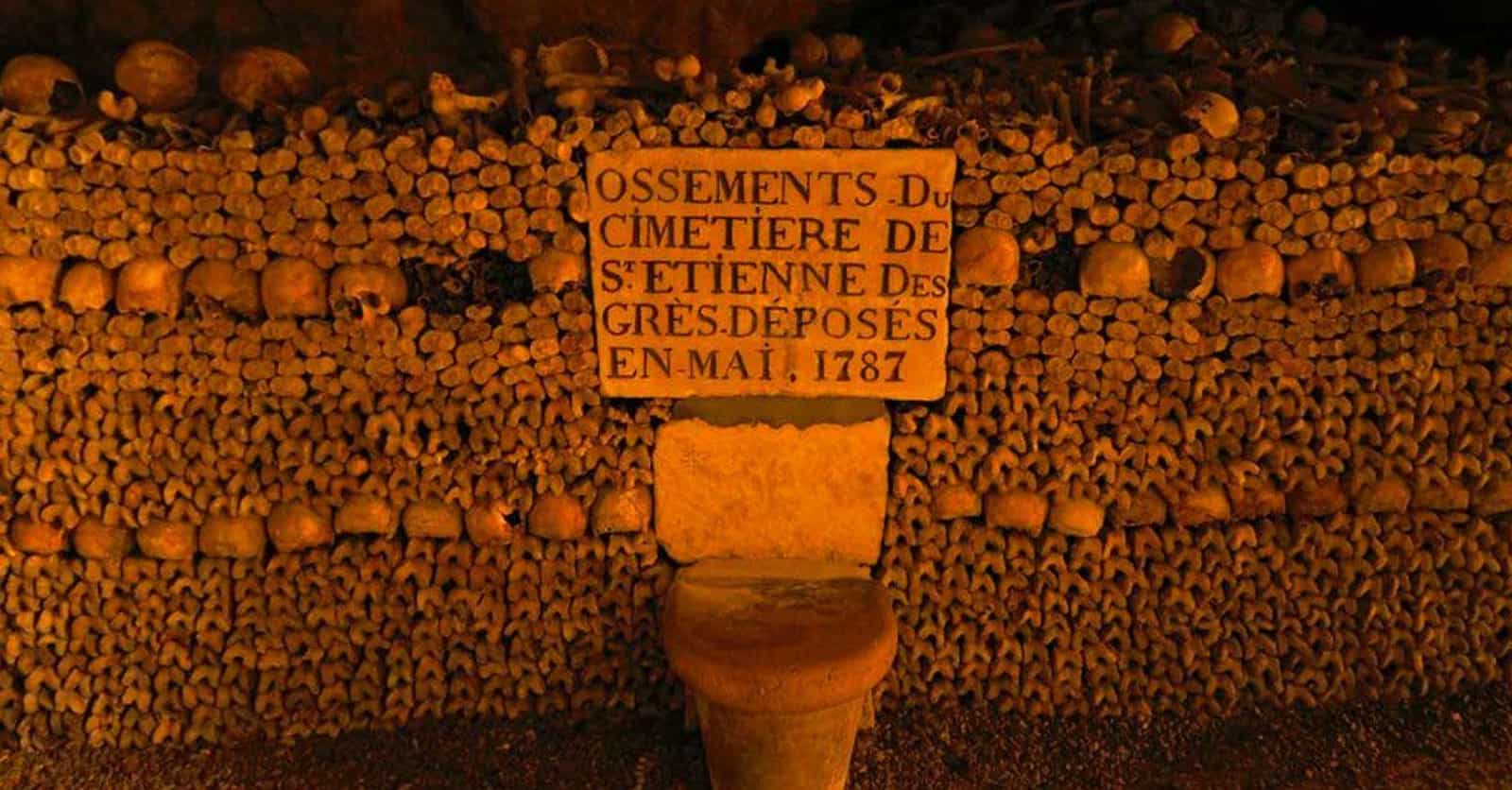 Photo: user uploaded image
The Paris Catacombs Hide A Secret Cinema Club And Pools, In Addition To Six Million Dead
It is sometimes challenging to separate facts from long-held rumors about the Paris Catacombs. As an underground cemetery holding the bones of millions of people below Paris, the catacombs are the stuff of nightmares. In many ways, however, the mass grave site is the least disturbing aspect of the underground labyrinth. There is much gossip about Nazis, vengeful spirits, and secret societies supposedly in the catacombs.
With nearly 200 miles of gloomy tunnels, it's easy to imagine getting lost in the Paris Catacombs and never making your way out. Today, any visitor can embark on a guided tour, and learn all kinds of information about the historic burials. However, this tour is only about 45 minutes long - it doesn't even take you deep into the illegal sections, where the secrets dwell.
You've already read about tales of haunted catacombs, and perhaps strolled through the mysteries surrounding murder dumps. The Paris Catacombs are a mix of both: an allegedly haunted area where the dead rest in astonishing numbers and few know how deep the darkness goes.
---
A Controversial Video May Show A Man Who Died In The Catacombs

Video: YouTube

In the early 2000s, a video reportedly recovered from a dusty camera found in the catacombs aired on several TV channels. The director, who released the video as a part of a documentary on haunted locations, said he received the camera from so-called "cataphiles," unauthorized catacombs explorers. The origins of the video are murky, leading many to claim the video is a hoax.

Regardless of whether it's a fact or fiction, the video is chilling as it shows a man growing progressively unbalanced, panicked, and lost. No one knows what happened to the man in the video, which leads speculators to assume he died in the catacombs. Viewers pore over the video for clues like markings on the walls and mysterious, muffled sounds.