Weird Nature
The Ingenious Hunting Tactics Of The Selfie Spider, A Self-Aware Arachnid

Spider webs can be intricate, get tangled, or, in the case of this newly discovered spider, be used to confuse their enemies. Informally named the "selfie" spider, these little arachnids create a self-portrait spider web, complete with a "spider" decoy that's supposed to look like them. Research is still pending an official name, but these creatures are thought to be a brand new discovery, adding to the approximate 35,000 named species of spiders worldwide.
Discovered in a small area in the Amazon jungle in 2012, these spiders have evolved to use some ingenious hunting tactics never seen before. Believed to be part of the Cyclosa genus, a family of spiders which creates sculptures from dead leaves and debris in their webs, selfie spiders take this wild ability to a new level.
But they aren't the only innovative arachnids out there. From building gigantic webs to lacing their web silk with toxins, crazy spider web defense mechanisms help these eight-legged creatures survive, and amaze us all while doing it. Here's a look at the selfie spider and some other wild spider facts.
Selfie Spiders Build A Decoy Of Themselves Into Their Web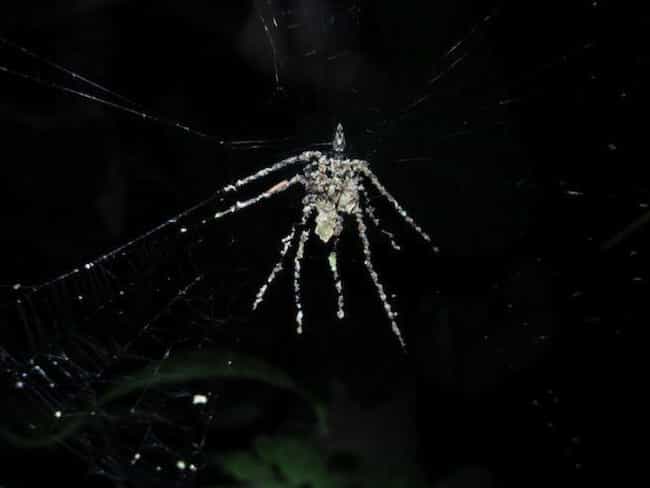 The reason these "selfie" spiders are named as such is because they create a decoy of themselves in their web. These wild decoys are made out of debris, dead insects, and leaves, and are placed in the center of the web. Specialized silk strands called stabilimenta hold the debris together. Because of the material used, outsiders may confuse these decoys with a dead spider. The real spider is much smaller than the decoy and will hide somewhere near it, shaking the web so the decoy appears to be moving.
Entomologist Phil Torres said, "Considering that spiders can already make really impressive geometric designs with their webs, it's no surprise that they can take that leap to make an impressive design with debris and other things."
The Decoys Confuse Predators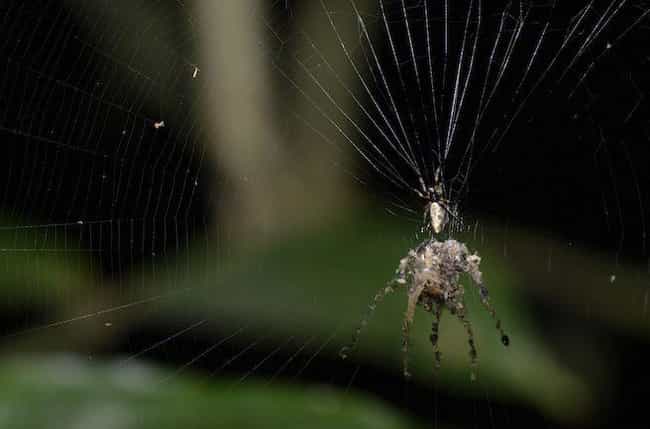 According to researchers, the Cyclosa species of spiders have been previously successful protecting themselves from predators using the decoys. Paper wasps, for example, will attack the decoy rather than the spider itself. And since the decoy is bigger than the spider, it can appear more menacing to hungry intruders.
While other members of the Cyclosa family can also build decoys of themselves, only the selfie spider has been observed to shake their webs. They are also seen as more artistic, since their relatives' decoys are clumpy, made out of discarded egg sac balls, and do not feature legs.
Entomologist Phil Torres Discovered These Unusual Spiders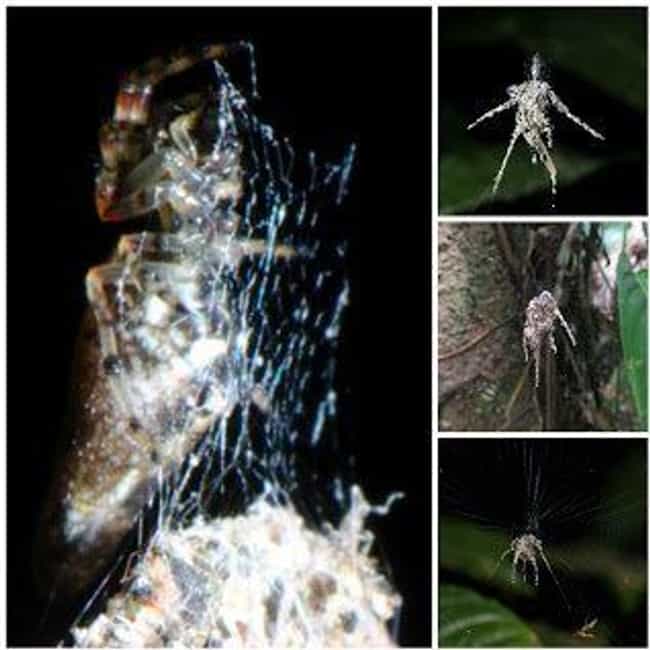 Phil Torres was working in Peru in 2012 when he discovered these unusual spiders at the Tambopata Research Center in Peru. He is also a science educator and biologist who is involved in education and research projects in Peru and Southern California.
Torres said on his website he and a team of researchers were on a three-day expedition looking at different spiders in the region when they stumbled across the spider. They tried finding other spiders like it in the area, but were unsuccessful. The Tambopata Research Center is part of a Peruvian ecotourism company that also researchers sustainability and animals native to the region.
Selfie Spiders Call The Amazon Home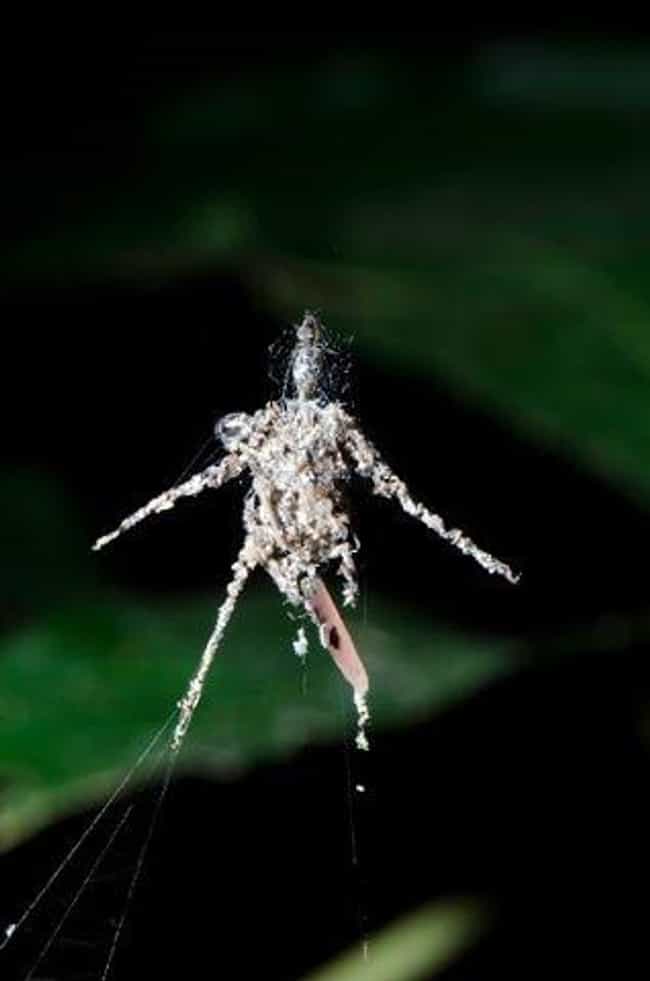 About 25 selfie spider webs have been discovered around the Tambopata Research Center in the western Amazon floodplains of Peru. They are believed to have a restricted range, at least from the researchers' one square mile search. "But for all I know, there's millions of them in the forest beyond," Torres mentioned.