Unspeakable Times
Serial Killers Active in the Same City at the Same Time

Updated June 14, 2019
61.6k views
9 items
Serial killers are supposed to be rare. When one terrorizes a city, there usually isn't another lurking around the corner, committing his (or even her) own horrifying crimes. However, there have been times when serial killers overlap in the same city. This makes it tricky for law enforcement to determine which murderer is to blame for the crimes - they might even think that it's just one killer, not the work of two active killers. Some huge cities, like Los Angeles and New York, have had multiple serial killers scaring their citizenry at the same time. Small cities have also been terrorized by serial killers who were active at the same time.
It's hard to believe so much chaos was happening all at once - and that some of these killers managed to get away with it for a long time.
Edmund Kemper, John Linley Frazier, And Herbert Mullen All Terrorized Santa Cruz, CA
In the early 1970s, Santa Cruz, CA, had not one, not two, but three serial killers lurking about. One was Edmund Kemper, a Department of Transportation employee who had been diagnosed with paranoid schizophrenia in his youth. He killed at least six women, all of whom were hitchhikers that he picked up at the side of the road, as well as his mother and one of his female friends. He was caught in 1973, and has been incarcerated in the California Medical Facility in Vacaville, CA, ever since.
While Kemper was killing young women, Herbert Mullin was on a killing spree of his own, believing that each death helped him prevent earthquakes. In all, he committed 13 murders. His victims ranged in age from four to 72, and were mostly men. Mullin was caught in 1973. He pled guilty, and received a sentence of life in prison. He is currently at Mule Creek State Prison, where he will be up for parole in 2021.
And to round out the Santa Cruz killers was John Linley Frazier who, in 1970, killed five people. Frazier attacked and killed ophthalmologist Victor Ohta, his wife, their two sons, and his secretary after spiraling into a rampage. Frazier said he was an agent of God. He was arrested and sentenced to death in 1970. In 2009, he hung himself in his prison cell.
London, Ontario, Was Besieged By Multiple Serial Killers At The Same Time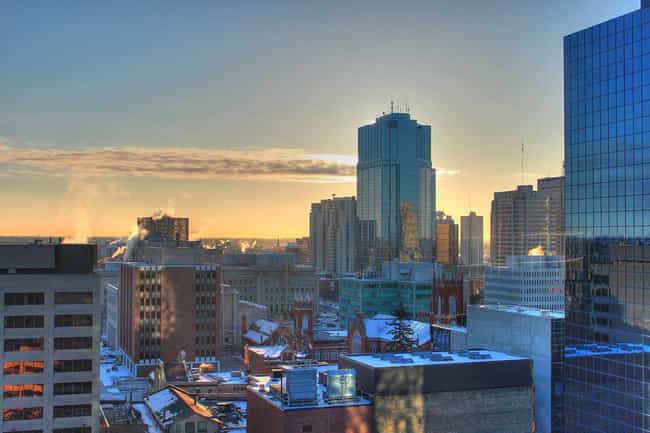 London, Ontario, is a Canadian city located midway between Detroit, MI, and Toronto, also in Ontario. It currently has almost 400,000 residents, and is known for having upwards of three active serial killers at the same time. The three known killers - Christian Magee (nicknamed the Mad Slasher), Gerald Thomas Archer (the London Chambermaid Slayer), and Russell Johnson (the Bedroom Strangler) - combined are responsible for 13 of the 29 people who have been brutally slain in the city over the last 25 years.
Of the known killers, Johnson has the largest body count. He confessed to the murder of seven women and the attack of 10 others, all of whom he followed to their homes and then broke into their bedrooms, where he would rape and strangle them. He was found not guilty by reason of insanity, and remains in a psychiatric hospital. MaGee killed three teenagers - one who was only 14 - by slashing their throats during a sexual assault. He spent some time in a maximum security prison, but is now in a secure hospital, due to his health issues.
Archer was convicted of only one murder, but is suspected of killing others. He preyed on women who worked in hotels (hence his nickname, the London Chambermaid Slayer). Archer was released from prison around 1985, and died shortly thereafter.
Michael Hughes, Lonnie Franklin Jr., And Chester DeWayne Turner Made Los Angeles A Scary Place To Be In The 1980s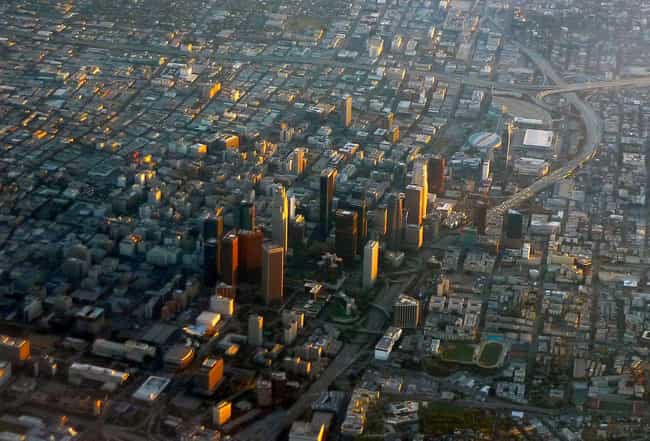 The 1980s were a dangerous time in Los Angeles. There were three serial killers on the loose, all preying on women. Michael Hughes, Lonnie Franklin Jr. (also known as the Grim Sleeper), and Chester Turner all committed their murders primarily in the 1980s, although the Grim Sleeper took a break and went back to killing in the 2000s.
Hughes sexually assaulted his seven victims before strangling them to death and dumping them in various areas around the city. He was caught in 1993 and is currently on death row. Franklin was apprehended in 2010, and was sentenced to death for the murders of 11 victims, all women who were raped, shot, and then dumped in back alleys. Turner also killed 11 women by strangling them to death. He was caught in 2003, and is on death row alongside Hughes and Franklin.
Joel Rifkin, Robert Schulman, And Colin Ferguson Terrorized Long Island In The 1990s

In the early 1990s, people living on Long Island had the right be scared. There were three serial killers active during the period - Joel Rifkin, who murdered at least 16 women between 1989 and 1993; Robert Schulman, a former postal worker who killed five sex workers in a five-year span starting in 1991; and Colin Ferguson, who killed six people on a commuter train in 1993.
Rifkin picked his victims up on Long Island and in the city - similar to Schulman - and is suspected to also be the Gilgo Beach Killer. Schulman was caught after a person saw him dumping a body from his brother's Cadillac. Ferguson shot and killed six people on a commuter train, injuring 19 others.
Rifkin was sentenced to 203 years in prison back in 1994, Schulman received a death sentence in 1999, and Ferguson was sentenced to 315 years in prison. Schulman died in 2006 of undisclosed causes, and Rifkin will be up for parole in 2197. Interestingly, Rifkin and Ferguson were housed at the same prison—Attica Correctional Facility. The two got in an argument over the telephone and allegedly bragged to one another about how many people they killed.