Entertainment
Comic Book Movies That Took Themselves Way Too Seriously

1.3k votes
244 voters
42.2k views
20 items
List Rules Vote up the comic book movies that forget to be fun
Put on your leather jacket and check out these comic book movies that took themselves way too seriously. Comic book movies are a big deal. We're lucky enough to live in a time when all of our favorite characters have a pretty good chance to jump from the page to the big screen. This is mostly thanks to films like X-Men and Christopher Nolan's Dark Knight trilogy. But where those films succeeded, they also created a precedent for every comic book movie that followed. Suddenly, every comic book movie was dark and serious. We've put together a list of some of the worst offenders of this cliché.
Most of the modern movies that are based on graphic novels have a few things in common. They all have about ten extra gunfights in them and they're all tinted blue. Now we don't know why that is, but we guess somewhere along the way "blue tint" became a visual representation of everything that is serious. So cover your smartphone or computer with a blue filter and proceed to read this collection of comic book adaptations that are too serious for their own good.
Vote up the comic book movies that you wish had been more fun and less crushingly serious. If you think we missed the point of these gritty comic book adaptations, let us know with your votes.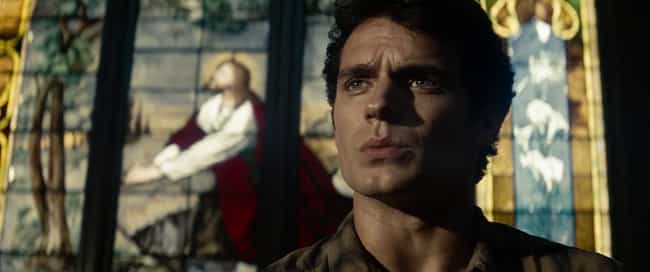 If there's a character that never needs a gritty reboot, it's Superman. Man of Steel suffers from not only from being a completely joyless and bleak film, but Superman often comes off as less than heroic when he allows his father to die in a tornado, wonders aloud whether he should save humanity, and snaps the bad guy's neck. It's not just the motivations of the characters in Man of Steel that are dark. The actual film itself is so dark that it can be hard to watch.
Giving the film a more desaturated look to make it stand out from its more comic booky cohorts may have made sense as an idea, but it made viewing the final product a bit of a slog.

Agree or disagree?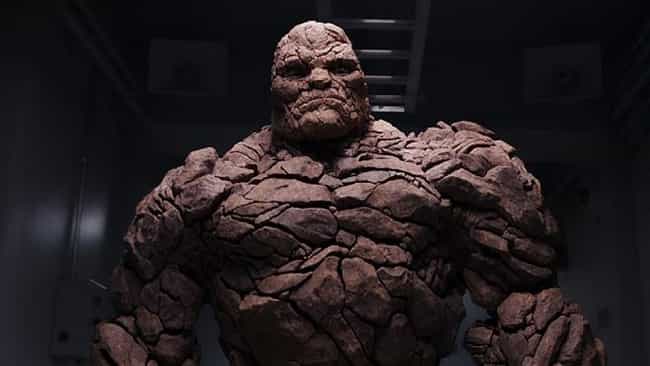 Why does 20th Century Fox keep trying to force Fantastic Four down the throats of audiences? The newest adaptation of the '60s sci-fi super group may be the most grim superhero movie yet. The film deals with government funding, the militarization of scientific endeavors, and notorious secret "black sites" - unacknowledged government locations where people can be held indefinitely against their will. You know, everything you want from a comic book movie.
Maybe this is Fox's way of trying to match DC's gritty film output, or maybe they just weren't in touch with the source material. Whatever the reason, the most recent
Fantastic Four
is the apex of unnecessarily dark films.

Agree or disagree?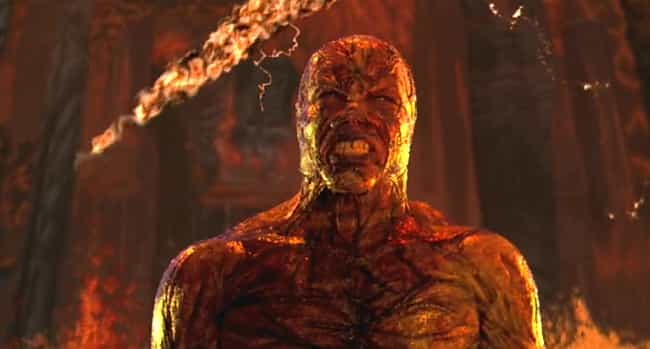 For some reason, lots of comic book fans were expecting a slightly darker version of the early '90s Batman films. They were wrong. Spawn took all the worst parts from the comic (of which is mostly terrible) and put them on display for the world to see. Not only does the movie spend a lot of time in always-rainy alley packed with vagrants, it also takes characters with names like "The Violater," "Malebolgia," and "Cogliostro" as seriously as we would anyone else.
We don't mean to be armchair quarterbacks (even though that's what this list is all about), but if
Spawn
had leaned in the to ridiculous trappings on the mythology and had more fun with itself, we might be on
Spawn V: Rogue Nation
by now.

Agree or disagree?
This Angelina Jolie project somehow took an already dark concept (super villains go to war with superheroes and kill them all off) and managed to add an extra layer of grit. The film removes any sense of playfulness that the comic had by doing away with the conceit of super villains, introducing a deadly serious group of assassins instead.
Wanted
features an exhausting amount of violence for a modern action film. We don't understand why the producers felt like they needed to add guns on guns on guns; the source material is full of action. The comic book also gives readers time to breathe and sense of anarchistic fun, things that the film barely seems concerned with.
Agree or disagree?