Entertainment
Celebrities Share Their Experiences Being On 'Sesame Street'

Updated December 30, 2019
1.1k views
21 items
For most people who grew up in and around the United States, Sesame Street was a large part of their formative years. The various people and Muppets who have appeared on the series over the years have helped teach generations of children how to count, spell, sing, and dance, and since 1969, the series has been aided by more than 700 celebrity guest stars.
For some, getting a spot on Sesame Street is all about bragging rights, or having something their kids can be proud of, while others enjoy an opportunity to help children whenever they can. Over the years, some of these famous folks have spoken about their time on the show, and while there have been hundreds, these celebrities have all looked back on their time on Sesame Street with these fond anecdotes about their experiences.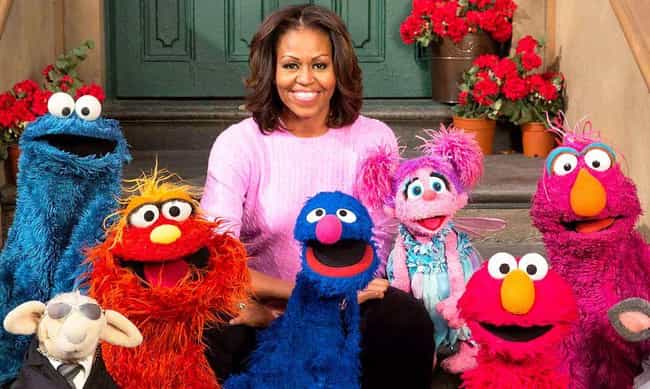 Being the First Lady of the United States of America is a serious job for anyone who takes on that honor, and for Michelle Obama, it was all about nutrition and helping out children wherever she could. This made her appearance on Sesame Street helpful to her cause but also an honor for her as well. She's appeared numerous times with members of the show, and in 2009, she visited the set to record a PSA about healthy eating with Elmo.
I never thought I'd be on Sesame Street with Elmo and Big Bird, and I was thrilled. I'm still thrilled. I'm on a high. I think it's probably the best thing I've done at the White House.
Age: 55
Birthplace: Chicago, Illinois, United States of America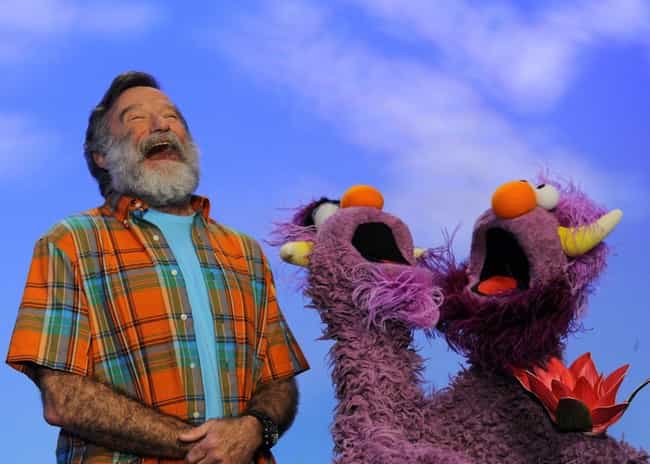 Robin Williams appeared on Sesame Street twice in his career, but those appearances stood out in the minds of viewers for many years. Williams discussed his experience on the show in a discussion with Edward Norton, which was originally published in 2002's Interview Magazine:
You know, I did two episodes of Sesame Street. I got letters from that for years. One of them was a thing where I talked about what qualifies something as alive, and I said, "Well, if it eats," and I had a pair of shoes, and at one point I put a banana in a shoe and mushed it around [laughs], and we got all these letters from mothers saying, "Thank you, that was very informative, but my kid ruined his shoes." [laughs] More people had seen that than pretty much anything I'd ever done.
Age: Dec. at 63 (1951-2014)
Birthplace: USA, Chicago, Illinois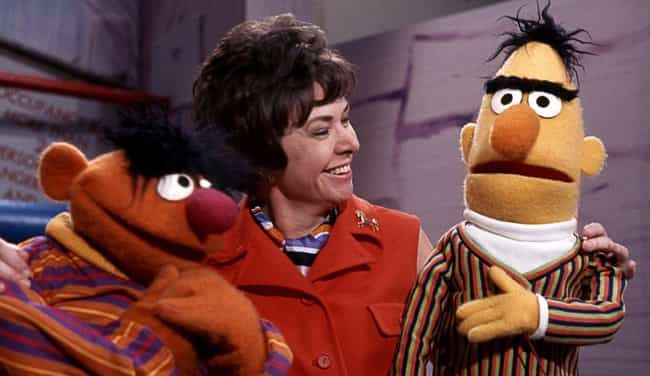 Carol Burnett's long career may not have started on Sesame Street, but the first episode to ever air in 1969 featured the comedian in a brief insert. She showed up several more times over the years, having appeared in episodes released in 1970, as well as showing up in a primetime special with the Sesame Street cast, and many other appearances of the Muppets and other similar characters.
When the series hit 50 years, Burnett was one of the people asked about her time on the show, and she had the following to say to The Hollywood Reporter:
I didn't know anything about it when they asked me to be on. All I knew was that Jim Henson was involved, and I thought he was a genius - I'd have gone skydiving with him if he'd asked. But it was a marvelous show. I kept going back for more. I think one time I was an asparagus.
Indeed, she was once an asparagus. On September 20, 1980, she appeared on the show in a "Lonely Asparagus" sketch, which included singing, dancing, and all sorts of zany fun.
Age: 85
Birthplace: San Antonio, Texas, United States of America
Patrick Stewart: 'I Count It As One Of The Most Exciting Encounters With Iconic Characters I've Ever Had.'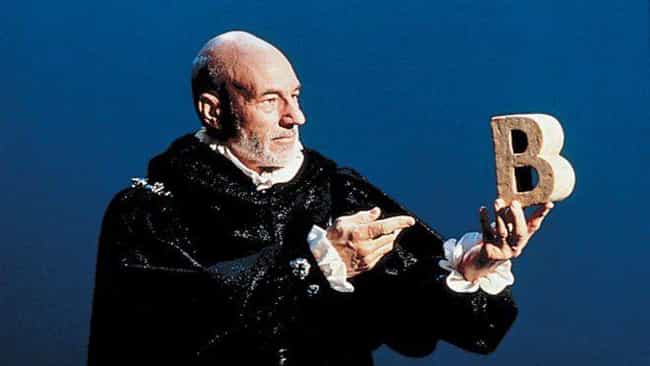 Patrick Stewart is well known for his work in the X-Men series, and as Captain Jean-Luc Picard, but he's been a serious Shakespearean actor for most of his adult life. He had an opportunity to embrace his roots when he appeared on the show in 1996, though it wasn't entirely stripped from the Bard's words:
It wasn't even a day's work - it was half a day if that. And I was thrilled when I saw that they had this idea of me standing there, dressed somberly and with a skull in my hand, reciting perhaps the most famous lines in all of Shakespeare. Although come to think of it, it wasn't a skull in my hands, it was the letter B. And it wasn't Shakespeare, it was something like what Shakespeare wrote. As I recall, I said, "A B or not a B." But I count it as one of the most exciting encounters with iconic characters I've ever had. And I have a feeling it was not until that moment that my children actually began to realize I had a significant career as an actor.