Behind The Scenes

Behind-The-Scenes Stories From 'Sex And The City'

It's hard to imagine, but when Sex and the City started its six-season run in 1998, HBO was far from the powerhouse of entertainment that it is today. One hit show the cable network had at the time was The Larry Sanders Show, and The Sopranos did not air until 1999.
In the summer of 1998, the Sex and the City characters Carrie, Charlotte, Miranda, and Samantha forever changed television history and helped to build HBO into an entertainment empire. The four best friends from New York City almost instantly shifted the cultural and fashion zeitgeist. Ladies needed to have (or at least fawn over) Carrie's Manolo Blahniks, while conversations about orgasms over Cosmopolitans suddenly became acceptable brunch fodder.
For many fans, the four leads felt like they were our best friends as well. We laughed over Samantha's sexcapades and identified with Miranda's struggle to find the perfect balance between work and motherhood.
The series ended in 2004, but it has held up well and continues its legacy as a pop-culture phenomenon. A behind-the-scenes look at Sex and the City will make you reminisce about the series and its stars.
Author Candace Bushnell Was Paid $60,000 For The Rights To Her Column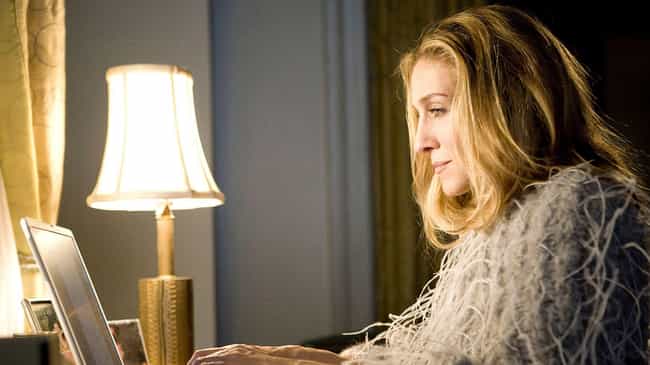 Sex and the City ran for six seasons on HBO. It was a monster hit for the network and continues to thrive on cable television in syndication. The series is based on Candace Bushnell's New York Observer column from 1994 to 1996. Bushnell also adapted her popular column into a best-selling book in 1996 called Sex and the City. She sold the rights from her book and column to television writer and producer Darren Star, who subsequently adapted the author's work for the HBO series.
If you're thinking that Bushnell must have made millions from the sale, you would be incorrect. Bushnell allegedly sold the rights to Star for a mere $60,000 in 1996. She also reportedly does not receive any backend money from syndication on the show. Though she did not get much from this specific cultural hit, she is a best-selling author of several other novels. Two of her other books, Lipstick Jungle and The Carrie Diaries, have also been adapted for the small screen.
Kim Cattrall Said She Was Never Friends With Her Co-Stars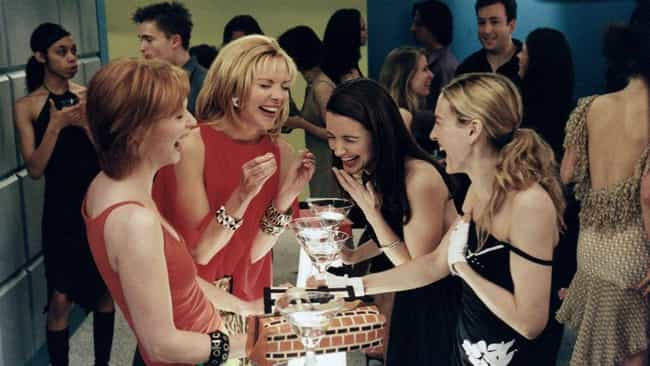 The four female leads on Sex and the City only appeared to be BFFs. According to actor Kim Cattrall, who dished in a 2017 interview with Piers Morgan, her onscreen friendships never translated to the real world. "We've never been friends," she said. "We've been colleagues and in some way, it's a very healthy place to be."
Additionally, Cattrall has not held back her personal feelings toward co-star Sarah Jessica Parker. In 2018, following the passing of Cattrall's brother, she took to Twitter to thank her past work colleagues and friends for their support. "I would like to thank my fans, friends, and my #SexandtheCity colleagues for the outpouring of support for myself and family over the past 72 hours," Cattrall posted.
However, the actor did not welcome any condolences from Parker. Cattrall posted on her Instagram page, "I don't need your love or support at this tragic time @sarahjessicaparker."
She added in the caption:
My Mom asked me today "When will that @sarahjessicaparker, that hypocrite, leave you alone?" Your continuous reaching out is a painful reminder of how cruel you really were then and now. Let me make this VERY clear. (If I haven't already) You are not my family. You are not my friend. So I'm writing to tell you one last time to stop exploiting our tragedy in order to restore your "nice girl" persona.
Sarah Jessica Parker Said Wearing Those Heels Ruined Her Feet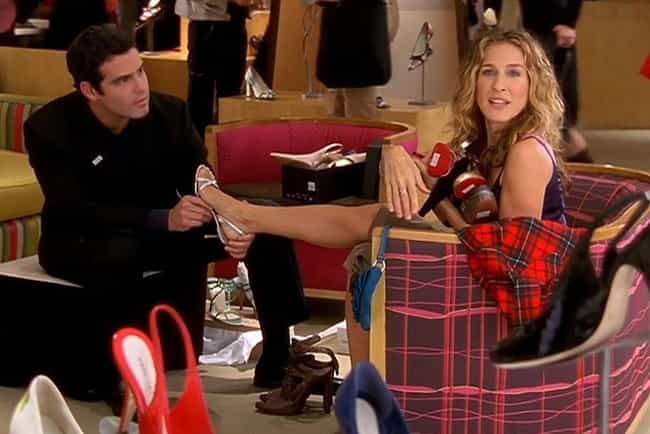 Actor Sarah Jessica Parker's shoe closet became the envy of every female with a fetish for footwear. Unfortunately, her character's impressive array of Manolo Blahniks took a toll on her feet. "I literally ran in heels," Parker revealed. "I worked 18-hour days and never took them off. I wore beautiful shoes, some made better than others, and never complained."
The actor twisted her ankle shooting the 2011 romantic comedy I Don't Know How She Does It. Parker's trip to the doctor's office for that injury ultimately became an eye-opening experience. The doctor told Parker, "Your foot does things it shouldn't be able to do. That bone there…You've created that bone. It doesn't belong there."
The actor took the foot doctor's advice moving forward and gave her feet a rest from uncomfortable footwear. Parker limited herself to wearing high heels only during fancy affairs like red carpet events.
Kim Cattrall Turned Down The Role Of Samantha Multiple Times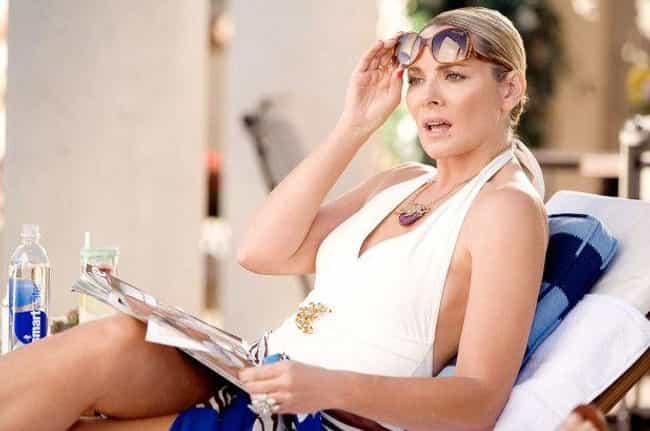 Prior to Kim Cattrall's star-making turn as Samantha Jones on Sex and the City, she was a working actor with several big and small screen credits; however, she failed to find that big-time breakout role until Sex and the City became an international hit. It was a role that Cattrall actually turned down three times because she was worried about the provocative nature of the character.
She explained her reasoning on Piers Morgan's Life Stories in 2017. "I think I was scared. I think that at 41, I didn't know if I could pull it off. I just felt I didn't want to put myself out there and be ridiculed," Cattrall said. "Forty now seems so young but then, there is ageism everywhere, not just in Hollywood and this sort of thing about being an older woman and preying on younger men."