True Stories

14 Titillating True Stories from Inside Sex and Swinger Clubs

For the uninitiated, the idea of going to a sex club is exciting and daunting in equal measure. How do you handle yourself when you're trying to handle as many people as possible? Do you make conversation, or just rip off your tear-away pants and get down to business? Should you take a viagra before hand, or get a little tipsy to make yourself more comfortable with what's to come? After reading these true stories from sex clubs you should have an idea about how to appropriately have fun at an orgy. Maybe you'll even be inspired to start your own swinger's night.
Obviously, these sex club stories are NSFW, and so are a lot of the images, so unless your boss has a secret red room, you should probably read this on the DL. Assuming you're at work. Which begs the question, why are you reading this at work? Do you also peruse Pornhub from the confines of the office toilet stall?
More than anything else in life, sex can be fulfilling, weird, funny, and sad – and these true stories from swingers accentuate all of those descriptors. Some of the swingers club stories on this list will definitely put you in the mood to check out a sex party, and others might put you off the concept of sex clubs altogether.
If you have any fun experiences to share about your favorite swinger's club, leave them in the comments, but please avoid the phrase "leather pig mask."
First Time Discoveries: A Tight Surprise, a Loving Couple, and Life as Animated Sex Toy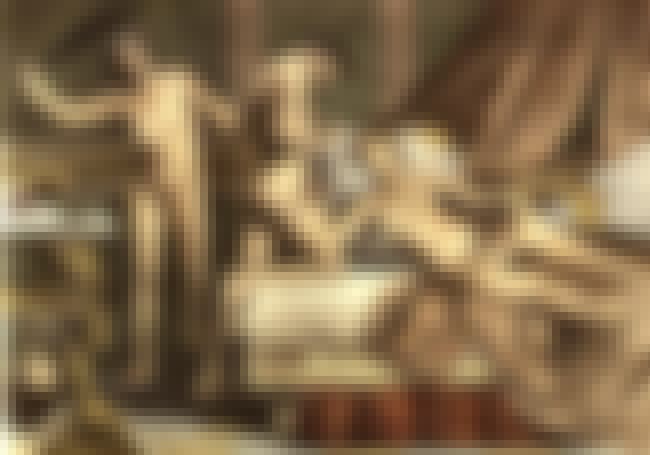 You can't ask for a better first time at a sex club than this anonymous writer's experience at the Oasis Aqualounge in Toronto, Canada. She got a personal tour of the club, which is housed in a mansion, and met a very chill couple.
I told Karen I had never done this before. She looked puzzled. I was referring to group sex. She said that no one said anything about f*cking. Sometimes the four of them would just hang out at the lounge. She was so natural about it I almost forgot that she was completely naked and I was wearing nothing but a towel.
From there, the evening slips into a sensual puddle of group sex and cool hangs, which started with a request for cunnilingus ("I obliged, drawing my tongue from her c*nt to her clit in long, slow laps. I slipped a finger inside of her and was surprised by how tight she was. She let out a moan."). However, the author does at some point realize there was an element of people using one another for personal gratification involved in the ordeal.
Mark slid into me, slowly at first and then faster. Karen was talking to him, telling him how much she could tell I liked it.

'She wants it deeper baby,' she said.

That was the second time Karen and Mark had exchanged words about me without actually talking to me. I realized that their emotional connection meant that I was not on equal ground with them. While I was enjoying the act, I didn't feel that I was much more than an animated sex toy.
Just Let Go: Whiskey, Dongs, Clams, and Lots of Oral from Complete Strangers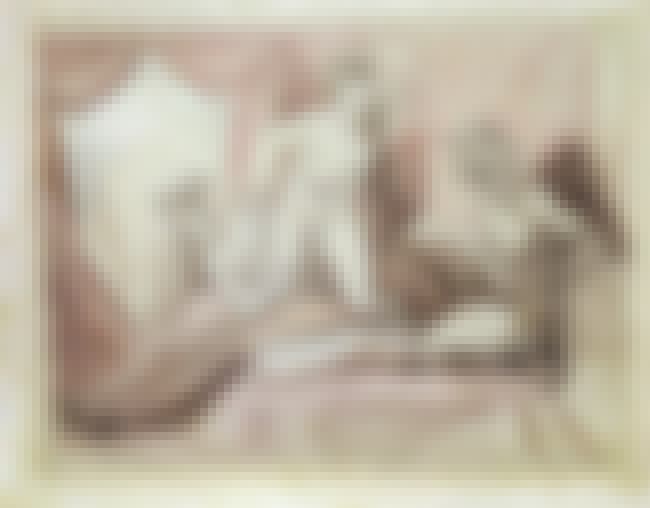 Being in a monogamous relationship with hints of polyamory can get very complicated very quickly. People get jealous, then they get bitter, and no one wants to be in that kind of toxic relationship But that doesn't mean it's impossible to sustain a loving relationship while taking on a shared sidepiece from time to time.
Pablo Duncan and his girlfriend figured out how to visit a swinger's club and get weird without making a mess of their relationship. Unfortunately, they weren't able to successfully dodge the most boring guy at the club. "We took a break on the terrace. We smoked and talked with a guy from Seville, who spoke passionately against Catalan nationalism. That was a little boring, so we left—this time for the cinema, where we had sex with another couple."
Of course, their evening wasn't all mind-numbing talk with Catalan separatists. They also let themselves go with the flow of the freewheeling sexual waterfall.
With an unmistakable gesture, a guy asked for my permission to get closer to my girlfriend. Before I could remind him of the obligation to use a condom, he showed me he already had one in his hand. He put it on and as he penetrated her, I pushed her head southward, asking her to give me a blowjob.

Shortly after that I lost her for a while. I ended up in another corner with two women while my girlfriend was his. I found her much later in another room—she was giving some other guy a blowjob, so I started licking her p*ssy while different sets of hands touched her everywhere. After a powerful orgasm, she got up, drank more whiskey, and started talking to a guy who told her that he was trying to hold back ejaculating for as long as possible but that having sex with her made that very difficult. I listened as I received oral sex from another complete stranger.
What Does Wifey Want for Her Birthday? To Watch Another Woman Deep Throat You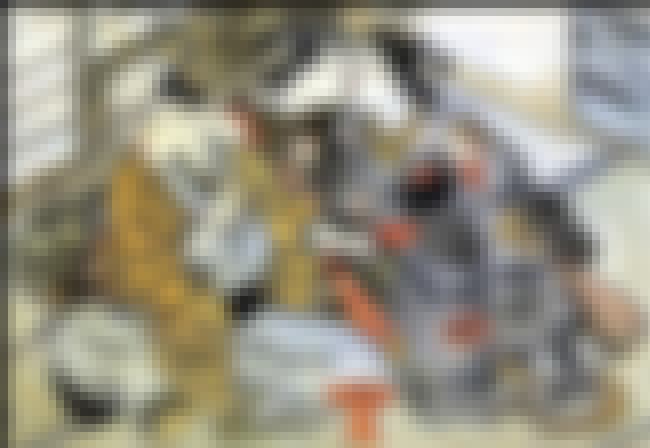 For most straight-laced couples, the idea of going to a swinger's club is the highest echelon of perversity, and exactly what a seemingly vanilla husband and wife decided to do for the wife's birthday. After a dinner with friends, the adventurous members of the party skedaddled to a swinger's club where the wife (who seems like she would be fun to party with even in a non sexual way) made sure her husband had a memorable time.
The sex goddess who had been banging man after man upstairs came back down for a break. She walked over to a table very near ours and sat down. My wife asked again if I would go over to her. I shook my head no. 'Fine,' she said, and she got up and walked over to the woman.

I could barely make out the conversation through the pounding vibrations of the loud music being played. My wife was pointing to me, talking to her. Then the woman got up, took my wife's hand, and they walked back over to me. Without saying anything to me, she got down on her knees in front of me.
So what then? Well, you can probably guess. But if not:
I was shaking inside. 'OMG! OMG! Oh. my. god!!!' I couldn't believe what was happening. I was scared. I was on fire with excitement. And I panicked. 'Wait!' I put my hands on the woman's shoulders before she could get my pants unzipped. 'We're not ok with vaginal sex.' She responded, 'Listen, I am going to suck your c*ck until it is so hard, you are going to have to f*ck her.' and she pointed at my wife...

The woman licked my c*ck slowly and sensuously, as though it was covered in some kind of expensive chocolate liqueur.... then, without warning, she went down hard and fast - all the way. Down to the very hilt of my shaft. She took it all in her mouth. Only in porn movies had I ever seen a woman do that before. I don't know how she did it, but she did...

The head of my penis, it seemed, was pounding against the back of her throat with each drop of her head.

Mmmph. Mmmph. Mmmph.
A Tryhard Loserface Ruins the Hot Tub Because He Won't Shut Up About Himself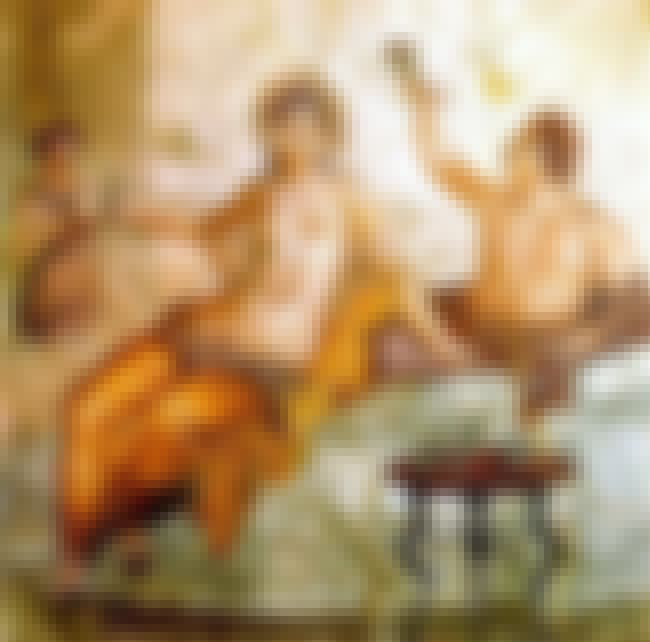 Not every visit to a sex club is a transformative experience filled with rad hard bodies clamoring to fulfill your every sexual fantasy while helping you become a better person. Sometimes you just end up in a hot tub with oddly placed jets and a guy who won't stop talking about his yacht. He also turned out to be a lecherous, rapey creep:
He comes over to us, we chat briefly and he almost immediately brings up the fact that he has a yacht that he likes to have parties on and it would be great if we could party on his yacht sometime.

Sorry but if you bring up, unbidden and unrelated to anything, the fact that you have a yacht in the first 30 seconds of a conversation you come off as a tryhard loserface.

He started touching my gf (without asking consent) and she asked me if I was ok with it and I was thinking 'Well, whatever, we are at a sex club, and so far we've not really interacted with anyone else, so I guess let's do something with someone.' So I say it's ok. They start kissing, he starts kissing her really aggressively... my gf later told me was also trying to penetrate her with his (unprotected) penis right in the pool, also without asking her (which she didn't want). So after they kiss for a minute or so she comes back to me, we chat a bit to see how we are feeling and both agree that we don't really like his vibe.