Weird History The 6 Most Outrageous Sex Rumors About History's Biggest Players
755 votes
336 voters
42.5k views
6 items
List Rules Vote up the most entertaining, scandalous sex rumors.
Think history is all dry dates and boring biographies? Think again. There's plenty of sex in history, and some of the most famous figures of all time have some wild stories about them. Fashions and social mores may have changed, but people are still people – and that means they like to engage in that most primal of acts.
You may have heard some of these sex rumors from history. A persistent tale about Catherine the Great, for instance, claims she died while getting intimate with a horse. One beloved composer may have had a surprising fetish, and a couple of American presidents were whispered to have had scandalous affairs. And then there's the story of Rasputin's penis. It supposedly continued to travel the world long after his death.
From sex addiction to sexual contraptions and everything in between, here are some of the juiciest sex rumors not covered in your textbooks.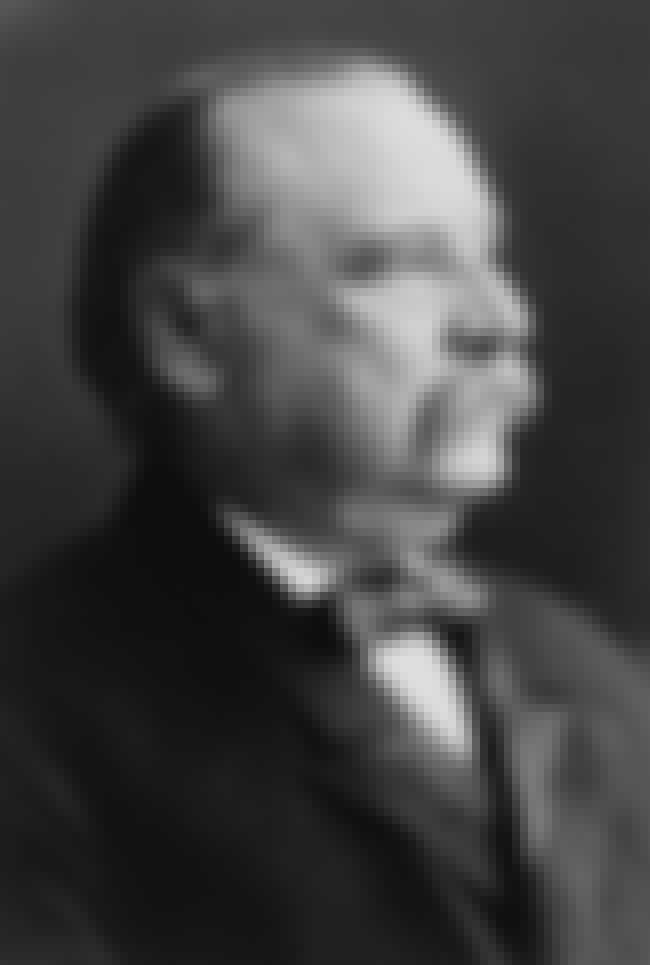 Grover Cleveland, the only American president elected to serve two non-consecutive terms, was a popular guy. So popular, in fact, that he became president after knocking up a widow, committing her to an insane asylum, and tossing his bastard in an orphanage.
During the 1884 election, news broke that the then-unmarried Cleveland had fathered a child a decade earlier with a widow named Maria Halpin. Afterward, Halpin was sent to an asylum; her son, Oscar Folsom Cleveland, was placed in an orphanage. When the story came out, Cleveland allegedly instructed his managers to "tell the truth," which, according to him, was this: he and Halpin had hooked up, and while he wasn't positive the kid was his, he supported them financially. He also claimed Halpin was placed in a halfway home, not an asylum, because she was an alcoholic and a threat to her son. As for the child, he was eventually adopted by a wealthy couple. These admissions bolstered his honest reputation, and he went on to win the election.
Unfortunately for Cleveland, Halpin's account is a lot darker. According to her 1874 affidavit, Halpin agreed to get dinner with Cleveland, who had been relentlessly pursuing her. Afterwards, he walked her back to her boarding house and sexually assaulted her "[b]y use of force and violence and without my consent." When she threatened to take legal action, he "told me he was determined to ruin me if it cost him $10,000, if he was hanged by the neck for it. I then and there told him that I never wanted to see him again [and] commanded him to leave my room, which he did."
She found out she was pregnant a few weeks later. According to author Charles Lachman, the child was forcibly removed from Halpin, while Halpin was shipped off to the Providence Lunatic Asylum. She didn't stay long, though, because doctors determined she was not insane. She died at 66 with nothing but $200 and a scandal to her name. Grover Cleveland died with two presidencies and the nickname "Grover the Good."
Also Ranked
#24 on The Greatest U.S. Presidents of All Time
#57 on The Most Influential Politicians in American History
#13 on The Best Two-Term U.S. Presidents
Agree or disagree?
see more on Grover Cleveland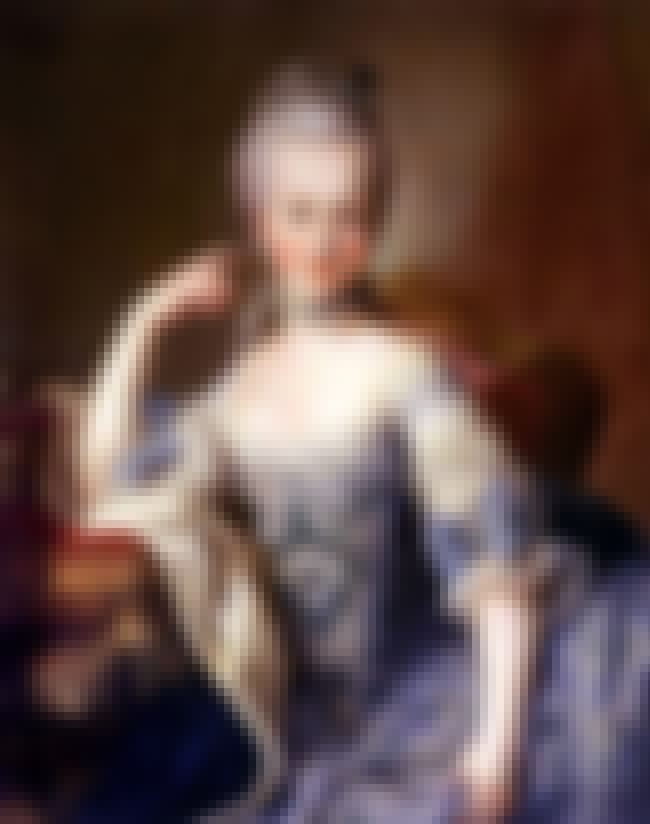 Marie Antoinette was no prude: she partied, she gambled, she even gave her side-piece Hans Axel von Fersen his own apartment in her "pleasure house." Add to that her entanglement in an odd scandal involving a prostitute and a stolen 2,800 carat necklace, and you'd think the Queen's detractors would have plenty of ways to ruin her reputation. But instead they upped the ante by painting her as an immoral lesbian harpy.
Pre-Revolution, the French needed a scapegoat for all of the country's problems, and Queen Marie Antoinette fit the bill. She was out of touch with common people, Austrian, and supposedly quite kinky, so clearly the crumbling economy was her fault. Enter widely-circulated fictional pamphlets like The Royal Orgy, and hundreds of illustrations of the Queen as a prostitute, in which she was typically accompanied by either her flaccid husband King Louis XVI, or alleged lovers like General Lafayette.
Campy and ridiculous as they were, the rumors weren't harmless. They laid the groundwork for more serious allegations – namely, that Marie Antoinette was so depraved she couldn't keep her hands off her own son. The Revolutionary Tribune who tried her forced her eight-year-old son, Louis-Charles, to testify that he'd indeed been molested by the Queen. This, coupled with charges of high treason, was enough to send her to the guillotine in 1793. Her unmolested son died an imprisoned orphan at the ripe old age of 10.
Agree or disagree?
see more on Marie Antoinette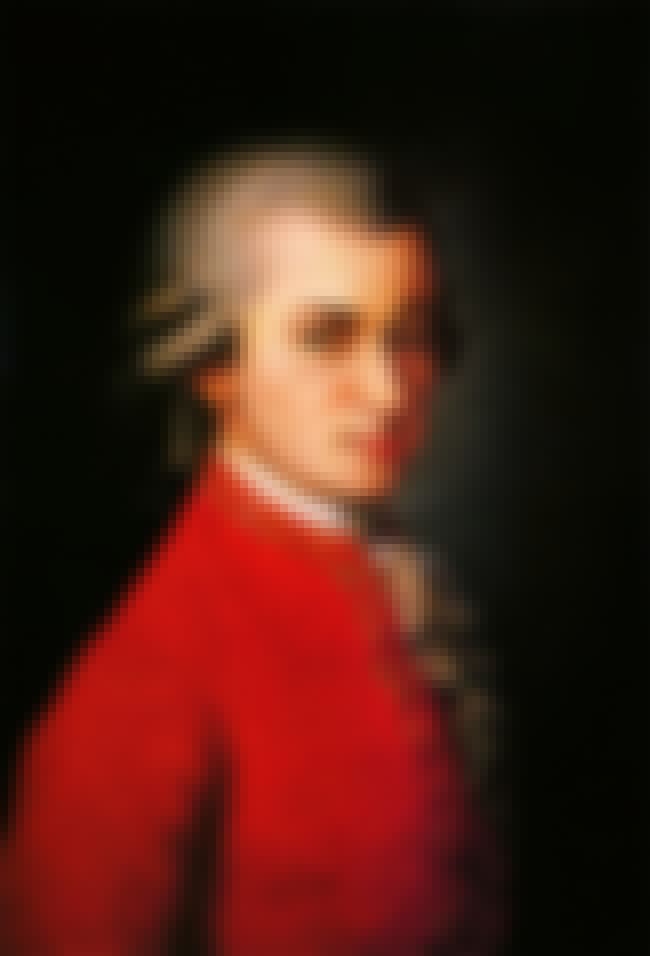 More specifically, gossip said Wolfgang Amadeus Mozart was into poop.
True, the famous composer was a fan of scatological humor, as evidenced by his letters. He once wrote his cousin (and possible crush) Maria a note reading, "I now wish you a good night, sh*t in your bed with all your might, sleep with peace on your mind, and try to kiss your own behind."
Then there's the fact that his music was full of toilet humor. Take "Leck Mich Im Arsch," for instance. You don't even need to speak German to translate that.
So, did Mozart have a poop fetish? Probably not. More likely, Mozart was just a product of his filthy culture.
Also Ranked
#26 on The Greatest Musical Artists of All Time
#8 on People We Wish Were Still Alive
#11 on Historical Figures You Most Want to Bring Back from the Dead
#8 on The Greatest Minds of All Time

Agree or disagree?
see more on Wolfgang Amadeus Mozart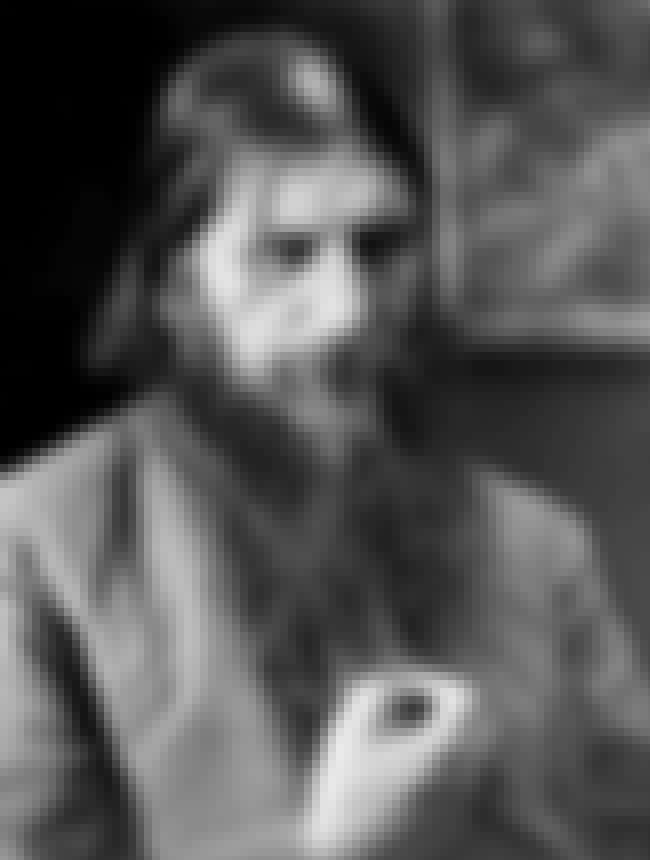 Grigori Rasputin was born a peasant and died an influential advisor to Czar Nicholas II. Impressive, right? Apparently, not as impressive as his massive 13-inch member, which was rumored to have been recovered after his assassination. Its storied life continues to overshadow his other accomplishments more than a century later.
Rasputin, a mystic and drunk, gained favor from the royal family in 1908 after stopping the Czar's hemophiliac son from bleeding to death. In eight short years, he became indispensable to the Czar and Czarina. But Rasputin's mystic skills weren't appreciated by everyone; his access to power was seen as a threat. Soon, a small group of nobles, including the Czar's cousin, had assassination on the brain.
But according to legend, Rasputin didn't go quietly. First, the nobles attempted to poison him with cyanide. Rasputin was fine. Next, they shot him at close range, leaving him to die. He was found trying to escape the castle a couple of hours later. Then, the nobles clubbed him, but Rasputin endured. Running out of ideas, the nobles bound him up and tossed him into a freezing river, at which point Rasputin was well and truly dead.
His penis, on the other hand, was just getting started. Supposedly, the day after his death, a maid found Rasputin's penis in his bedroom and hid it, or his daughter Maria recovered it and had a relative smuggle it into Paris. By the 1920s, the penis had fallen into the hands of a group of Russian women living in France. The women would allegedly break off bits of the penis and give it to disciples.
In the 1970s, Maria began working with a writer named Patte Barham. Barham told Maria she'd once been approached at a Paris hotel by a man who claimed to have Rasputin's penis. He took her to the suburbs and showed it to her. She also told Maria about the women who had been worshipping it for decades. Appalled, Maria set out on a mission to reclaim the penis, and somehow succeeded. She had custody of the penis until her death in 1977.
In 1994, a collector named Michael Augustine surfaced. He claimed he'd purchased the penis from a storage locker sale in California, where Maria lived at the time of her death The "penis" turned out to be a dehydrated sea cucumber.
Finally, Dr. Igor Knyazkin opened the Museum of Russia Erotica in 2004. He then erected a Rasputin exhibit, complete with a large pickled penis in a jar. Its origins are unknown.

Agree or disagree?
see more on Grigori Rasputin