Comedy

Sex Tape Movie Quotes

83 votes
70 voters
45.2k views
8 items
Follow
"Sex Tape" movie quotes bring the laughs as one couple scrambles to conceal a naughty video that accidentally was shared on the Internet. The comedy film was written by Kate Angelo, Jason Segel and Nicholas Stoller using a story created by Kate Angelo. Jake Kasdan directed the movie which opened in the United States on July 18, 2014.
In "Sex Tape," Annie (Cameron Diaz) is looking for a way to spice up her bedroom, which after more than a decade of marriage has fizzled out. So, along with husband Jay (Jason Segel), the two film a three-hour sex tape with the goal to watch it once, then delete it. Unfortunately for them, the video clip is automatically synced with the cloud service on their iPad and distributed to their closest family members, friends and even the mail man.
Annie and Jay embark on a crazy adventure to get the video back before the likes of Annie's mom, her boss Hank (Rob Lowe) and their close friends Robbie (Rob Corddry) and Tess (Ellie Kemper). As they try to save face, they get into just a wee bit of trouble along the way.
"Sex Tape" joins the summer 2014 movie lineup which also includes other great movies such as
"A Long Way Down,"
"Tammy,"
"Begin Again,"
"They Came Together,"
"Think Like a Man Too,"
"22 Jump Street,
"
"A Million Ways to Die in the West,"
"Maleficent,"
and
"Blended."
Best Idea You've Ever Had
Annie: "Hey"
Jay: "Hi"
Annie: "Hey"
Jay: "Where are the kids?"
Annie: "They are at my mom's."
Jay: "They are? I thought we were going to go down to do… wow! Hi! Wow! Look at you!"
Annie: "Too much?"
Jay: "No, it's great!"
Annie: "I was thinking…"
Jay: "Yeah, yes! The kids, how long are they…?"
Annie: "They're sleeping over."
Jay: "Yes!"
Annie: "Cause I was thinking that maybe we could celebrate, just the two of us."
Jay: "I get it! That's a great idea. This is like the best idea you've ever had. You look amazing! Do you own these underwear?"
Annie: "Mmmhmm"
Jay: "Cause those, I've never seen those before. This is so exciting! I'm so excited right now!"
With the kids out of the house for the night, Annie spices up her love life with husband Jay with a sexy outfit and roller skates. Little does she know, what is about to happen will change both of their lives forever.
Should this be higher or lower?
I'm Going to Distract My Boss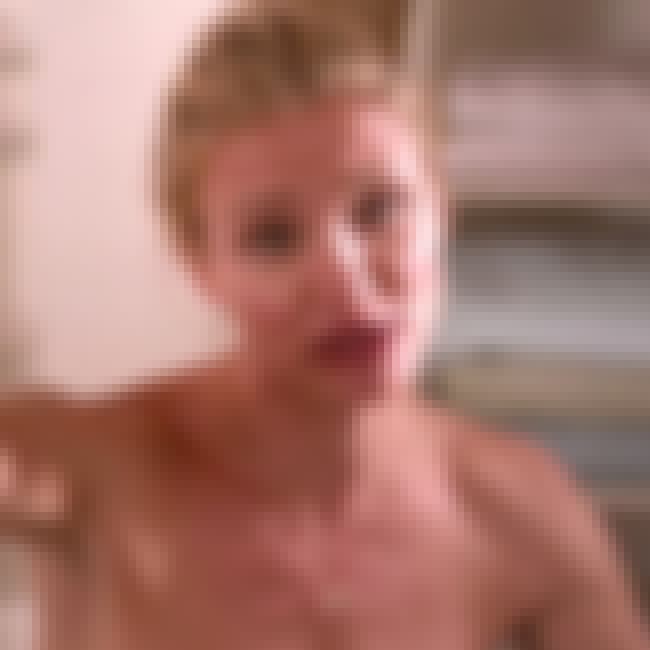 Annie: "I'm going to distract my boss. You're going to search his house for the f***ing iPad."
…
Jay: "Siri, how do you perform CPR on a dog?"
…
Jay: "I get mauled by an attack dog. Meanwhile, you're doing blow with your boss."
Annie: "I was distracting him!"
Jay: "You were distracting him with cocaine? What is this, f***ing Scarface?"
Hoping to keep their sex tape from the eyes of Annie's boss, Hank, the two head to Hank's home on a mission that includes a guard dog, CPR lessons from Siri and cocaine. Spoiler: It's not a winning combination.

Should this be higher or lower?
Nobody Understands the Cloud!
Jay: "It went up! It went up to the cloud!"
Annie: "And you can't get it down from the cloud?"
Jay: "Nobody understands the cloud! It's a f***ing mystery!"
The married couple complain about their frustrations with the cloud. Neither have much of a clue how it works other than knowing the cloud took their sex tape and they now can't get it back.
Should this be higher or lower?
Who Has Sex for Three Hours?
Robbie: "Who has sex for three hours? That's the length of the movie Lincoln. You did the full Lincoln."
Robbie shuns Annie and Jay for their lengthy fornication caught on tape. His comparison, to a movie about the Civil War, however, is a strange one.
Should this be higher or lower?