Entertainment
The Sexiest Movie Casts from the 90s

5k votes
635 voters
75.2k views
19 items
List Rules There was lots of sexiness on the bigscreen in the '90s, but which one sizzled most for you? Vote up the sexiest casts.
Feed your need for '90s nostalgia with this list of sexy stars who defined the decade. Relive the funny fashion of the best actors and best actresses at the time, whether it's the sexy girls of funny movies like American Pie or the famous hot guys of award-winning movies like American Beauty. Checkout a list of the Hottest Shannon Elizabeth Photos here. And for more hot actresses of the time, head over to the list of The 100+ Sexiest Women of the '90s.

Ben Stiller's Reality Bites is one of the best movies of the 1990s and stars Ethan Hawke and Winona Ryder. Checkout the Hottest Ethan Hawke Photos here. Mike Meyers was always able to surround Austin Powers with hot co-stars like Rob Lowe, Elizabeth Hurley, and Heather Graham. Click to view this list of the Hottest Heather Graham Photos. Sad movies like Titanic also top the list when it comes to sexy stars. Click here for the Hottest Kate Winslet Photos. Get sentimental and yearn for the days when these hot actors and actresses didn't even have kids yet.
back to page 1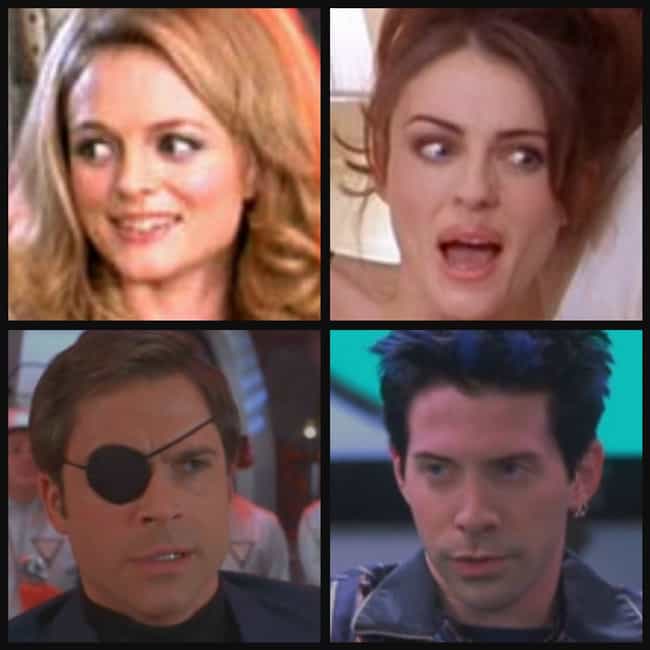 Felicity Shagwell - Heather Graham
Vanessa Kensington - Elizabeth Hurley
Young Number Two -
Rob Lowe
Rebecca Romijn -
Rebecca Romijn
Woman at Football Game -
Jennifer Coolidge
Scott Evil -
Seth Green
Austin Powers/Dr. Evil/Fat Bastard -
Mike Myers

Agree or disagree?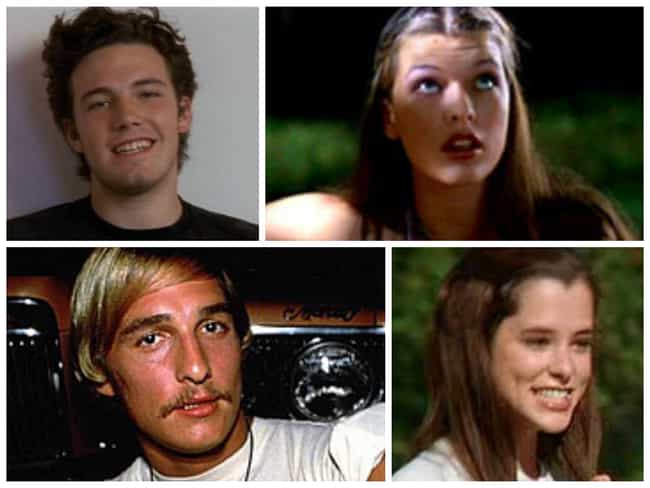 Michelle Burroughs -
Milla Jovovich
David Wooderson -
Matthew McConaughey
Fred O'Bannion -
Ben Affleck
Darla Marks -
Parker Posey
Simone Kerr -
Joey Lauren Adams

Agree or disagree?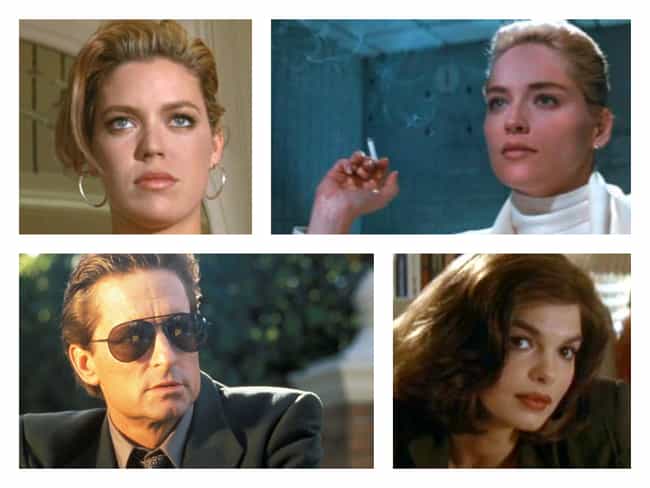 Catherine Tramell - Sharon Stone
Nick Curran - Michael Douglas
Dr. Beth Garner - Jeanne Tripplehorn
Hazel Dobkins - Dorothy Malone
Roxanne Hardy -
Leilani Sarelle

Agree or disagree?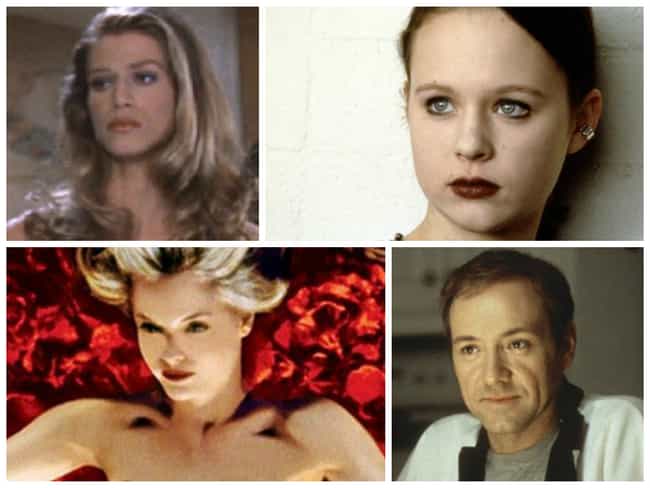 Jane Burnham - Thora Birch
Angela Hayes - Mena Suvari
Christy Kane - Amber Smith
Lester Burnham - Kevin Spacey
Carolyn Burnham - Annette Bening
Ricky Fitts - Wes Bentley
Buddy Kane - Peter Gallagher

Agree or disagree?