Music
These Women Musicians Are Sharing Their Tales Of Sexism In The Music Industry

Updated June 21, 2018
23.2k views
15 items
Female artists like Nicki Minaj and Lady Gaga may rule the charts, but that doesn't mean that they haven't had to deal with sexism in the music industry – even chart toppers aren't immune to misogynistic band stories. Most music executives and producers are male, so though the calendar may say one thing, the working environment in music may seem more like 1957. Stories about sexism from female musicians, from being plied with sexist interview questions to having unbelievably misogynistic articles written about them, abound.
Sex sells; that's a fact. So when a new hot young female artist puts out an album, many music executives are going to push her to show a little more leg or perhaps undo a couple top buttons. If the artist is okay with doing that as part of their image branding, that's one thing. But what if, like a young Alicia Keys for example, the artist does not want to sell records based on her sexual image, but the merit of her artistic talent?
Female artists face a double standard that their male counterparts may never understand. How close is the line between sexy and slutty or driven and bitchy? Add in all the negative sexist social media comments, and it's easy to see why so female musicians have had enough.
Perhaps Madonna said it best: "I stand before you as a doormat. Oh, I mean a female entertainer." Check out her story and more. Women musicians share tales of sexism, and it ain't pretty.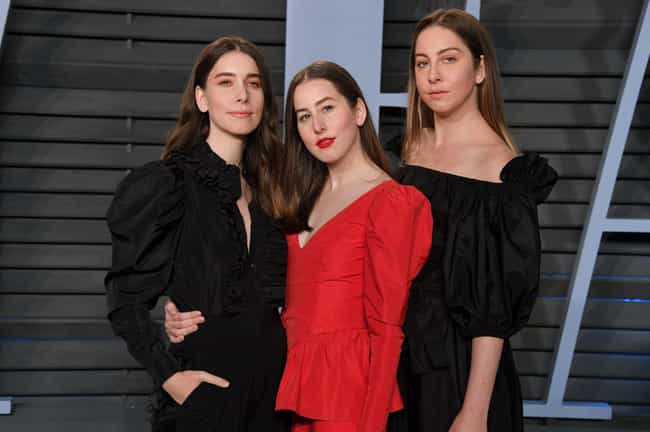 In an interview with Teen Vogue, California sisters and band mates Este, Danielle, and Alana – collectively known by the surname, HAIM – opened up about the blatant sexism they face in the music industry. Even though the band is successful, they still have to actively fight to get pay equal to the male contemporaries. The trio actually fired their agent after they discovered they were paid 10 times less than a male artist performing at the same festival as them.
"I'm assuming this happens all the time, to every [all-female] band," Alana told Teen Vogue.
The sisters also talked about the severe lack of women everywhere in the music industry – not just as performers, but in every facet.
"We go into recording studios and we'll encounter literally no women other than us in the studio," Este said. "It's laughable... I just feel like people that own studios need to be more aware that it's important to be inclusive."
Este touched on another dark aspect of the entertainment world: predatory men. She recalled an instance where an A&R behaved in an unprofessional manner:
I had an experience when we were first getting signed, and we were doing showcases for labels. After the performance, I was just talking to an A&R, just a normal conversation. Out of nowhere really, he just looks at me and goes, "So tell me the truth, do you make the same faces on stage that you make in bed?"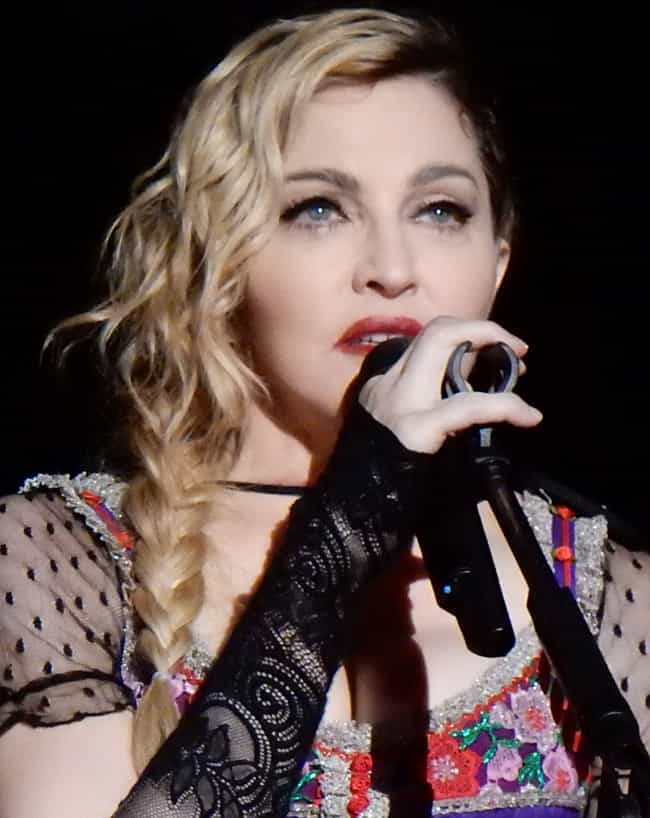 Madonna took the stage in 2016 to accept the title of Woman of the Year at Billboard's Women in Music awards. The legendary pop star used her moment in the spotlight to give a 15-minute speech about the "blatant misogyny, sexism, constant bullying, and relentless abuse" she's faced over her decades-long career in the music industry.
"I stand before you as a doormat. Oh, I mean a female entertainer," she said before discussing her horror-filled early days as a musician trying to make it in New York, the city where she says she was, "raped on a rooftop with a knife digging into my throat."
Madonna also discussed the blatant double standard in popular music. "My real muse was David Bowie," she said. "He made me think there were no rules. But I was wrong. There are no rules, if you're a boy."
She added:
"If you're a girl, you have to play the game...You're allowed to be pretty and cute and sexy, but don't act too smart. Don't have an opinion. Don't have an opinion that is out of line with the status quo, at least. You're allowed to be objectified by men, and dressed like a slut, but don't own your sluttiness, and do not, I repeat, do not share your own sexual fantasies with the world."
"Be what men want you to be, but more importantly, be what women feel comfortable with you being around other men," she said. "And finally, do not age, because to age is a sin. You'll be criticized, you'll be vilified, and you will definitely not be played on the radio."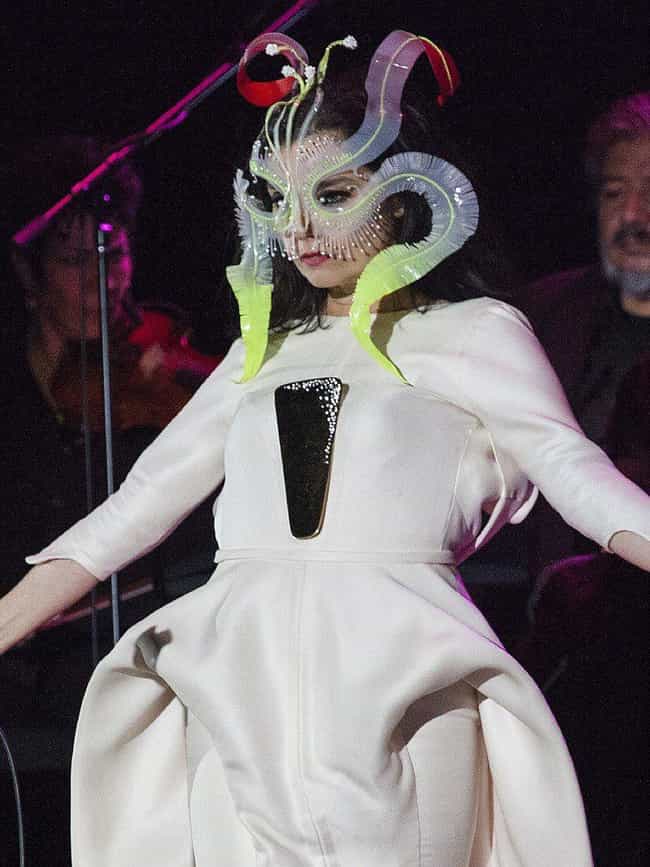 The Icelandic singer-songwriter has been working in the music industry for over four decades. In that time, it's safe to say that the pop star has learned a thing or two. Björk's 2015 album Vulnicura is a deep look into the breakup with her longtime boyfriend Matthew Barney. It may be her most personal album ever. Even still, how much of Björk's own writing is on the album has come into question, despite the fact that the artist co-wrote and co-produced everything.
The singer discussed her view of the sexist double standard in the music industry during a 2015 interview with Pitchfork:
"I have nothing against Kanye West. Help me with this—I'm not dissing him—this is about how people talk about him. With the last album he did, he got all the best beatmakers on the planet at the time to make beats for him. A lot of the time, he wasn't even there. Yet no one would question his authorship for a second. If whatever I'm saying to you now helps women, I'm up for saying it. For example, I did 80% of the beats on Vespertine and it took me three years to work on that album, because it was all microbeats—it was like doing a huge embroidery piece. Matmos came in the last two weeks and added percussion on top of the songs, but they didn't do any of the main parts, and they are credited everywhere as having done the whole album."
The pop star knows it will be a tough fight, but she wants to support young females coming up in the music business:
"I want to support young girls who are in their 20s now and tell them: You're not just imagining things. It's tough. Everything that a guy says once, you have to say five times. Girls now are also faced with different problems... But it's an ongoing battle. I hope it doesn't come across as too defensive, but it is the truth. I definitely can feel the third or fourth feminist wave in the air, so maybe this is a good time to open that Pandora's box a little bit and air it out."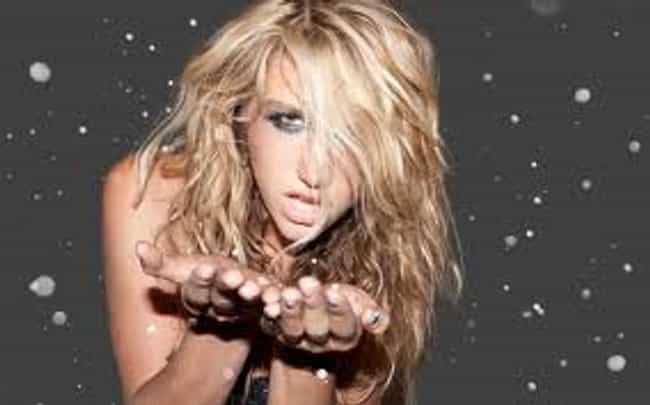 For several years, pop star Kesha was involved in a lawsuit against music producer Dr. Luke. The "Tik Tok" singer accused the music mogul of "sexual harassment, gender violence, civil harassment, unfair business, and intentional and negligent infliction of emotional distress." The suit also alleged that Dr. Luke drugged and raped her on two separate occasions.
Kesha's lawsuit, painful as it may be, has drawn attention to the blatant sexism and abuse of females in the music industry. The artist brought the suit in order to end her six-album contract with Dr. Luke. She says that for 10 years she was "a victim of mental manipulation, emotional abuse and an instance of sexual assault."
Dr. Luke denies the allegations. The judge's 2016 ruling that Kesha has no legal right to back out of her record contract was upheld in March 2017. Several big name pop stars, such as Kelly Clarkson and Taylor Swift, have come out and voiced their support for Kesha.