Music Festivals

Shaky Knees Festival 2015 Recap

List Rules Ranked by awesomeness (I only see bands I like, so even the lower ones on the list are 'winners')
The third annual Shaky Knees Festival took place in Atlanta's Central Park from May 8-10, 2015. This is my recap of what went down throughout the weekend. If you're looking for an exhaustive wrap-up of the three-day extravaganza, then you came to the right place. All of the sights and sounds of the festival - at least the ones that I was able to see - are captured all in one place. I liveblogged the festival as it happened, ranking each band after I saw them perform.
The festival is organized like a smaller Lollapalooza, with crossed walkways between two main areas, each with two stages. From what I understand the fest is thrown independently by a guy named Tim Sweetwood, and as a festival veteran I gotta give the guy props for a very well-thrown event, with the festival's third year at a new, grassier venue. The only (minor) complaints would be long food lines and the heat - they call it Hotlanta for a reason. Like Riot Fest, the pacing is perfect - back to back sets with no downtime. The heavily twenty-something audience overall was one of the most music-knowledgeable I have seen, completely disproving the crux of Randall Roberts' recent L..A Times piece, which may apply to Rock In Rio USA but is dead wrong for a festival like this.
The order of this list is being determined after every set I catch at the event, and my summary describes my experience with what I think what were the best bands. Obviously I could see every set in full, so the bands that are ranked here are the ones that I wanted to see.
That said, take a
look and read
my Shaky Knees Festival report. You may not agree with everything, but at least you'll know what went down in Atlanta's Central Park.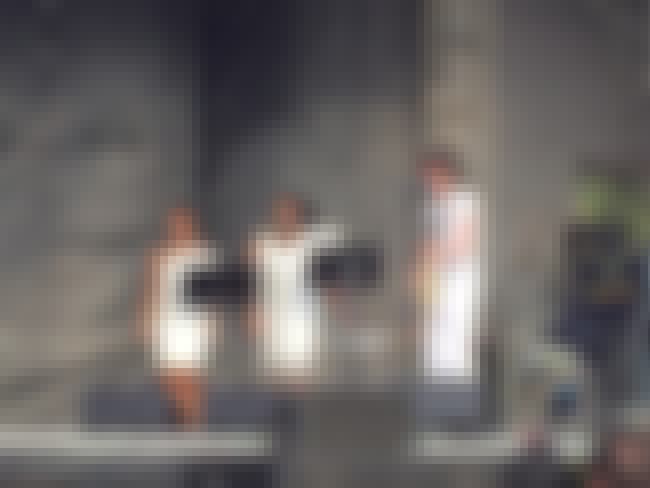 Even in broad daylight, Spiritualized pulled it off. Spiritualized never plays a weak show, but they are not always as "on" as they were Sunday. Appearing to have a slightly different lineup from last year (a seven-piece band including two gospel backup singers, who were often underutilized but good to have on tap), Jason mixed it up nicely between "slow Jesus builders" and full-on wall-of-rock assaults. They opened with the new song "Here It Comes," a strong addition to the canon. An epic-yet-subtly-different "Shine a Light/Electric Mainline" was an early highlight. Jason switched guitars twice to fuzz out "Kissed Me" better, then later took it way down for a slow, almost-solo "Walking with Jesus" that felt like a long builder but stopped before it could rock out, so that they could fit in a full-on "Come Together" for a powerful close. The highlight of a great weekend.
Set list:
Here It Comes (The Road, Let's Go)
Lord Let It Rain on Me
Electricity
Shine a Light
Electric Mainline
She Kissed Me (It Felt Like a Hit)
Oh Baby
Rated X
Walkin' with Jesus (Spacemen 3 cover)
Come Together
Genres (Music): Shoegazing, Rock music, Garage rock, Space rock, Experimental rock, + more
see more on Spiritualized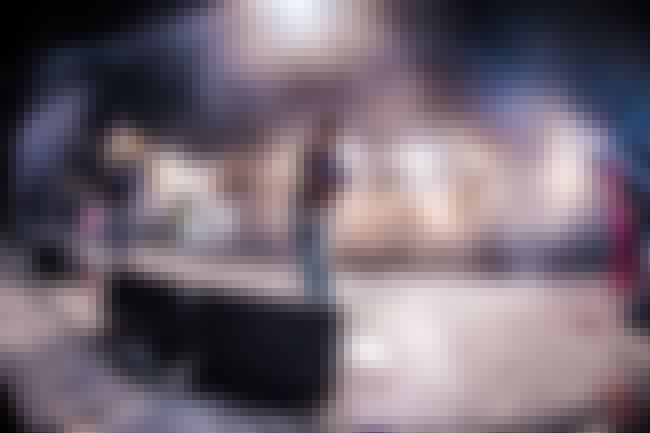 Glancing at setlist.fm, it appears that this is the first Strokes show since FYF Fest in LA last August. I was at that show and found it generally disappointing - I didn't even stay for the whole set (to be fair, Boris or Deafheaven were playing on another stage). So going into this weekend I wasn't particularly psyched to see them, even thinking that they had peaked and would no longer be headliner-worthy. Certainly their last few albums support this thinking.
From the (slightly-delayed) start they blew away those concerns. The setlist was generally excellent and well-paced. The band sounded big (and the mix was loud and excellent). Casablancas was in a playful mood, giving the festival off-handed props in between multiple songs. The crowd was huge - I believe festival capacity is 40K and most of them were at that stage, packing up close, rocking hard and singing along to songs not even on the debut album. The audience was clearly way more into it here than at FYF or Coachella in 2011, which speaks both to the quality of the performance and to the nature of Shaky Knees being a rock-only festival. This set was even better than that Coachella set, and 100% redeemed their FYF snoozefest nine months ago.
Set list:
Reptilia
Welcome to Japan
Barely Legal
Automatic Stop
You Only Live Once
All the Time
Machu Picchu
You Talk Way Too Much
One Way Trigger
Heart in a Cage
Someday
Under Cover of Darkness
Taken for a Fool
Under Control
Last Nite
Take It or Leave It
Encore:
Vision of Division
Is This It
Hard to Explain
New York City Cops
Photo by aLIVE Coverage
Genres (Music): Garage rock, Power pop, Alternative rock, Indie rock, Lo-fi music, + more
Also Ranked
#4 on The Most Hipster Bands
see more on The Strokes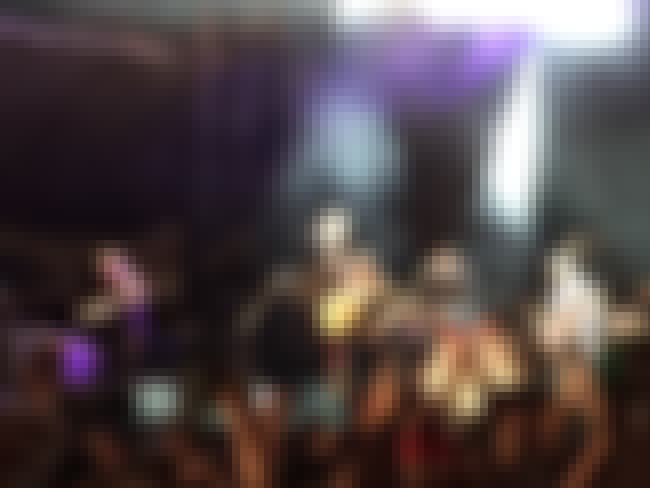 Wilco are masters of the twilight festival set slot, and wore it well here this Saturday night. I've seen Wilco or Tweedy solo about ten times in the past three years, but picked them over Noel Gallagher. That was the toughest call of the weekend for me but I'm seeing Noel headline in L.A. later this month and he doesn't mix up his set lists. Wilco live is always top quality - the difference between a great and an excellent set comes down to the setlist, and this one was better than most.
The highlight for me was a one-two punch from the sometimes-recently-ignored-live A Ghost Is Born" starting with a nice "Hummingbird." A transcendent "Handshake Drugs" followed, where Tweedy played it halfway acoustic then picked up his electric axe and winged a long soaring solo over Cline's ongoing stun guitar. Cline followed with his own solo and we were officially in a bliss-rock state. The rest of the set was strong - even oddities like "Kamera" and a welcome 'Secrets of the Sea' got a lot of singing-along from this crowd. Time to call it a night being no fan of the Avett Brothers.
Set list:
I Am Trying to Break Your Heart
Art of Almost
One Wing
Hummingbird
Handshake Drugs
Camera Via Chicago
Secret of the Sea (Billy Bragg & Wilco cover)
Heavy Metal Drummer
I'm the Man Who Loves You
Red-Eyed and Blue
I Got You (At the End of the Century)
Jesus, Etc.
Born Alone
Impossible Germany
Box Full of Letters
A Shot in the Arm
Genres (Music): Rock music, Experimental rock, Folk rock, Alternative rock, Alternative country, + more
Also Ranked
#13 on The Most Hipster Bands
#60 on The Best Dadrock Bands That Are Totally Worth Your Time
see more on Wilco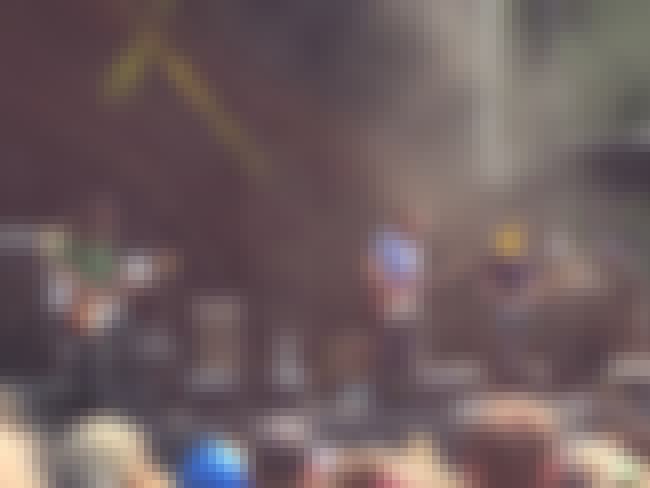 BTS had a pretty huge crowd saddling up for their 4:45 set - bigger than I've ever seen them have at a festival, which again speaks to the Shaky Knees festivalgoers being core rock fans. They were up against Flogging Molly, who I haven't seen in awhile, but since BTS seem to be playing very different sets from night to night, I hoped I wouldn't see much overlap from the weekend two Coachella set last month. Turns out my faith is rewarded with three new songs. The middle one, "So," is destined to be a stone classic of theirs. The jams today were strong - "Goin' Against Your Mind" was a highlight - including a wonderfully built-out front section, that could be lifted right into "Live 2" should they ever put that out. Humble Doug ended the set early and was told they had time for two more, so they came back and finished with "Don't Fear The Reaper." While it's impossible for any band to better that song, I will always give props to any band who covers the mighty Blue Oyster Cult. No cowbell, but Caustic Brett took a nice turn at the Dharma solo section near the end,
Set list:
Randy Described Eternity
Living Zoo
The Plan
Virginia Reel Around the Fountain
Carry the Zero
So
When I'm Blind
Goin' Against Your Mind
Joyride
(Don't Fear) The Reaper
Genres (Music): Indie rock
Also Ranked
#44 on Who Is The Most Famous Band From Every State?
see more on Built to Spill